We all have worn dresses with elastic at some point in our life. Do you know what was used to add elasticity to a garment before elastic was introduced? Well, people in the olden days used smocking embroidery to give a stretchy effect to their outfits.
Just like the other types of threadwork, smocking embroidery includes a wide variety of stitches. All of them serve a different purpose.
Here are the 3 types of smocking embroidery that is popularly used by a lot of designers across over the world. Check them out:
1. Cable Floweret
Cable Floweret is a type of smocking embroidery that is stitched by gathering three rows of stitches across four columns, often arranged diagonally. You can find this in a lot of western dresses. Now you can learn to give an elastic effect to your garments using this type of smocking by joining the Online Embroidery Training Courses. This will also help you when the elasticity of a dress is lost due to regular washing.
2. Honeycomb
Honeycomb is a type of smocking embroidery where, at the end, you will be able to create beautiful diamond-shaped patterns. This artistic stitch adds sophistication to an outfit. Now you can learn to stitch this effortlessly by joining the Hand Embroidery Classes for Beginners online.
3. Smockers Knot
The cute little knots created in between the smocking stitch are known as the smockers' knot. This is mainly used for decorative purposes. Many designers use a different coloured thread to weave these knots as it makes it easier to differentiate between the other smocking stitches. Now you can learn the different and unique ways of making lovely smockers knots by joining the Embroidery Training Courses Online.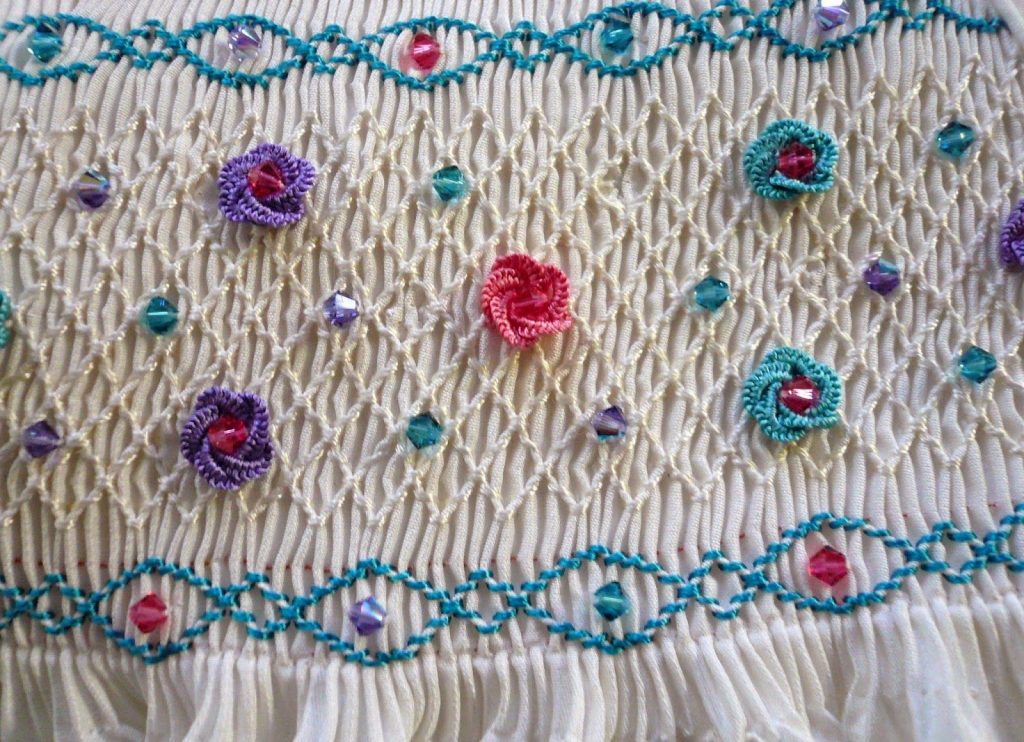 Apart from these, there are many other types of smocking embroidery that you would love to know! With Hunar Online's latest Embroidery Training Courses, you can learn about all of them that too from the comfort of your home. Our courses are designed in a way that makes learning easy and helps you build a new skill anytime, anywhere!
Enrol in our creative courses today and get your skills recognised by the Government of India through National Skill Development Corporation.
Get all the Excitement through the Hunar Online Courses APP Today. Download Now!