When asked about embroidery, we usually think about the bright and beautiful threadwork stitched creatively on any fabric. However, this art is not just limited to artistic embellishments on a garment. There is much more that you can explore.
Out of all the interesting types of embroidery, smocking is unique and exquisite. This gives an elastic effect to your garments that fit you perfectly. The best thing about this threadwork is that it reduce the size of an over-sized outfit without any alterations.
Here are the 3 garments with smocking embroidery that you would love to wear. Check them out:
1. Fancy Skirts
A skirt is a versatile garment that can be paired with both Indian and Western outfits. Out of all the amazing designs of skirts available in the market, the one with smocking embroidery is something you should definitely try. You can even create a fusion look with this amazing attire. Now you can learn to design a fancy skirt with smocking embroidery from the comfort of your home and the online Apparel Designing Courses can help you become an expert.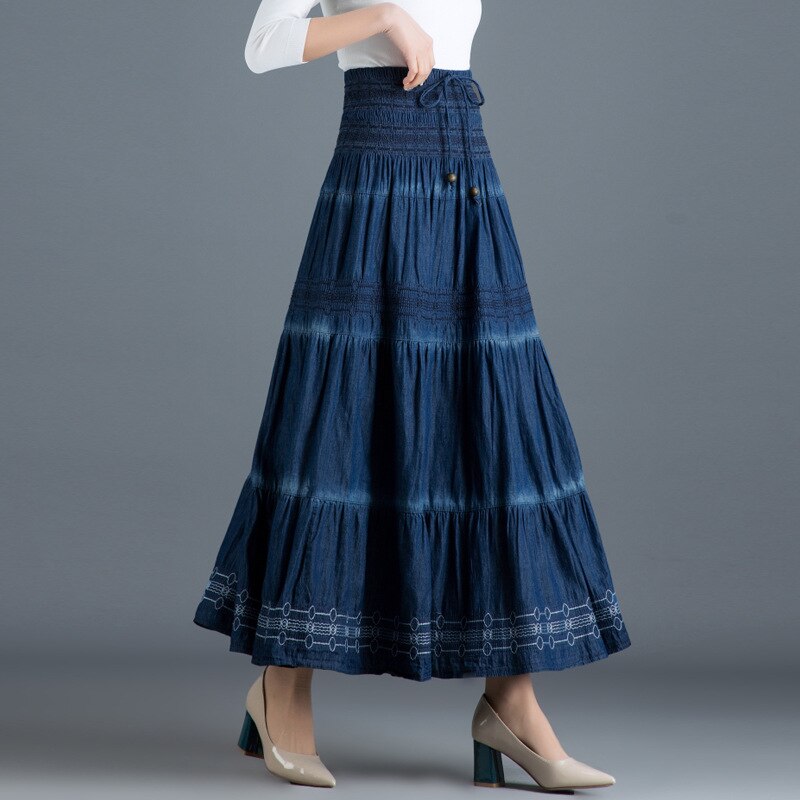 2. Stylish Tops
Just like a skirt, a top is also a versatile garment that can be paired along with jeans, pants, leggings, skirts and so much more. You may have a lot of lovely tops in your closet but, the one with smocking is something you shouldn't miss. Now you can learn to enhance your old tops with this type of embroidery by joining the Apparel Design Courses Online.
3. Attractive Dresses
Dresses are one of the favourite garments for a lot of women. This comfortable outfit is perfect for casual and semi-formal occasions. You may find beautifully embellished dresses in the market, however, the one with smocking always stands out. Now you can learn to unique designs with this embroidery own your own through the Best Fashion and Textile Designing Courses.
Just like smocking, there are many other unique and fancy embroidery techniques that will make your dresses stand out. With Hunar Online's Textiles & Fashion Design Online Courses, you can learn all about of them. Enrol in our creative courses today and get a government-recognised certificate by the National Skill Development Corporation.
Confused about where to start your Fashion Designing course? Worry Not! Hunar Online Course App is now Available to access wide range of Fashion Courses completely Online. Download the App Now!