Do you have the vision to see people showcasing their best fashion? Then Fashion Styling can be the ideal course for a fulfilling career and a fashion design college or course will help. Training in this field and gaining mastery over the craft is now possible with Hunar Online Courses.
With the right training and practical experience, you can master in the subject and take up Fashion Styling as a career. After you achieve professional certification in styling, it is important to create an impressive work record so that the experts are able to have faith in your abilities.
This is where the portfolio of a Stylist becomes important. To create the best portfolio, we need to follow certain dos and don'ts. Let's check them out!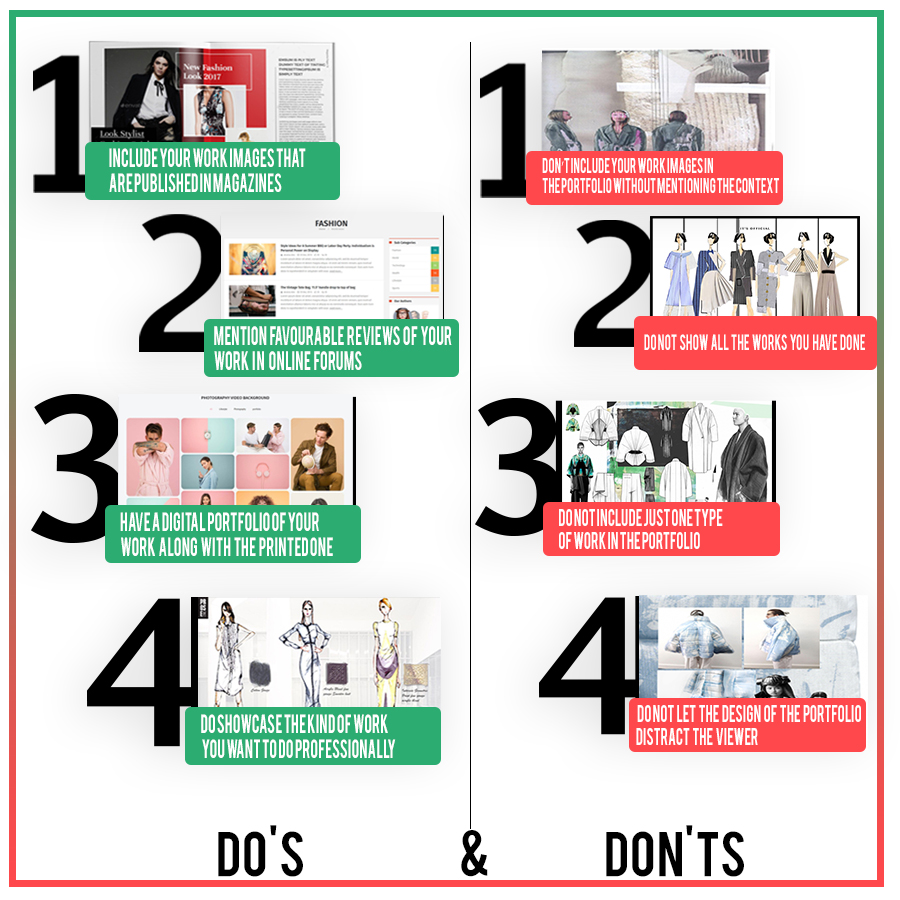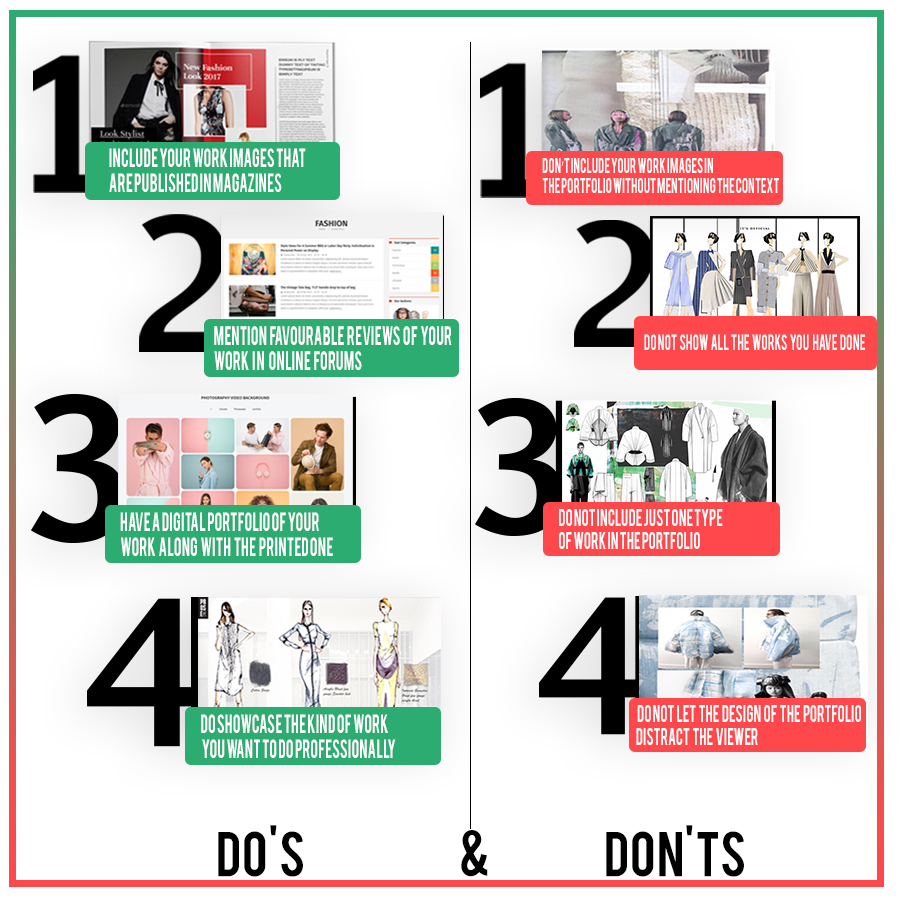 The Dos:
Include your work images that are published in magazines. It's important to publish the work in context

In case you don't have published proof of your work, include other evidence of your works. Mention favourable reviews of your work in online forums to create a better impression.
Have a digital portfolio of your work along with the printed one.
Do showcase the kind of work you want to do professionally.
The Don'ts:
Don't include your work images in the portfolio without mentioning the context.
Considering you have just graduated from a fashion design college, do not show all the works in one go. Select around ten of your best relevant works.
Play with the type of work in the portfolio and have a variety.
Do not let the design of the portfolio distract the viewer from your actual works.
Fashion Styling course is a creative, trend-making and fun-filled career with great opportunities. Notwithstanding the current level of your expertise, there is always a way to get your foot in the industry. Just remember that it is never too late to try!
Confused about where to start your Fashion Designing course? Worry Not! Hunar Online Course App is now Available to access wide range of Fashion Courses completely Online. Download the App Now!