'Chikankari' belongs to Uttar Pradesh. Lucknow is known for Chikankari embroidery work. It is also called shadow work embroidery. This Indian embroidery is believed to date back to the Mughal dynasty. It is usually made with white thread on white cotton or colored swatches. Like "muslin and murmur". Indian embroidery includes dozens of embroidery styles belonging to different states and regions. It has its own versatility. Not only does it contain designs, but it also showcases the culture of a particular region. We are discussing a few types and formats here about the beautiful styles of Chikankari Embroidery.

Source: Ethnava Chikan
TYPES OF CHIKANKARI STITCHES
Chikankari Embroidery has more than 35 types of stitching and embellishing with various styles. Let's talk about main and important Chikankari Embroidery Stitching: –
Bakhiya
Bakhiya means shadow work, and is one of the best in Chikankari stitches. This stitch is also known for shadowing his work as it is embroidered on the opposite side of the Chikankari Kurta, Sari or Dupatta creating a shadow on the right side.
Hool
Fine contrast eyelet stitching. Poke a hole in the fabric and cut off the thread. Then hold it all together with small straight stitches and work with threads on the right side of the fabric. It can be done with 6 threads and often forms the centre of a flower.
Jaali
Jaali are stitches by the warp and weft threads are separated with needles without breaking the continuity of the weave. It is a technique used in Chikankari embroidery, a specialty of Uttar Pradesh, India. A Jaali of fabric is also known as a trellis.
Tepchi
Tepchi stitch, also known as taipchi or tipkhi stitch, is a specific type of needlework used in Chikankari embroidery. It is mainly used as a basis for embroidery and sometimes to form simple shapes.
Murri
Murri stitches are very small stitches made from satin. They are created by tying a knot over the Tepchi stitch outline. They are usually rice-shaped French knots. It is the oldest and most popular form of Chikankari. Due to the declining number of artists doing this embroidery, the use of this stitch has dried up.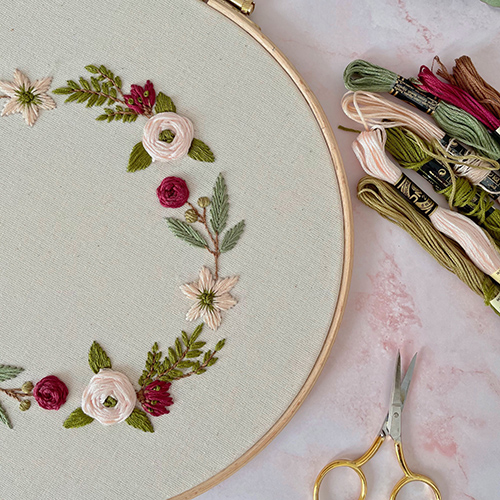 CHIKANKARI STYLES
Chikankari Salwar Kameez
Chikankari Salwar Suit is a beautiful artwork in Chikankari Embroidery. It is embellished with white thread mostly. Usually these types of salwar kameez are shown in georgette fabric. Chikankari Dupatta mostly uses floral motifs as the base design.
Source: IWM Buzz
Chikankari Sarees
The stitching in Chikankari Sarees is usually done in muslin cloth. The evergreen Chikankari Saree is perfect for adding a touch of sophistication and elegance to ethnic outfits. These Sarees are usually made of cotton and silk fabrics.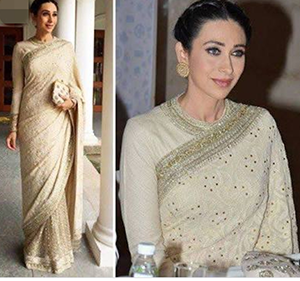 Source: Chikan Handi Craft
Chikankari Dupatta
Chikankari dupatta is known for its embroidery and borders. Below are the types of dupatta, we can see in Chikankari Embroidery:
Georgette is lightweight and ideal for hot and humid areas and is the perfect fabric for a dupatta with a beautiful bottom design. These sheer dupattas are easy to wear and perfect for any event.
These formal dupattas make the everyday ethnic look so gorgeous and accentuate the look of a simple kurta. These flare dupattas are available in sequins, zari or solid colour Lucknowi with thick borders of his dupattas you can try.
Chandelier Cotton Dupatta
Usually available in white and bright pastels, these add beautiful tones and flair to Indian combinations. This style is a must-have for every wardrobe.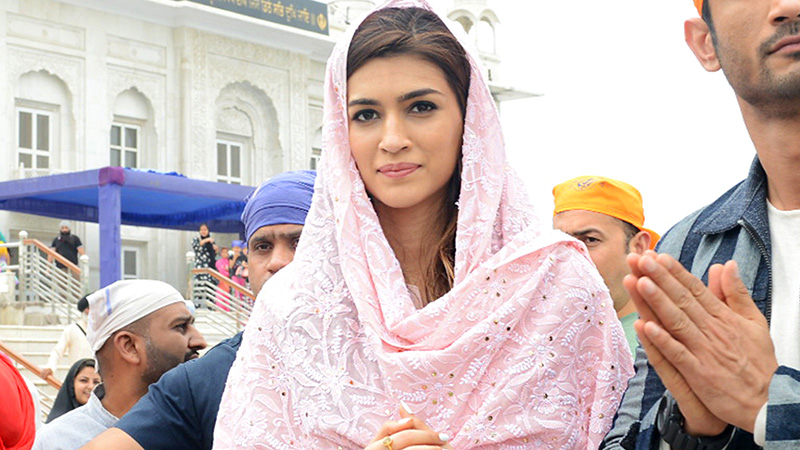 Source: Vogue India
Hunar Online Embroidery Courses
Embroidery courses develop your skills to easily create French knots, spider webs, running stitches, kantha, phulkari, Chikankari, banjara, appliqué and patchwork, smock and ribbon embroidery, and more. Enrol in any course and piece together your own skill story! Learn how to create different types of beautiful embroidery at home. We are offering different types of topics in our Embroidery Course, like-
Types of Stitching
Indian Stitching
Patchwork Stitching
Western Stitching
Ribbon Stitching
Crochets Stitching
Hand Quilting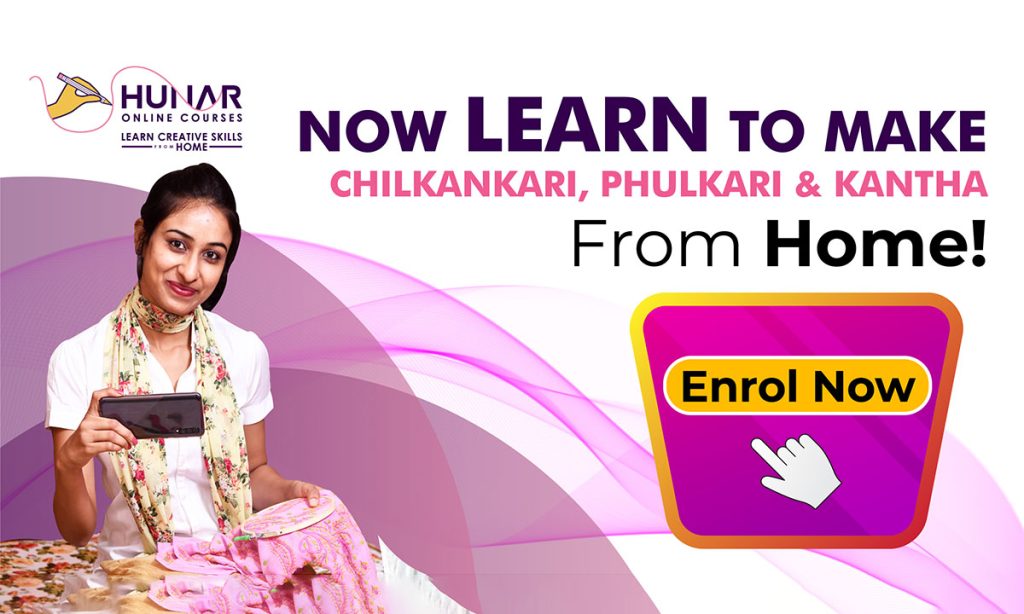 As we read about this blog, you now have an idea of Chikankari Embroidery and its styles. If you have skills and want to brush it in embroidery then join us on Hunar Online Courses. Hunar Online Courses offering courses regarding Embroidery Designing and Garment Making. We are always ready to welcome you on our platform. Learn in your own language. Now that you know how to learn about Embroidery Designing Course at home, come and join us as soon as possible and grow in your career and life.
Also Read: Know the Various Types of Indian Embroidery
At Hunar Online, you will get access to detailed video lessons and can learn from anywhere. You will get 24/7 faculty support and a chance to learn from the experts in the industry. You can also watch our trial classes and get a glimpse of our courses. You can start learning your favourite course by downloading the app.
So, what are you waiting for? Join Hunar Online Courses and do what you always wanted to do.