Make-up is no longer just a method of enhancing one's appearance, it is now another service industry. Apart from celebs, many women love to get their make-up done by experts for festive occasions. This is why, these days, many people are choosing to become make-up artists.
If you want to become a professional make-up artist, you have to master the art of face study. The more you understand different features of a face, more you will be able to apply make-up on your client like a pro! Fashion Styling courses teach their students to study a face perfectly before applying make-up.
Before you enter the world of make-up, here are a few tips that will help you excel in the field:
Face Shape
Each person has a different face shape. What might look good on an elongated face, won't suit a round face. If you want to become a pro in this field, an Online Styling Course is the best place to train yourself.
Eye Shape 
Just like the face, everyone has a different pair of eyes and decorating them with similar type of make-up may not work. For beautifying the eyes, there are different styles of applying eye-liner & mascara. You can learn about all the trendy ways by joining the Online Courses for Fashion Styling.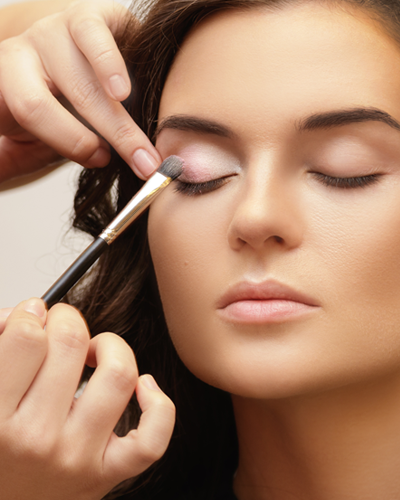 Skin Tone 
Everyone has a different skin tone and hence, most make-up brands sell their cosmetics that's suit each shade. Sometimes, people choose the product that is a shade darker or lighter, therefore, for applying the perfect make-up, the Fashion Stylist Classes suggest their students to study the face and the skin-tone before applying make-up.
The art of applying make-up perfectly can be achieved by learning the basic techniques of its application. With Hunar Online's Fashion Styling Courses, you can learn all about the different ways of applying make-up, styling your hair and grooming yourself, that too from the comfort of your home.
You can now enrol in our government-recognised courses and get certified by National Skill Development Corporation. Learn as per your convenience, start your creative journey and become a professional stylist.
Now Learn Fashion Designing Anytime anywhere with easy Online Video Classes. Download the App Today for Free Trial of Exciting Courses.