If you've noticed, from Bollywood to small screen, people are opting for tie and dye designs for almost every occasion. Not just that, these tie and dye patterns are one of the most worn designs during the navratri season.
These patterns are made by tying the cloth in a particular pattern and then using bright and attractive colours to dye them. Usually, a white coloured cloth is chosen for making these beautiful designs.
Besides white, here are 3 colours that are used in the Textile Dyeing Courses Online.
Blue and White
Blue is a colour loved by many. All of its shades are found easily in the market and this is why the experts of the Best Online Tie and Dye Classes use these colours to make their dye bath.
Black and White
Irrespective of the age or gender, black is the favourite colour for most of the people. The younger generation adorns this with grace and style. This is why you can find a lot of black and white tie and dye clothes in the market. Black colour can be made easily at home and you can learn to do this in an organic way by joining the Online Natural Dyeing Courses.
Pink and White
Also known as "Gulaal", pink is one of the most common shade used for dying. This also symbolises the festivities and celebrations.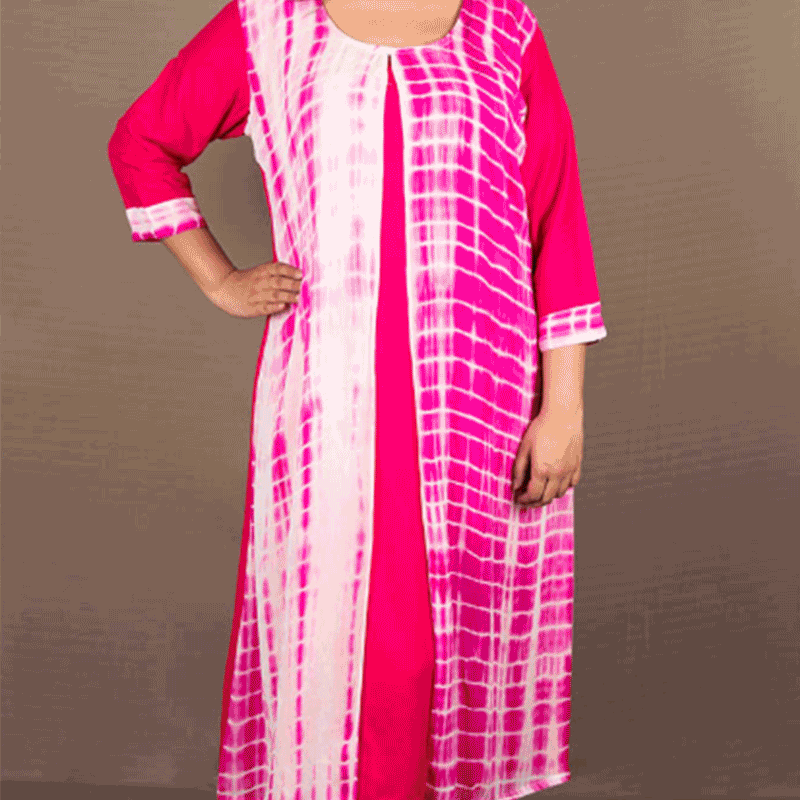 Are you interested in knowing about the other colour combinations used in tie and dye? With Hamstech Online's Tie and Dye Courses, you can learn about all of them from the comfort of your home. So why wait? Enrol now and start your journey of creative learning today!
Get all the Excitement through the Hamstech Online Courses APP Today. Download Now!