Kalamkari is the most stylish design and it is also famous among the Indian fashion industry. They are basically a traditional type of hand-prints done on garments. When they are printed on a plain saree, it will make them look more stylish and classy. There are many different types of Kalamkari printed sarees available in the market.
Kalamkari sarees are mainly produced in the states of Andhra Pradesh and Telangana with natural dyes to draw the prints. They suit women of all age groups and is suitable for all occasions. These garments showcase fine craftsmanship of Indian artists with a perfect blend of elegance and heritage. Join our Online Fabric Painting Classes to learn everything about dyeing, printings and painting a fabric.
Here are the 3 types of Kalamkari painted sarees that you can learn to make with our Online Fabric Design Classes. Let's check them out:
Kalamkari Cotton Sarees
Cotton sarees are one of the most common attire among Indian women. They are comfortable to wear during summers and are easily available in the market. Enrol in our courses and learn designing in your own language under expert guidance.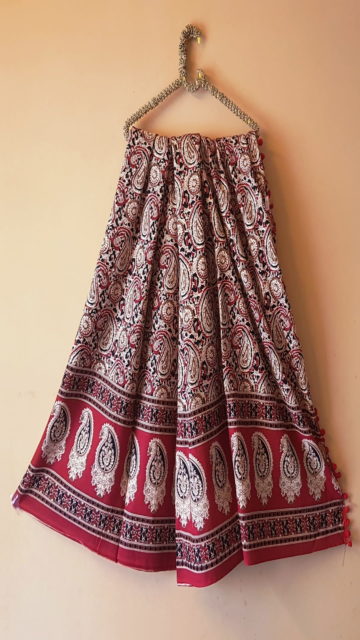 Kalamkari Silk Sarees
Silk sarees are also the most popular type of fabric available in the market. To learn more about designing them, join our Fabric Designing Online Classes and make your dreams come true of becoming a government-certified fashion designer.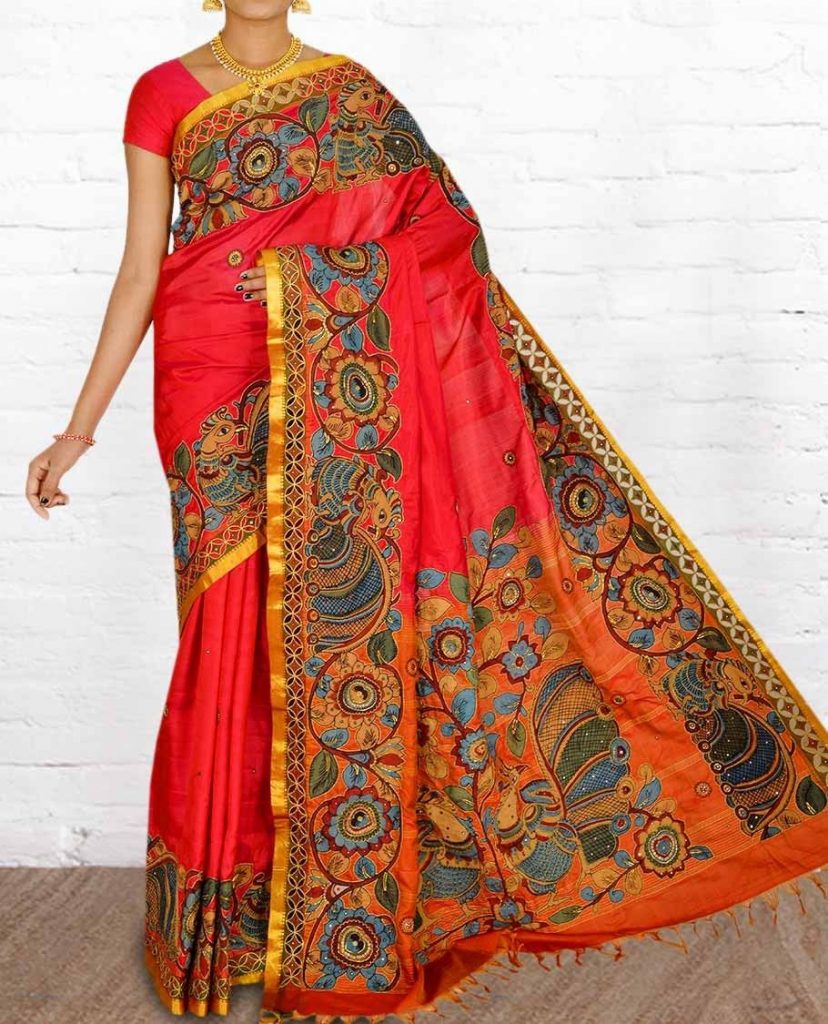 Kalamkari Crepe Sarees
Crepe sarees are in trend, now-a-days. It is basically a silk, wool or a synthetic fiber fabric which has a distinctive crisp appearance. This type of fabric generally gives a slimming appearance and has a very graceful fall making it an amazing garment for parties or other formal events. This fabric can also be worn every day because it requires less or no ironing. Kalamkari printed crepe sarees are very rare, but you can easily learn to make them with our online courses.
Want to know more about ways to beautify your outfits and add glamour to them? Enrol in our interesting government-recognised Fabric Painting Courses Online to learn about them and get your skills certified by the National Skills Development Corporation.
Get all the Excitement through the Hunar Online Courses APP Today. Download Now!