Having your own business and financial independence for yourself is a dream for every woman. To stand on our own feet makes you feel self-confident and opens up the door of opportunities and knowledge. It is still a dream for many women who want to run their fashion studio or boutique but they do not have true resources and guidance that can help them to fulfil their dream to run their business. If they get the right direction and good guidance, then not only can she be strong on her feet but can also become a role model for other women.
In order to resolve these issues, Hunar App offers all the women from the country an e-learning platform regarding boutique business. This course named, Boutique Management, provides knowledge and support to start the business with ourselves.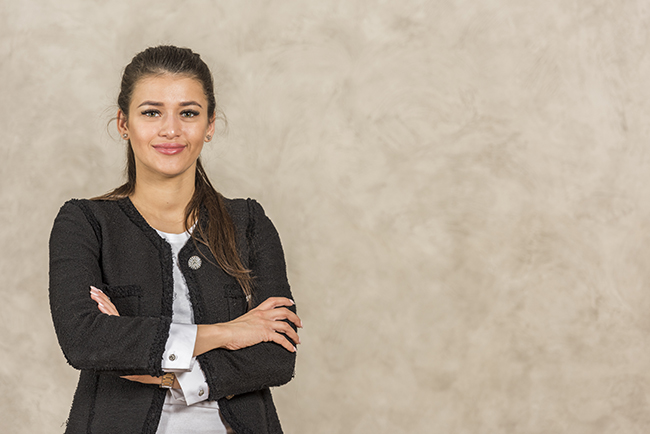 HOW TO RUN YOUR OWN BOUTIQUE?
Get a Government Recognized Certificate
First you have to require deep knowledge and fashion sense. And for this you have to join our boutique management course, online and offline as well.
Join the Right Training Programme
After completion of the boutique management courseand before starting that one, you must have practical knowledge. Join some acclaimed fashion designer classes like Hunar App or start with a franchise to set your hands.
Make a Start-up Plan
Draw your business ideas with appropriate knowledge and financial terminology.
Evaluate Your Services
Make a proper plan about services and products that you are going to provide.
FInd the Right Location
Choose a productive area for your fashion boutique, where you can reach the maximum number of clients.
Research the Market
Once you get the desired location, start researching localities and marketing.
Prepare Pricing Charts
After completing all the steps, finalise your pricing and charge fees for several services.
SKILLS NEEDED TO RUN A BOUTIQUE
Communication
Patience
Business Management
Interpersonal Skills
Awareness of Fashion Trends
Client Handling
Creativity
Organization of Boutique
Time Management
Physical Fitness
HUNAR ONLINE BOUTIQUE MANAGEMENT COURSES
Hunar Online Courses brought a new course in business to help your business. Boutique Management Course will be your first step towards a successful career. A successful business plan can help you make your dream of owning your own company a reality. From the comfort of your own home, you can learn about product development, sourcing, merchandising, new trends, advertising, trade shows and much more with our boutique management courses.
Features of Our Boutique Management Course
20+ lessons
Study Materials
Doubt Solving Sessions
24*7 Expert Faculty Support
Master Classes and Webinars
Get Certified by Neeta Lulla and Government of India
Get mentored by Bollywood Diva Shilpa Shetty Kundra
Fun and Interesting Practical Assignment
Access to expert faculty for doubts and guidance
Get a Starter Kit for all your need to start your business
Here, we offer courses according to your wishes and comfort on the Hunar education platform. We offer both long-term and short-term courses. The Hunar Online Study Program provides both full-time and short-term course types. Here you have the opportunity to learn from experts who are supported 24/7. There are also separate courses for design students such as home decorating, candle making and plant decorating. A high career needs perfection and experience. Also, you can flaunt your creativity online and offline together.
Apart from the above, there are many ways to be a Fashion Designer, within a couple of years. Hunar Online brought a Boutique Management Course for you. We are always ready to welcome you to our platform. Learn in your language. Now that you know how to learn about how to run your own boutique, put all your creativity together and fill your career with the stones of your creativity.
At Hunar Online, you will get access to detailed video lessons and can learn from anywhere. You will get 24/7 faculty support and a chance to learn from the experts in the industry. Also, you can watch our trial classes and get a glimpse of our courses. You can start learning your favourite course by downloading the app.
So, what are you waiting for? Join Hunar Online Courses and do what you always wanted to do.