MATHA PATTI
Maatha Patti will cherish the bride's look. Nowadays the trend of forehead bands or maatha Patti has increased. It should be worn only on the day of engagement or sangeet, for marriage, it is only right. It will go great with Anarkali or a bridal gown.
Source: YouTube
JOODA PIN
Hair is a jewel of women. The most important role in the beauty of a woman is played by her hair. For that, women keep applying different types of hairstyles. Now that we are talking about vintage jewellery here, then there must be mention of hair too. For that, a vintage jooda pin is the best jewellery for a bride's juda/bun.
Source: Pinterest
JHUMKE
Often brides wear earrings according to their necklace. When it comes to vintage jewellery, Rajputana Jhumkas bring out a precious beauty. But one thing you should keep in mind is that it should not be too heavy, otherwise you may have trouble with the wedding rituals.
Source: Facebook
NOSE RING
Nowadays, different types of nose rings are available in the market. But in marriage brides always use long and round nose rings. Sometimes a big ring has to be worn in the form of a Nath. The best option is Rajput Nath. Try it out!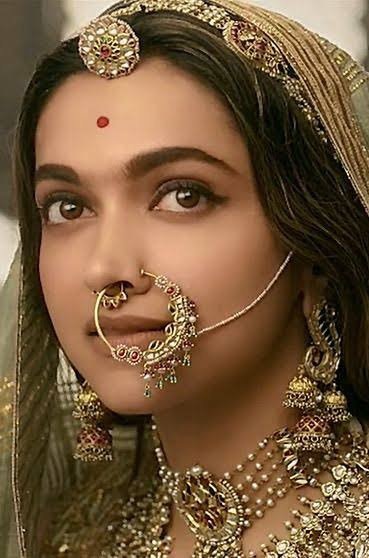 Source: Quora
HAATH PHOOL
Another vintage jewellery for an Indian bride is a Hath Phool or Hand Harness. These days it comes with different sizes and weights but under the vintage gold jewellery set, Haath Phool is very heavy and designer. Always choose it by matching it with your wedding bangles.
Source: Her Zindagi
BAJUBAND
Baaju Band is a beautiful piece of Indian ornaments. This vintage jewellery is worn on the arms. Earlier Kings also used to wear it but now only Indian women wear it on their arm. It comes in a pair and is usable for both arms.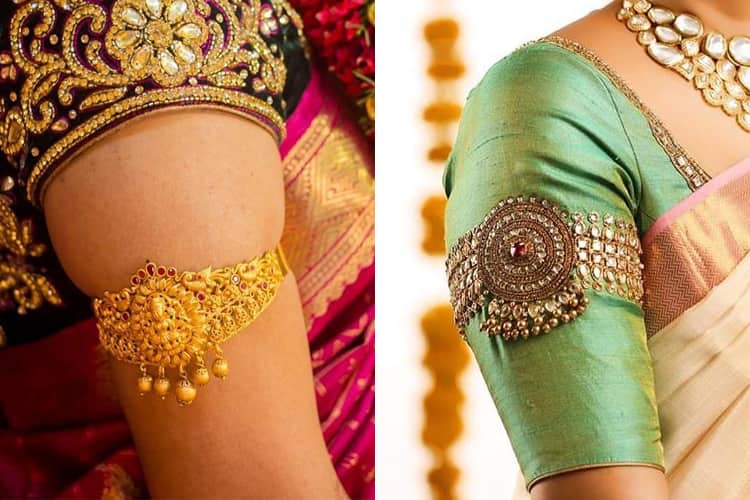 Source: Fashion Lady
VINTAGE RINGS
The ring is a daily use jewellery but if we talk about bride or bridal jewellery, rings should be heavy, elegant and shiny. Vintage Rings refers to that embellished authentic ring, that is little big in size and looks royal.
Source: Desi Jewellery
KADA
Bridal Kada is a piece of heavy bangle, which is a part of a bridal bangles set. There are many types of Kada bangles available in the market. Bridal Kada is studded with multiple gems. They also have kaleerein in them. Usually they are a bit heavy.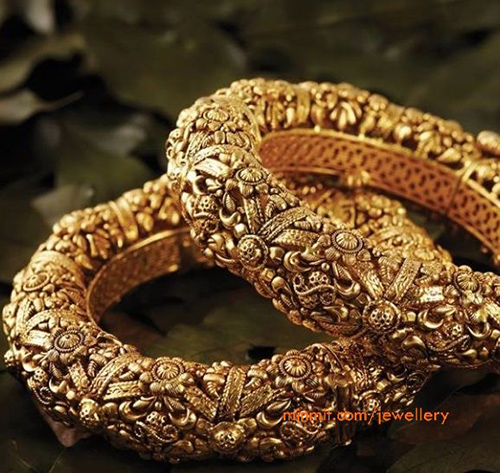 Source: V58 Shop
CHOKER
Bridal Choker is a significance of Indian vintage jewellery for brides. If we talk about vintage gold jewellery, the bridal choker comes first. Choker studded with metals and gems enhances the beauty of the bride. It is a bit heavier than a regular choker.
Source: Hazoorilal Legacy
RAANI HAAR
As the name suggests, this type of vintage necklace was worn by queens in ancient times. Its specialty is that it is a garland with long strings. These garlands are often made of pearls, which usually have a gold locket. Brides can wear it with a choker, which will give it the look of a queen.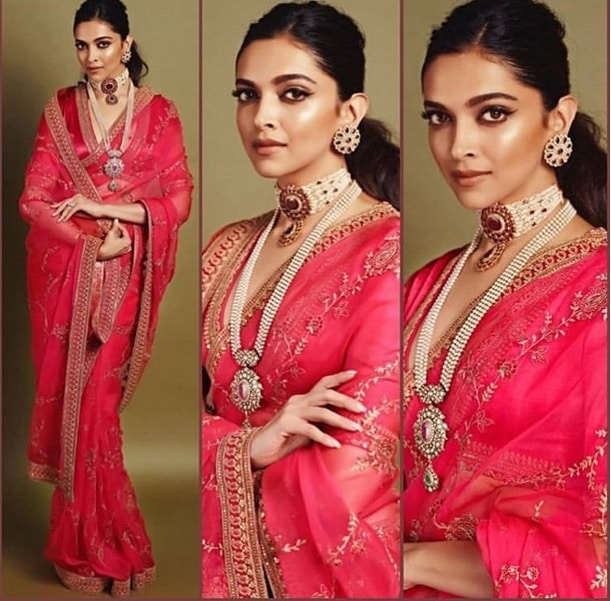 Source: Anuradha Art Jewellery
KAMAR PETI
A Kamar peti is a belly chain or waist belt usually worn around the waist. The designs are different in North India and South India. Waist belts are often called Vadannam, Kamarband or kamarpatta, based on different regions and cultures in India. The main focus here is Vadannam.
Source: Wedding Wire
TRADITIONAL PAYAL
Traditional anklets are usually made of silver, it is also called Jhanjhar. Although it is usually worn by married women, if we are talking about the bride, then how can we forget the vintage jewellery? It is a bit big and heavy in size.
Source: Styl.inc
TOE RINGS
Toe Rings are generally worn by married women only. This is a sign of their love. Normally, it is called Bichhiya in Hindi. In Ayurveda, it is believed that they are also beneficial for the health of women. Although unmarried girls do not wear it, in today's fashion trend, they wear artificial toe rings, sometimes.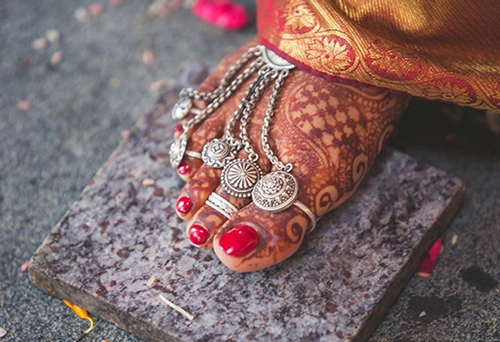 Source: Wedding Bazaar
SAREE BROOCH
Saree brooches hold and drape the pallu of the saree. In vintage jewellery, it refers to creating the dynamic look of wearing a saree.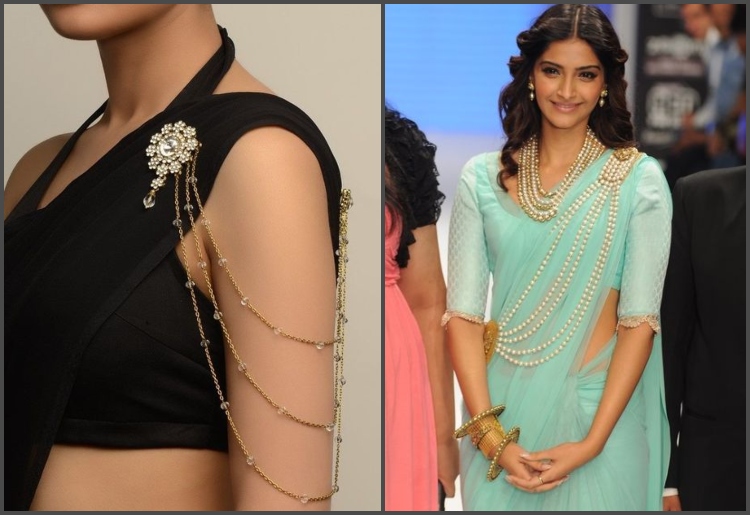 Source: Mirraw Blog
If you want to start your career in Jewellery Designing and want to know jewellery designing? Then, Hunar Online Course has brought a Jewellery Designing Course for you. Sign up now for the chance to learn from one of the best online classes in the country.
Also Read: Scope of Gold Jewellery Designing in India
At Hunar Online, you will get access to detailed video lessons and can learn from anywhere. You will get 24/7 faculty support and a chance to learn from the experts in the industry. Also, watch our classes and get a glimpse of our courses. You can start learning your favourite course by downloading our app. So, what are you waiting for? Join Hunar Online Courses and do what you always wanted to do.