Vintage style has become a huge trend and a number of vintage fashion collections are now available in various department stores. People love to style vintage clothes. Your purchase of vintage style, antique or second hand items has a huge environmental, economic and consumer impact; it will help to reduce the global demand for fast fashion and the overproduction of commodities.
How to Style Fashion?
This collection of vintage style clothing and tutorials are inspired by fashion of the era of 50s and 60s. It can help you travel back to that era. You have to brush your styling skills and learn to tone the vintage style. Even though fashion trends change over time, there are some classics or vintage styles that always remain in trend, like black shift dresses, leopard swing overcoats and silk floral blouses. You can also add vintage style classics to your wardrobe, like t-shirts, denim jackets and hats. If you want to make a vintage item look more contemporary, add denim. A denim skirt, jeans, or jacket will do the trick.
Indian Vintage Fashion
"Saree" is an Indian traditional wear and also considered as a Vintage Style or Retro Style Clothing. If you want to wear vintage clothes, then pair them with modern shoes and accessories. It will suit you better. A vintage blouse looks good with new jeans and accessories. You are going to recreate an era, not look like you are just wearing a costume. You can create so many vintage style looks with saree. Saree has lots of options to wear.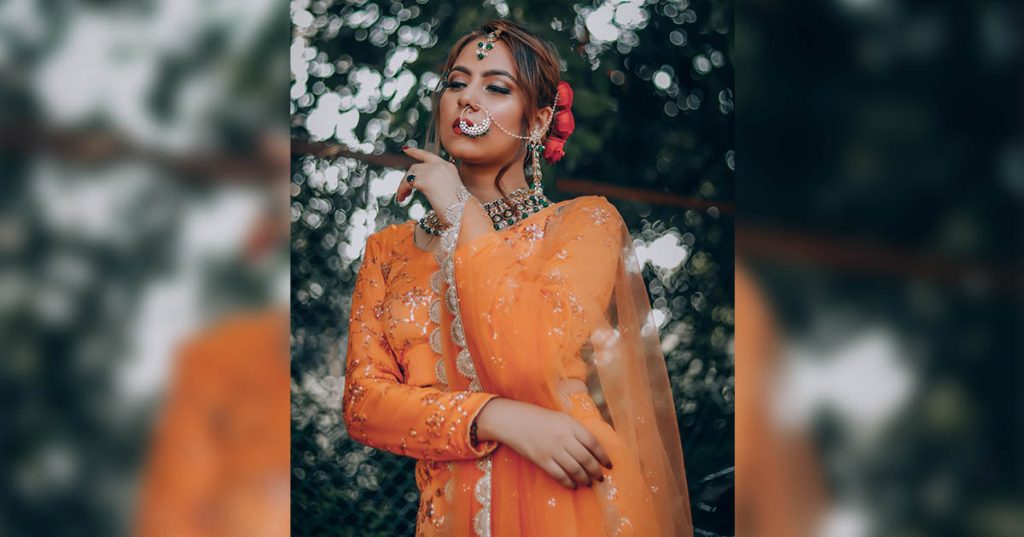 Bollywood Inspired Vintage Looks
In that retro era of Bollywood, you can find so many vintage style looks that can help you to style. Here, below are the some examples of Bollywood
Vintage Style
Polka Dots – It is the most popular vintage style in Bollywood retro look. From the late 60s to now, polka dot prints are still in fashion. Actor Priyanka Chopra Jonas wore a polka dot saree in some TV stage shows. You can also recreate that look in some theme parties.
Source: Pinterest
Bell Bottom
In Bollywood Vintage Style, both male and female actors used to wear bell bottoms in the big screen and in real life as well. Aishwarya Rai Bachhan and Akshay Kumar wore Bell Bottom in their Bollywood movie 'Action Replayy'. You can see it with high collar shirts.
Floral Prints
Not just mid Bollywood era of vintage style but also fashion trends for floral prints are always in fashion. Deepika Padukone wore floral prints in her Bollywood debut 'Om Shanti Om'.
High Neck Blouses
Actresses used to wear high neck blouses in the old Bollywood movies. Like, Sonakshi Sinha wore saree with high neck blouse in the Hindi movie 'Lootera', to represent the vintage style of late 80s or 70s.
Source: Movie Talkies
If you are still in a dilemma, how do you approach fashion in Vintage Style? There is an option. You can learn to style vintage fashion with us. Hunar Online platform is ready to give you the right direction in the choice of your lifestyle. In Hunar Online Courses, we are providing a full course regarding Vintage Style clothing and fashion illustration. Here, in our online platform of Hunar Online Courses, you will find an option to choose in between short time courses and full time courses. We will be happy to help you and always ready to guide you.
Apart from the above, there are so many ways to know how to set up a vintage style in clothing at your home, within a couple of months. We are always ready to welcome you on our platform. Learn in your own language. Now that you know how to learn about how to create vintage style clothing for women at home, draw all your creativity together and fill your Wardrobe out with the highlighter of your creativity.
Also Read: Beautiful Saree Embroidery Designs to Fashion Lovers
At Hunar Online, you will get access to detailed video lessons and can learn from anywhere. You will get 24/7 faculty support and a chance to learn from the experts in the industry. Also, watch our trial classes and get a glimpse of our courses. You can start learning your favourite course by downloading the app.
So, what are you waiting for? Join Hunar Online Courses and do what you always wanted to do.