Saree is not just normal clothing, but it's a tradition. From Bollywood to Hollywood, saree can be seen everywhere. See below for the latest and trendy designer jewellery for saree which can be helpful for any occasion. Let's have a Look-
KIND OF JEWELLERY
1.KUNDAN JEWELLERY
Kundan refers to "pure gold" but it comes with a combination of gold and gemstone. In India, it is a very popular jewellery for saree and Lehenga. People used to wear it casually as well as formally or in wedding invites. Not only gold but pearls and sapphire are also used in Kundan jewellery.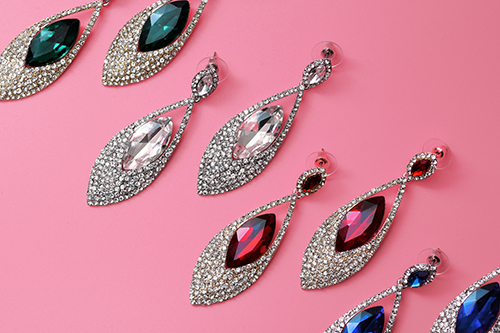 2.JAALI JEWELLERY
'Jaali" word refers to the metal and stone used and can be seen in Indian Architecture. In Jali jewellery, the focal point is at the steel as opposed to on gemstones, and in manipulating the steel into elaborate latticed patterns.
3.LAC JEWELLERY
Lac is a short name of lacquer. It is colourful jewellery with many designs. It can be seen as contrast jewellery for saree. It is made with colourful beads and gems.
Source: Anuradha Art Jewellery
4.NAVRATNA JEWELLERY
The Navratna word comes from the Sanskrit word. It means nine gems or nine ratnas. These types of jewellery are made of several gemstones. Navratna Jewellery is quite famous in South Asian or East Asian regions. It can be perfect jewellery for a saree.
5.MEENAKARI JEWELLERY
Meenakari Jewellery is famous in Gujrat and Rajasthan. It was popular during the era of the Mughal Empire. That time, queens or princesses used to wear this jewellery for saree, Lehenga or their local attire. It is formed in a heavy choker style.
6.POLKI JEWELLERY
Polki Jewellery comes with gold foil. Polki diamonds are the oldest word of the uncut diamond, which is formed with a gold border and comes with a beautiful shine.
7.TEMPLE JEWELLERY
Temple jewellery is a type of ethnic jewellery designed with various forms of gods and goddesses. Originally, they were made of gold with various types of gemstones and precious stones embedded in them. Gemstones such as ruby, diamond, pearl, polka and kemp.
Source: Pinterest
8.JADAU JEWELLERY
As its name says, Jadau. It comes from the word Jad, which means to embed something. The jewellery designs are made by engraving and flexible gold spacers. When the stones are naturally set in the gold case, enamel adorns the back of the jewellery with Meenakari work.
9.VADDANAM JEWELLERY
Vadannam is a special jewellery for saree. A belly chain or waist belt is usually worn around the waist. The designs are different in North India and South India. Waist belts are often called Vadannam, oddiyanam, kamarband or kamarpatta based on different regions and cultures of India. The main focus here is Vadannam.
Source: Krishna Jewellers
10.GEMSTONE JEWELLERY
Gemstone jewellery are those types of jewellery which have embedded gemstones. It is a mineral crystal used in cut and polished form to make jewellery and other ornaments.
11.PEARL JEWELLERY
Name says everything and it is clear in its name. Those jewellery which have pearls or that are made with pearls. Hyderabad is famous for pearls and pearls jewellery. Women use this pearl jewellery for saree on some occasions. It goes best with cotton saree.
12.SILVER JEWELLERY
Everyone knows Silver Jewellery. It is popular in bangles, chains, anklets and many more types of jewellery. Original or Rich Silver is known as Sterling Silver.
13.DIAMOND JEWELLERY
Diamond needs no introduction. The history of diamonds have been worn by leaders and rulers to symbolise strength and invincibility. It is the symbol of power, health and love.
14.HANDMADE JEWELLERY
Rather than machines, those jewellery are used to make by hand called Handmade Jewellery. In the Hunar Online Course, you can learn to make handmade jewellery. The pieces are soldered, sawed, carved, and shaped without the use of any machine.
15.ARTIFICIAL JEWELLERY
The term artificial jewellery refers to jewellery worn as a substitute for gold or other expensive jewellery. They are cheap and easy to manufacture. It looks like original jewellery. Made of cheap metal, it can be easily moulded into different shapes. Traditionally, the most common metal used to create man-made gemstones is a white metal called nickel. Also contains lead, copper, cadmium and brass.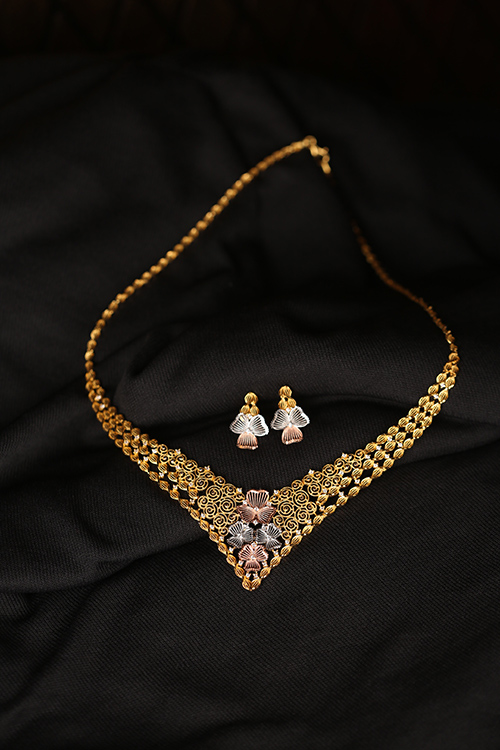 After reading this blog, you will be able to choose your saree look perfectly with desired jewellery. Apart from the above, there are so many types of jewellery for saree in our Jewellery Designing Course at home. We are always ready to welcome you on our platform. Learn in your own language. Now that you know how to learn about Jewellery Designing Course at home, come and join us as soon as possible and grow in your career and life.
At Hunar Online, you will get access to detailed video lessons and can learn from anywhere. You will get 24/7 faculty support and a chance to learn from the experts in the industry. You can also watch our trial classes and get a glimpse of our courses. You can start learning your favourite course by downloading the app.
Also Read: A Guide on How to Learn Jewellery Designing at Home
So, what are you waiting for? Join Hunar Online Courses and do what you always wanted to do.