Fashion in India is mostly inspired by Bollywood. We often look up to the Bollywood celebrities when we want to know about the latest fashion trends. Indian fashion designers have taken the Indian fashion industry on a different level in the international market. The fashion of India is loved by people all across the world. People from far and wide come to India to experience its fashion designs. The designs are inspired from the culture, tradition and heritage of the Indian society. You will get different fashion trends in the different regions of the country. Every design has a very interesting story behind it. India has given the fashion industry many prominent and great fashion creators. The designs inspired from the Indian traditions can be seen in prestigious houses like Versace, Hermes, Gucci, Prada, Dior and more.
Indian fashion designers have created outfits for many Bollywood and Hollywood celebrities and also for the Royal families of India. The rich culture and heritage of India is a home to many fashion enthusiasts. The magnificent cultural practices inspires many fashion designers and the work they do is truly exclusive and authentic. From Sabyasachi to Manish Malhotra, we know all the fashion designer, who have been in the industry from a long time and created breath-taking attires made out of luxurious fabric and intricate handwork.
However, the young breed of upcoming fashion designers are daring to do something new and bold. They are trying to create modern fashion designs that challenges the notion of fashion. Fresh perspective of the young talents are winning the heart of the Indian youth. Here is a list of emerging fashion designers who deserve to be discovered and given more credit than they are receiving at the present moment. Let's have a look at them one by one:
Akshat Bansal
BLONI is a stand-alone label by Akshat Bansal. He derives individuality and aims to bring exclusivity to the fashion clothes. He has completed his studies at NIFT, Mumbai and Central Saint Martins in London. Initially, he worked with Savile Row and Tarun Tahiliani. This motivated him to start his own fashion line, BLONI. He manifests hi unconventional vision and tangential thoughts through his fashion line. According to Akshat, his brand aims at delivering comfortable fashion choices that can express the identity of an individual. His debut collection is an amalgamation of black and white colours that depicts snow-clad mountains surrounded by misty clouds and storms. His collection explored old techniques of tie and dye and crochets on fabrics like chanderi combined with Italian crepes. His mesmerising collection features outfits like kurtas, dhotis, jackets and pants.
Image Source- Femina.in
Jayanti Reddy
Jayanti debuted her collection "SIAA- Reimagining the Past" on the ramp of Lakme Fashion Week Summer Resort 2016. All her designs were inspired by the Indian traditional dresses. For her creative display she used organic cotton and hand-woven silk as fabric. To give aesthetic hints to her fabric she made use of natural dye prints. Excellent choices of colours made many heads turn during the fashion show. She started an eponymous brand in 2011 and it is growing and gaining popularity with the younger audience. While she has taken the contemporary fashion route, she carefully embeds embellishments in her work.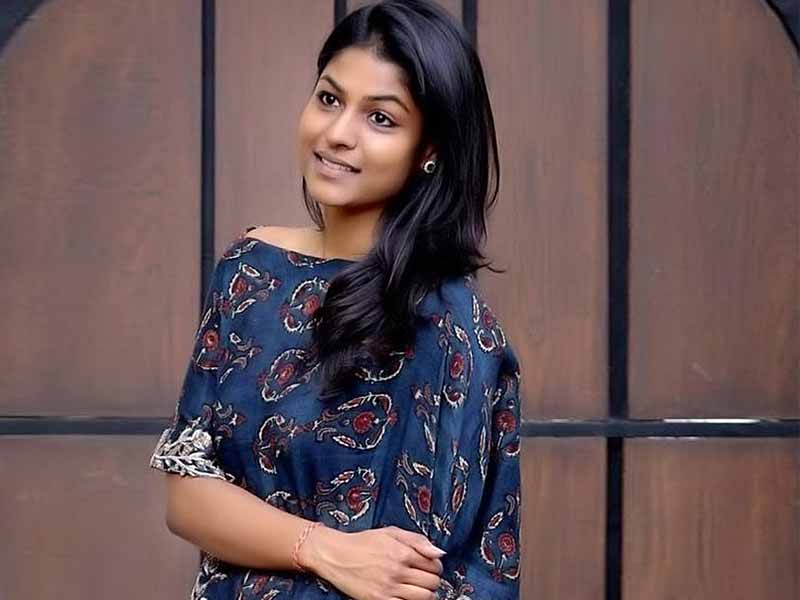 Image Source- Aashni & Co
Maayankraj Singh
An upcoming fashion designer, whose label "Atelier Shikhaarbagh" brings out the balance between tradsitionality and modernity. His label explores a different and exceptional range of French Chiffon, Satin and Georgette Sarees. The Shikhaara depicts fauna and bagh depicts flora. His brand is an amalgamation of nature that presents different Indian styles. This label is a bespoke luxury brand for sarees that nurtures the Rajasthani roots. Maayankraj specialises in Indo French Sarees and Ensembles. This label promises to deliver the finest handcrafted saree designs.
Pallavi Singhee
Pallavi Singhee is an upcoming Fashion Designer of India. She presented her collection "Freckled Beauty with Imperfection" on the ramp of Lakme Fashion Week Summer Resort. Her label 'Verb' has gained immense popularity with celebrities like Priyanka Chopra. Her aim is to create fashion that is wearable as well as affordable. Pallavi's collection focuses on the minimalism concept which is inspired by the wabi sabi culture of Japan. Wabi sabi is the view of thought of finding beauty in every aspect of imperfection in nature. Her collection presented its ideologies in the form of wrap dresses, slit maxi dresses, knotted crop tops and sequin attires. The crude and earthy feel of the outfits aimed to present beauty devoid of perfection.
Image Source- Taocean- WordPress.com
People assume that Fashion Designing is very tough but that is not true. To become a successful fashion designer, you just need to be consistent. Hunar Online Courses offers a many courses that are related to Fashion Designing where you can use your creative skills and create different types of fashion designs and also sell your products online and offline both. You can enrol in our Online Courses. It has easy video classes which are accessible every time and you can learn from anywhere. You also get 24/7 faculty support which will help you clear your doubts.
So, what are you waiting for? Join Hunar Online Courses and start learning your favourite fashion designing courses and learn to create different fashion designs and so much more from the best in this industry! Enrol now to start your journey towards a successful career!