Let's talk about Winter Fashion, Women and styles. Winters have started and now the season of marriages, parties and feasts will begin in the coming days. Winters have the biggest impact on fashion as soon as they arrive, especially in North India where winters are severe. So the apparel for this season should be such that it does not feel cold and our outfit also shines. The question comes on women's clothes? What to wear that has a glimpse of both winter and fashion. Fashionable clothes are often made according to the summer or rainy months, which are of little use in winter. Let us know how we can make our fashionable clothes wearable in winter season for winter fashion women.
Source: Pinterest
VELVET SAREE
Velvet clothes are likewise the best option for winter's fashion. You can choose velvet shawls, blouses, T-shirts etc. to wear at a winter party. But if we talk especially about winter fashion women, then the great and best option for women would be velvet saree. Not only do they look good and warm to wear, but they also shine in night weddings. Velvet sarees with big borders are in trend these days.
Source: G3fashion.com
LONG ETHNIC JACKETS
Whether it is salwar suit, saree, jeans or any other fashion apparel, jackets go well with every winter fashion woman. It is not only a winter wear, but it also remains a fashion style icon. If you are planning to wear something sleeveless and want to flaunt your fashion outfits, then long, ethnic and embroidered jackets will be the best for you. It will not only protect you from the cold but also will not cover your clothes.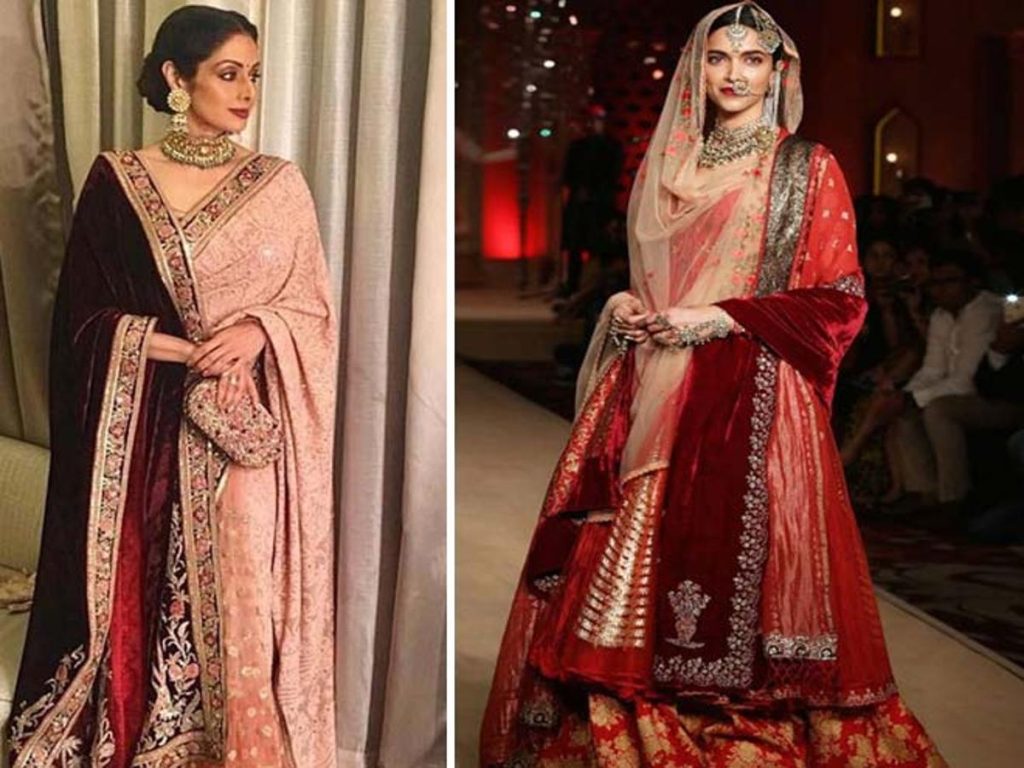 Source: Her Zindagi
SHAWL AS DUPATTA OR PALLU
Where is it possible that when it comes to winters, there is no mention of shawls? Shawl is the first thing that comes to mind when we hear the name of winter. A shawl is a simple garment made of cashmere worn over the shoulders, upper body and arms and sometimes over the head. This is usually a rectangular or square piece of cloth. Nowadays women tie it by pinning it with the saree.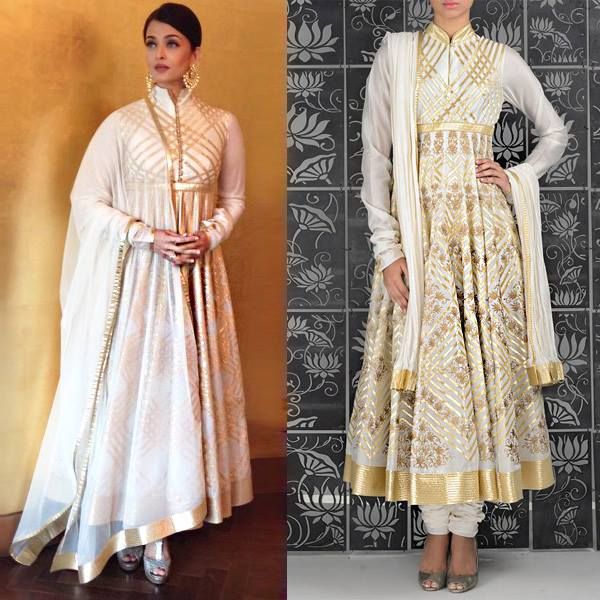 Source: Pinterest
LAYERED FLOOR LENGTH ANARKALI
Both Anarkali suit and Lehenga are famous and one of the favourite clothes for winter fashion women. Anarkali dress is an ancient and unique Indian national dress worn by Indian women on special occasions. Indian clothing consists of various types of traditional dresses and Anarkali dress is one of their most popular Indian salwar kameez dressing style dresses. Anarkali is not only a fashion style icon, but it also remains a winter wear choice.
Source: Karagiri
WOOLLEN BLOUSES
Woollen blouses can be a good option for winter fashion. You can match and wear it with any type of saree. But it should be kept in mind that it does not match with every saree. Keeping this in mind, you should choose a woollen blouse. Indian clothing consists of various types of traditional outfits and each apparel has different themes and styling methods. But if it fits well, then there will be no competition for those dresses.
Source: JioFab
FULL SLEEVES WITH COLLAR NECK SUITS
Full sleeve fashion suits are good to see but along with it, a collar neck will be the great combination for every time. If you are planning to wear something different this winter and want to flaunt your fashion style, then ethnic salwar suits with long sleeves and embroidered collars will be the best for you.
Source: India Mart
HEAVY EMBROIDERED ETHNIC WEAR
Embroidered ethnic wear salwar suits are always trendy and always in fashion. Fit, pattern, colour and design are all very important, so it is very important to consider all factors when looking for an ethnic suit. There are different styles of party outfits for every occasion. These outfits are worn on occasions such as weddings and religious events. Embroidered wear is perfect for any occasion in winter fashion for women.
If you love fashion and want to create one then join us on Hunar Online. Hunar online platform is providing an online video course regarding Indian Fashion Styling. Our expert will guide you with each and every nuance for fashion and styling illustration. We are always ready to welcome you to our platform. Learn in your language. Get support to start your own business. Now that you know how to manage and look good for the winter fashion women at home, draw all your creativity together and colour them on the pages of your wardrobe. Register now to grab special discounts and additional benefits.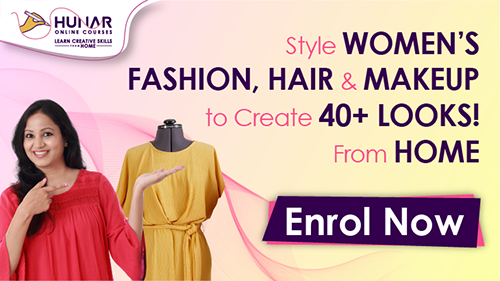 Also Read: How to Learn Fashion Designing Online?
At Hunar Online, you will get access to detailed video lessons and can learn from anywhere. You will get 24/7 faculty support and a chance to learn from the experts in the industry. You can also watch our trial classes and get a glimpse of our courses. You can start learning your favourite course by downloading the app.
So, what are you waiting for? Join Hunar Online Courses and do what you always wanted to do.