Every day, we wear different types of jewellery in our daily routine. Jewellery completes the look of the women and girls. It embraces the shine and adds beauty. So, we are sharing various types of jewellery, available in the market. Let's have a look-
EARRINGS
Whether it is a party or shopping, earrings are one of the necessary ornaments, which females wear daily. Firstly, there are many types of earring that can go with your fashion apparel. Here it is
Stud Earrings– These types of earrings are directly placed in the earlobe. It is very small in size.
Dangle Earrings– These earrings are attached with hooks and can hang on the earlobe.
Chandelier Earrings– These are long dangle earrings that come with luxurious designs.
Threaded Earrings– It is in the shape of thread, because it has not any stopper. Just simply it passes the earlobe like a thread.
Hoop Earrings– It is made in round or circular and in oval shape.
Drop Earrings– It is very similar to its name. A long drop from earlobe and gem placed at the end.
Cluster Earrings– In this design, multiple gem stones or pearls are connected together on the top at earlobe point.
Jacket Earrings– This looks like a jack. Here gemstone is placed on the earlobe.
Ear Climber Earrings– These are different types of earring, which goes backward, from the down to upside and connect with multiple earlobes.
NECKLACE
There are different varieties comes under necklace but here we are telling about the five most popular category in necklace-
Chokers- As its name, it's a wrap like a ribbon around the neck. It can go with any outfit you wear, either Indian or Western.
Pendent– It is a very popular type of necklace. It can be personalised also. It's a long chain joint with a design or gem in the middle.
Torque- It is a different style of choker band but it's open from front. It is very similar to a bracelet ring. Very modern and emotional jewellery.
Chain– It is a daily wear necklace and easy to carry. A simple long gold or silver piece that will go with any look.
Twister– Twisted necklaces come in a variety of lengths, with or without pendants dangling in front. Twisted necklaces, unlike many other pearl necklaces, consist of numerous strands, which are usually twisted together to form a unique design. Various materials can be used, such as wire-like thread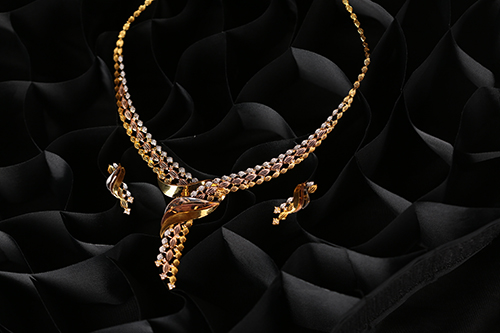 ANKLET
An Ankle is used to wear above the ankle but it looks wonderful after wearing. Let's talk about other types of jewellery in anklets:-
Beaded- These are often some of the most colourful anklets you can find, and the beads can vary quite a bit. This is also a quick do-it-yourself anklet if you're into crafting.
Silver- You can find very simple and unadorned anklets in sterling silver, yellow gold, white gold, nickel and brass. Simple doesn't mean boring. You can find interesting shapes inside the anklet.
Shell- Sometimes, small shell anklets are threaded to look like pearl anklets.
Gemstone- Anklets are widely used with gemstones and birthstones such as turquoise and pearls. It can also be found in crystal or cubic zirconia. This is an option for those who want to wear anklets casually but don't want to commit to the price of a diamond anklet.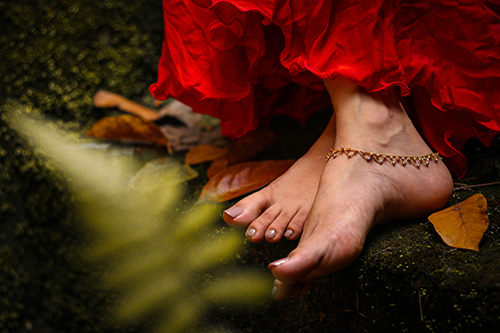 BANGLES
Kundan– Kundan bangles can be traced back to the royal palaces that once existed in the Indian states of Rajasthan and Gujarat. This form of jewelry is believed to date back to the 3rd century.
Lac Bangles– Lacquer is a resinous material secreted by insects that is collected and shaped in a high temperature kiln to create these bracelets.
Kerala Bangles– These bangles are known for its gold designs.
Punjabi Bangles– A Punjabi Bangles or chooda is a set of bangles traditionally worn by brides on their wedding day and for the rest of their lives, especially in Punjabi weddings.
Hyderabadi Bangles– The bangle is set with semi-precious stones and pearls.
Jaipuri Bangles– The uniqueness of these bracelets lies in the purity of the materials used.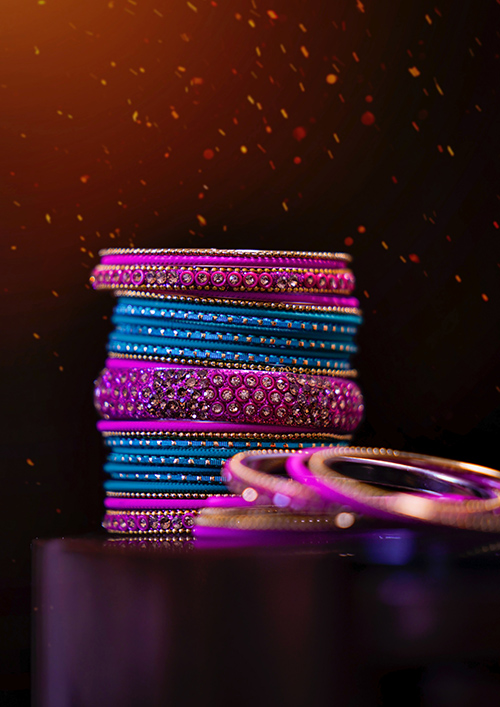 RINGS
It is known to everyone and it comes with many style, like:-
Diamond
Gold
Platinum
Gemstone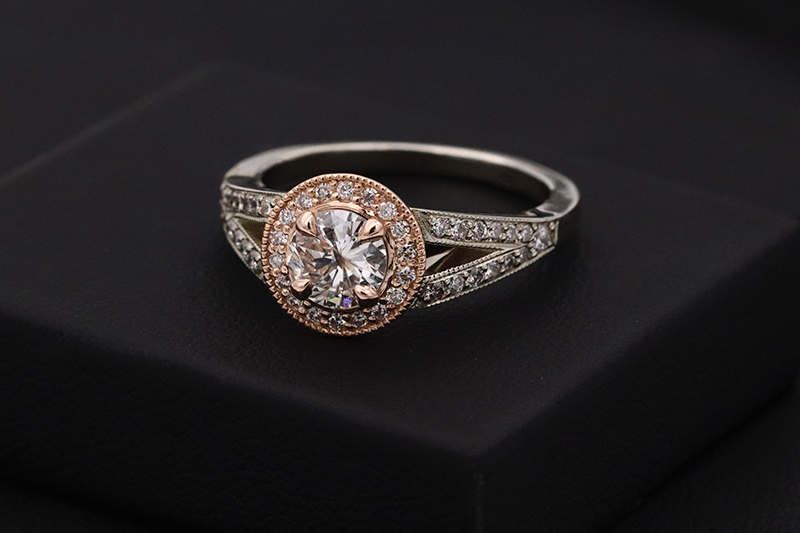 WAIST CHAIN
Belly chain or waist chain is a common English term for Indian jewellery called "Kamarband". A belly chain is a type of body jewellery worn around the waist.
Source: Pinterest
TOE RINGS
The ancient Indians believed that life energy must be balanced in order to maintain good health. Also note that all energy paths go through your toes. As a result, wearing a toe ring helps maintain the balance of a woman's life.
Source: Etsy
After reading this blog, you will be able to choose your look perfectly with desired jewellery. Apart from the above, there are so many types of jewellery for every occasion. You will get proper guidance in our Jewellery Designing Course at home. We are always ready to welcome you on our platform. Learn in your own language. Now that you know how to learn about Jewellery Designing Course at home, come and join us as soon as possible and grow in your career and life.
At Hunar Online, you will get access to detailed video lessons and can learn from anywhere. You will get 24/7 faculty support and a chance to learn from the experts in the industry. Also, watch our trial classes and get a glimpse of our courses. You can start learning your favourite course by downloading the app.
Also Read: Scope of Gold Jewellery Designing in India
So, what are you waiting for? Join Hunar Online Courses and do what you always wanted to do.