Trend is an ever-changing concept. In recent times, no one wants to wear outfits that are no longer in fashion. Young women have a strong sense of fashion and they have their own distinct signatures style. This is applicable for traditional wear too. Women now prefer to wear trendy sarees for all occasions. Hence, it becomes even important to have enough choice in blouses.
Garment Creation courses are helpful to learn stitching blouses according to your preferences. From creative back designs to neckline and sleeves, you can customise a blouse in different ways.
Here are a few types of blouses you can learn stitching through our Garment making courses and pair them with your favourite sarees.
High Neck Blouse
High neck blouses look modern and are perfect to be paired with georgette sarees. Its pattern and sleeveless designs look contemporary and elegant. Women with broad shoulders and long necks look extremely good in this blouse style. You can wear this blouse with an embroidered georgette or satin saree at any corporate party.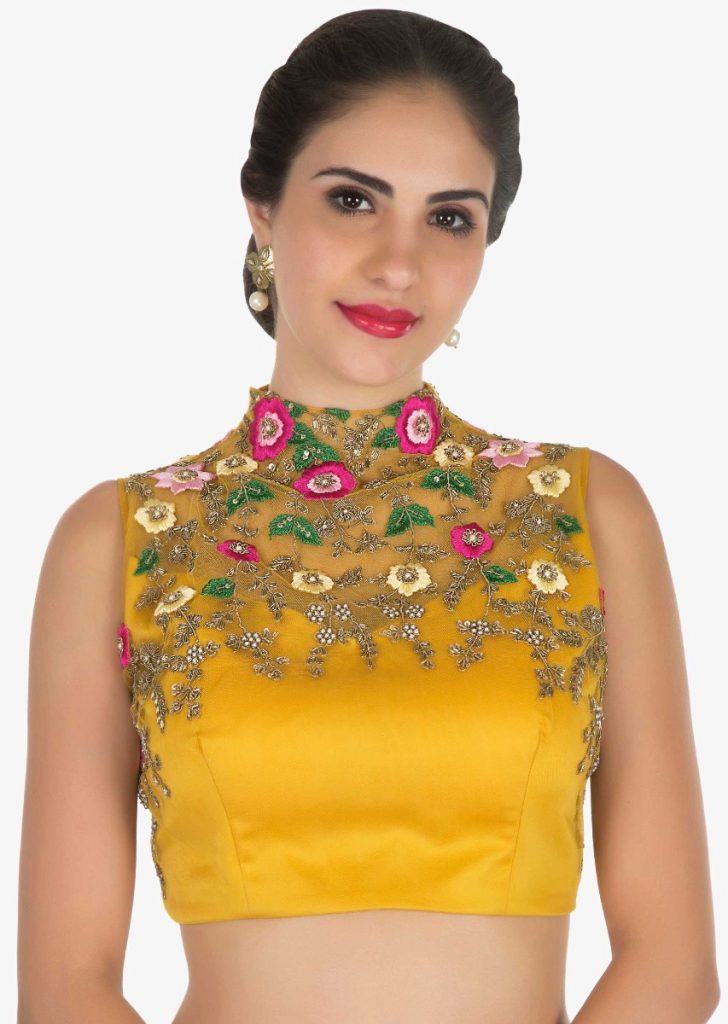 Jacket Style Blouse
When you are bored of wearing the regular blouses, you can opt for a jacket style one. This funky and modern blouse is ideal to wear in winters. These can be paired with dhoti-style sarees for a modern look. This is perfect for women who has a pear or hourglass body shape. You can accessorise with embellished belts or kamarbandhs and look stunning during a friend's or even your own wedding.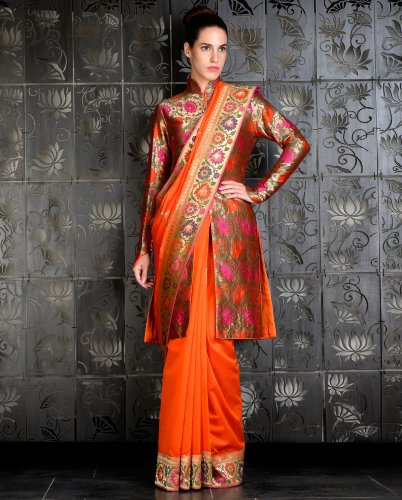 Cutwork Blouse
Cutwork blouses are beautiful; the intricate design takes a lot of effort and artistry to make a gorgeous piece. The more delicate cutwork, the more appealing it looks. This looks stunning when paired with light fabric saree and draped in nivi style. Indian Garment Creation process online is a great way to learn stitching this on your own.
Long Blouse
Long blouses are making a comeback and women are loving it. They make the outfit comfortable and covered. This can be worn in winters to avoid the cold too. Drape your saree well so that the elegant blouse is visible. This is ideal for women with apple-shaped or inverted triangle body shape. You can learn making this blouse easily at home from the professionals by enroling in Indian Garment Creation courses.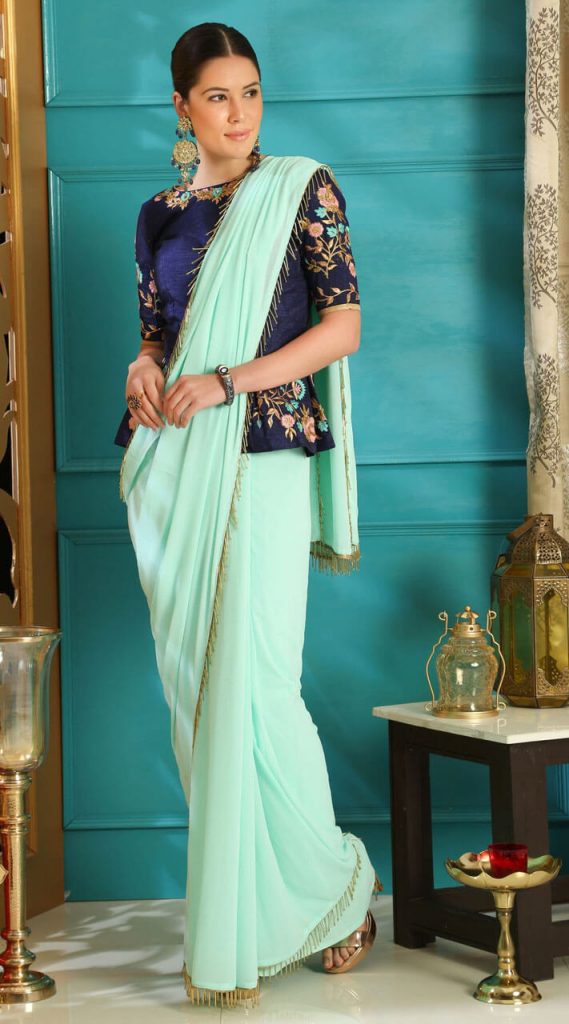 Hamstech Online Courses is the pioneer of creative education, you can get certified in this field from the expert of the industry. Start your journey to follow your passion with us today!
You are just a click away from achieving your Fashion Designing Dreams. Download the Exciting Hamstech Online Courses App today!