Indian women love wearing ornaments and each of them have their own collection. Despite being influenced by western culture, the women here turn to traditional jewellery when it comes to special occasions.
Jewellery is also used as a gift item during festivals or weddings and many women keep adding more to their collection. Be it made of precious metals or costume jewellery, each of them is important to accompany with different outfits. During Jewellery Making Training, you will learn to make traditional ornaments from experts so that you can design your own signature style.
There are a lot of Indian jewellery pieces to adorn in different body parts like head, ears, neck, hands, ankle and more. You should have one each for daily wear and special events to enhance the look of your garments.
Here are some traditional Indian jewellery pieces you should add to your collection:
Nath
A nath is a traditional Indian nose ring which is commonly worn on left nostril. It is often studded with precious stones and has a connection chain. Punjab is famous for the Shikarpuri nath which is a big golden ring and has a slender chain that connects it to the hair. A nathni is commonly worn in Rajasthan & Gujarat, a simpler version of the Punjabi nath. Guchhedar nath is a specialty of Maharashtra while mukhhutti is a worn in Kerala & Karnataka.
Bajuband
Bajubands are traditional armlets worn on the upper arms. They are usually secured in a place with a gold string. These were originally worn by Indian men and women. Creepers or snakes are some of the common designs in which Bajubands come. Through Jewellery making classes, you can learn to make these in unique designs yourself.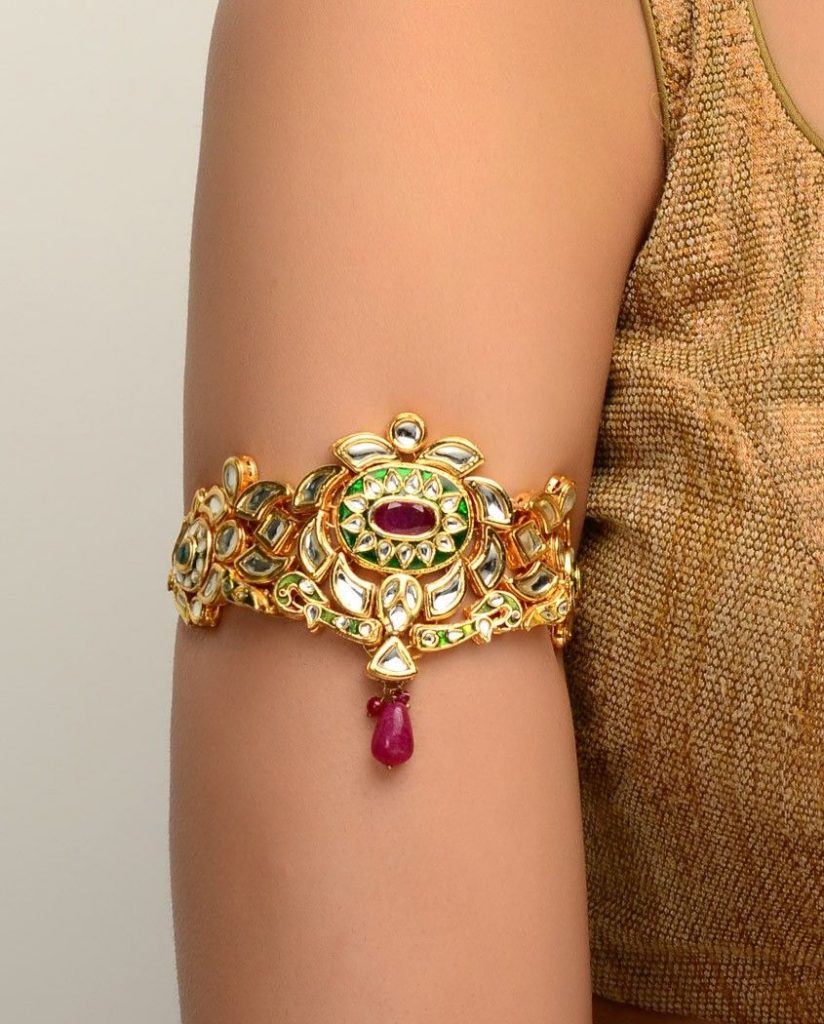 Payal
A payal is a type of anklet worn on both feet. It's also gifted to new born baby girls as a custom. This is mostly made of silver and contains small bells in its design which makes jingling sounds. Enrol in Jewellery making courses from home and learn the art of making payals from the experts.
Kangan
It is a traditional Indian bangle which is either made of gold or silver. Kangans worn by brides are more ornate and has clasps for fastening it securely. Chooras, traditionally worn by Punjabi brides. are made of ivory and available in a combination of red & white. A Jewellery making course will teach you the techniques to make exclusively designed kangans.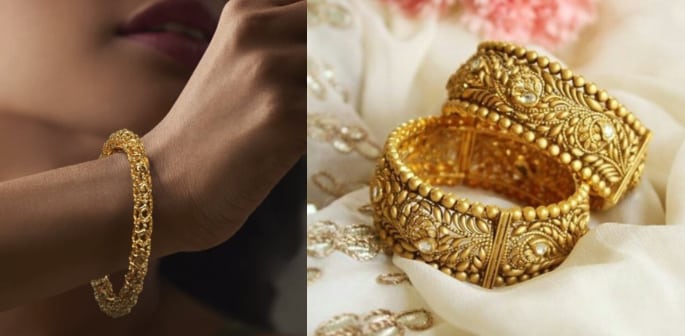 Start your journey towards building a successful career with the best of the industry. Hamstech Online Courses provide you with 24/7 faculty support and easy video classes. Enrol now!
Get all the Excitement through the Hamstech Online Courses APP Today. Download Now!