India has always proved that it can provide the best talent to the world in every industry and the same goes for the fashion industry. As the creative fields of education have spread its wings, fashion designing has become one of the most loved and opted for streams of study among the youth. Students, nowadays, are not chasing after the traditional courses, instead they are choosing what's best for them and what matches their interest.
The fashion industry is booming because of the gorgeous apparels that are worn by celebrities. There is a pool of talented fashion designers who create stunning outfits for the celebrities and set a new trend by their designs. There was a time when we had only a handful of designers but things are different now. As the industry is evolving and expanding, there are several fresh, talented designers who are changing the runway scene on an international level.
Who are the Top Fashion Designers of India?
At one point of time we knew almost every fashion designer by their name. With passing time, our country has produced innumerable talented people in the fashion industry. Each designer has a unique style and it won't be wrong to say that they have carved their niches in the fashion world. Let's have a look at the top fashion designers of India.
1. Neeta Lulla
Neeta Lulla is a well-known name in the Indian film industry. She is one of the most loved fashion designers and is well-known for designing elegant outfits for iconic Bollywood movies like Devdas, Jodha Akbar, Manikarnika and many more. She has designed outfits for more than 300 movies. She now runs a fashion school under her name and also guides many other students who aspire to become a fashion designer.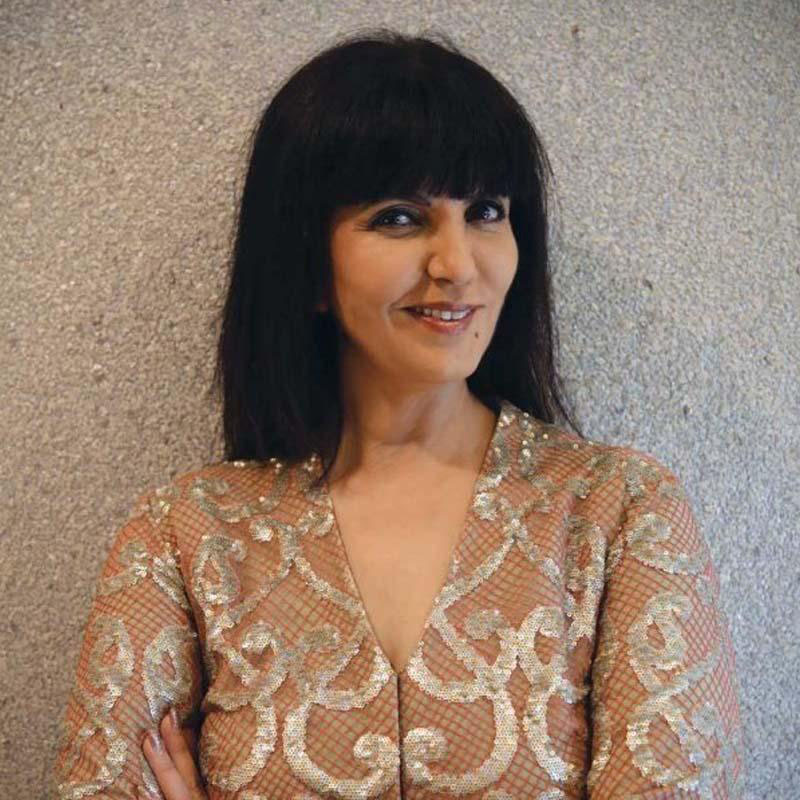 Image Source- Indian Television
2. Manish Malhotra
People may not know what fashion designing is but they do know who Manish Malhotra is. His work is loved all around the country and he is a very famous fashion designer all around the world. The most interesting fact about him is that he has never received any formal training in the field of fashion designing. It is his pure talent and creativity that helped him become so successful on an international level. In the starting days of his career, Manish was a model and he was still in college at that time. He has been in the fashion industry for almost 27 years now and the way he revolutionised every inch of Indian fashion is a story to remember. He was the one who introduced the 'style' in Bollywood and now his designs are loved by all. He is also the first person to win Filmfare Awards in Costume Designing. He is a living example that if you have passion for something and you are willing to work hard to achieve it, then a degree doesn't matter.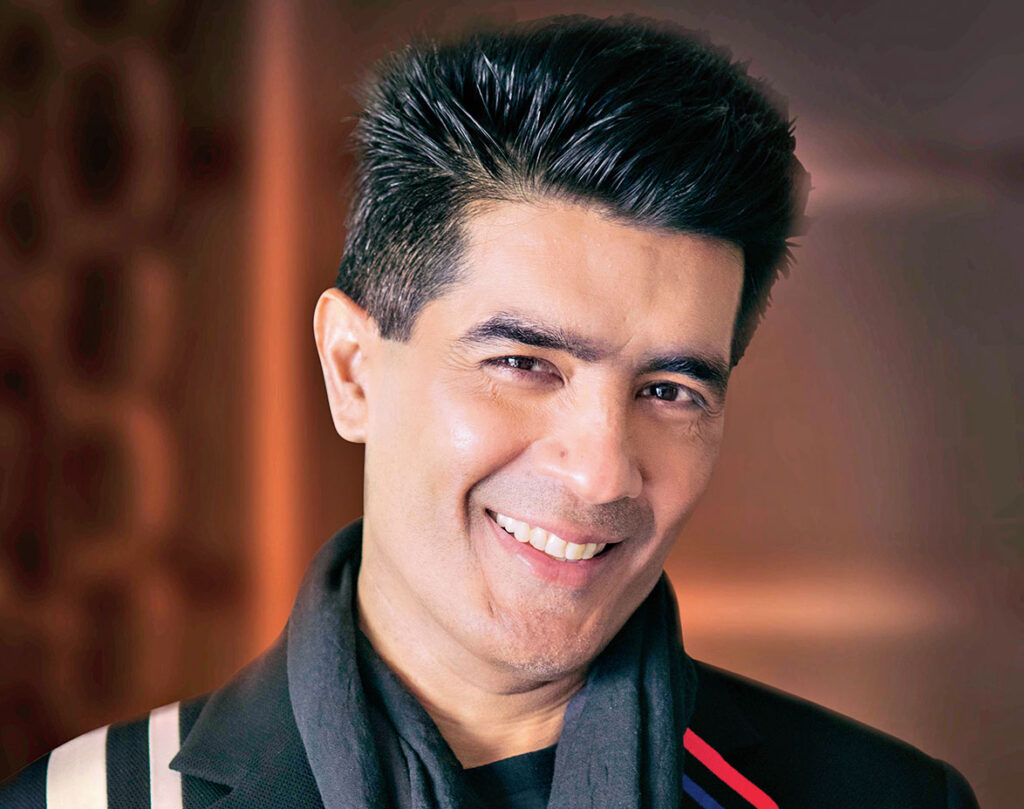 Image Source- Telegraph India
3. Sabyasachi Mukherjee
Every bride wants to wear a Sabyasachi lehenga on her big day. But not everyone can afford his styles, so he started doing it for free, through his show 'Band Baaja Bride'. His designs are very close to the Indian tradition and yet have a modern touch in them, which takes him to a whole new level. He has won many awards for his outstanding creations. He is an inspiration for many who want to become a fashion designer.
Image Source- Telegraph India
4. Ritu Kumar
Ritu Kumar is one of the most prominent fashion designers of India and also owns one of the most famous fashion brands. She started in 1969 with a small store on the outskirts of Kolkata. She has managed to redefine age old Indian traditions in the contemporary era. Her designs are rich in Indian aesthetics and also have a modern touch. She has been awarded a Padma Shri Award for her contribution in fashion, textiles and craftsmanship.
Also Read: The Importance of Fashion Designing in the Creation of Festive Outfits!
5. Anita Dongre
She is not just a celebrated fashion designer but also a fashion entrepreneur. She owns the most successful Fashion House of India. Her designs are available under four brands and she also has a jewellery brand which is known by the name 'Anita Dongre Pink City'. She received the EY Entrepreneur of the year award in 2014. Anita Dongre has inspired many students through her designs and her journey of creating a successful brand.
6. Masaba Gupta
She is a daughter of two celebrities- Neena Gupta and Viv Richards and is known as the fashion designer of the new age. Her journey of becoming a designer is quite interesting. She aspired to be a tennis player first, then her interests shifted to dance and music and then finally towards fashion designing. She manages to be among the top 10 fashion designers every year. She is famous for giving unique names to her collections. Her speciality is in ethnic wear and she manages to balance the scale of tradition and modernity. She is loved by the aspiring fashion designers of the new generation.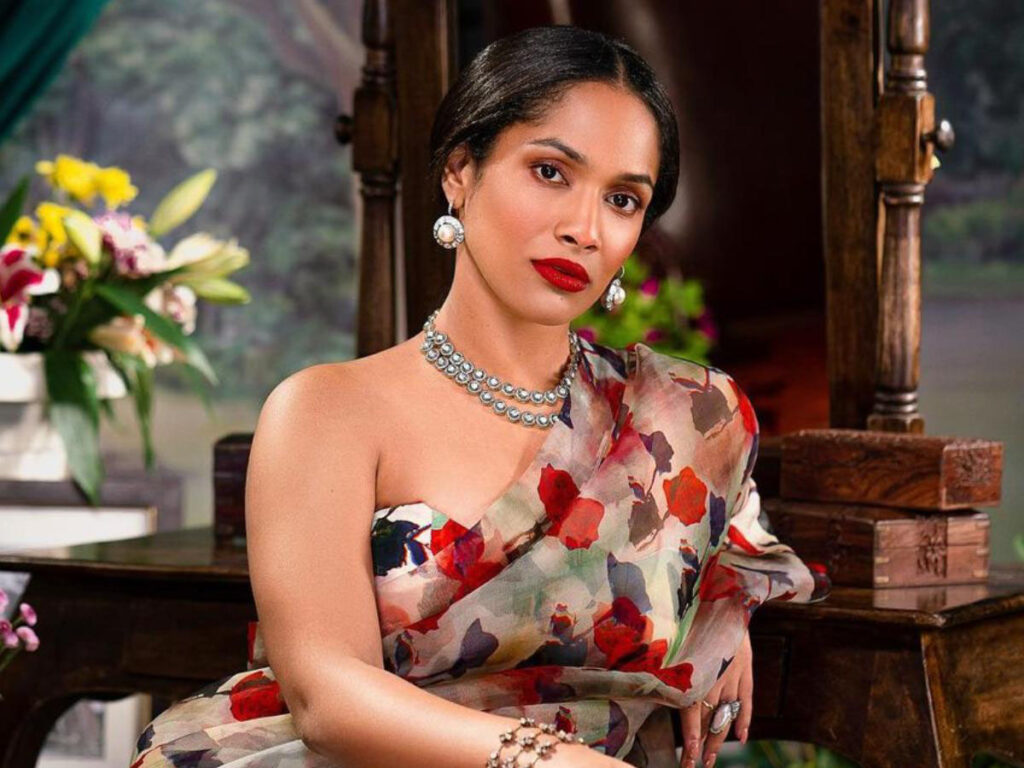 Image Source- Pinkvilla
The fashion designers of India have given a distinct identity to the Indian fashion industry on an international level. They have been an inspiration to the students who are pursuing the course of fashion designing and have helped them by giving the right guidance. These students look up to them as a role model and aspire to walk on the path paved by these legendary designers. There are many institutes that are teaching Fashion Designing Course. At Hunar Online, you will get easy video classes that are accessible anytime and will help you learn from anywhere. You will get 24/7 faculty support and a chance to learn from the experts of the industry like Neeta Lulla herself.
So, what are you waiting for? Join Hunar Online Courses and start paving a new path to your career.