Sewing is one of the most popular crafts in India. While it is a hobby for some people, for others, this is their bread and butter. Gone are the days when sewing machines were operated by foot. It's been long that electronic sewing machines have taken over them.
They are not only fast but also require minimum manpower. But the real challenge is to know the appropriate sewing machine to fulfill your needs. The latest model of sewing machines is a combination of many advanced features that make them easy to operate.
Read the blog further to learn about the top 3 types of sewing machines used in India:
Mechanical/Domestic Sewing Machines
Electronic Sewing Machine
Computerised Sewing Machines
Mechanical/Domestic Sewing Machines
Let's start with Mechanical sewing machines. Mechanical sewing machines are also known as a domestic sewing machine or tailoring machine. The basic settings in mechanical sewing machines need to be done manually by the user. These machines are a perfect start for beginners who want to learn sewing.
When compared with electronic and computerised sewing machines, mechanical sewing machines are available at a much affordable price. Talking about the features – mechanical sewing machine has a built-in presser foot, bottom loading Bobbin, adjustable stitch length, and single stitch.
However, mechanical sewing machines are not suitable for thick fabrics like leather and denim. The need to thread the needle, again and again, might be irritating and time-consuming for the students who are pursuing fashion styling courses.
Electronic Sewing Machine
Compared to mechanical sewing machine/domestic sewing machine, electronic sewing machines have more in-built features. They can be seen as a combination of a mechanical sewing machine and computerised sewing machine.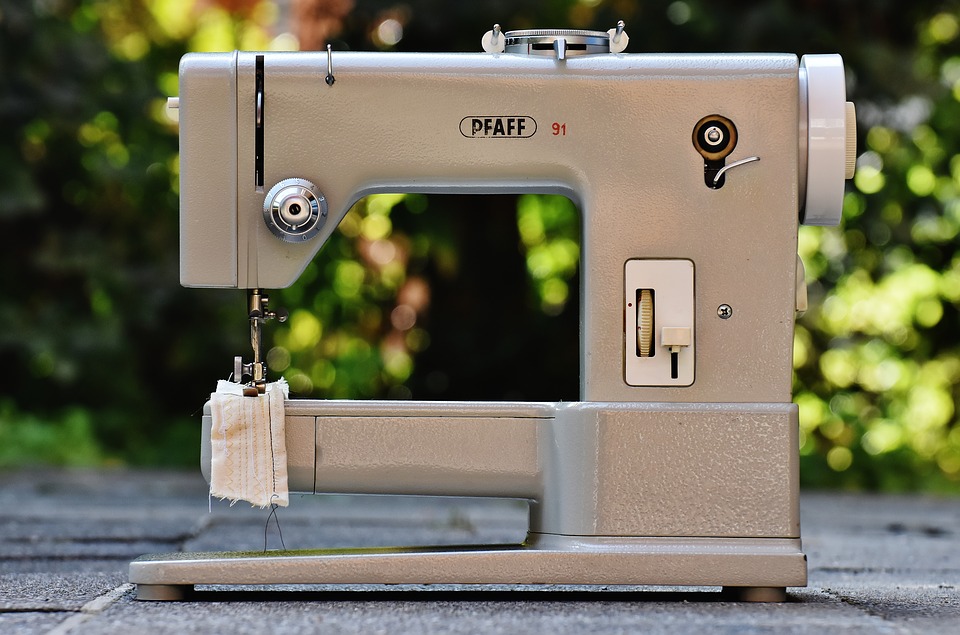 The electronic sewing machine is expensive than a mechanical sewing machine. If sewing is not something that you do regularly, then you don't need all the features of the electronic sewing machine. In this case, you should go for a mechanical sewing machine. Electronic sewing machines are a good choice for those professionals who indulge in sewing on a regular basis.
Computerised Sewing Machines
Computerised sewing machines are built with advanced technology in sewing. These machines can be connected to the internet and can be used for industrial purposes. The inbuilt stitching capacity of computerised sewing machines is between 50 and 200.
There is a special feature in computerised sewing machines. This is called Autopilot stitching mode which automatically controls stitching speed, thread tension, and stitch strength.
Now Learn Fashion Designing Anytime anywhere with easy Online Video Classes. Download the App Today for Free Trial of Exciting Courses.