Let's talk about the importance of Fashion Designing in India. Our country is known for its diversity in cultures, religions and traditions. This diversity is not only in our hearts but can also be seen in our day to day lives. For example, clothes created by fashion designers depict various mythology and their scenes. Even the jewellery designs and other accessories have some or other significance which relates to our ancestors and stories we grew up listening to.
Today, people from across the globe appreciate our fashion designing skills and love to wear outfits created in India. This, undoubtedly, makes us the leader in the creation of traditional outfits like salwar, dhoti, lehenga and others. We have been wearing traditional dresses from generations and today, they are not just a style statement for us but are also a comfort zone. People do love fashion designing dresses from the West but after a long day, don't we all just want to wear a kurti and relax with family?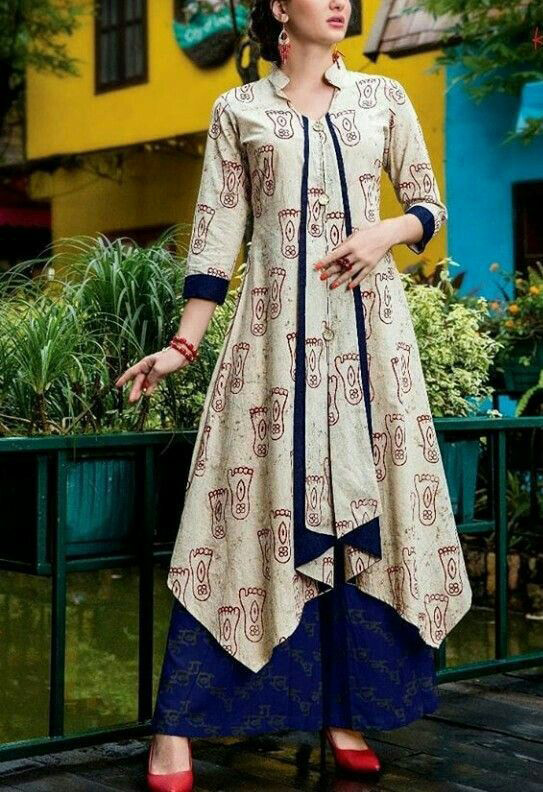 Image Source- Pinterest
If yes, then you surely think a thing or two about fashion designing too as you must have thought changing a pattern of a lehenga you own to make it more appealing for yourself. These changes are, however, not possible since the outfit is already made but you can design and create your own traditional outfit.
The creation of Indian festive clothes is one of the most intricate fashion designing work in the whole world. This is due to the detailing of the fabric being used. For example, a simple embroidery design on the saree border can lift the whole look of your saree.
Also Read: What You Can Learn by Joining Our Fashion Designing Courses
Saree Fashion in Fashion Designing
Lately, we can see that there are a lot of changes in the way Indian outfits are designed. This change in the fashion design industry is the fusion of Indian and Western garments. People are finding new and stylish ways of combining two opposite sides of the world. For instance, a lehenga with a shirt was not acceptable a few years back but today people love it.
Image Source- Weddingz
Apart from that, India is a land of festivals. There is at least one festival every month and people show-off their new styles and looks. This gave rise to a lot of new experiments in the fashion designing world and designers are not holding back to bring out something new every once in a while. Various kinds of fashion designing dresses have now become an integral part of celebrations. Everyone wants to showcase their unique design to their friends, family and social media followers.
Styles Used by Fashion Designers During the Festive Season
First of all, a festival also includes weddings as there are many events in India during a wedding. It's like a 5 to 7-day festival with multiple rituals every day until the final event of Bidaai. During all these ceremonies, everyone dresses as best as they can and style themselves to show up for events.
Here are some outfits you can wear during weddings and other festivities,
Saree
An outfit which comes first to every woman's mind while thinking of festivals or any other ceremony with family. A saree is loved by everyone and not just Indians, many foreigners are also adopting to wear a saree from all over the world. The beauty of a saree lies in its styling. This process is known as Draping.
There are multiple ways of draping a saree. Every religion and community in India have their own way of draping a saree. These ways are now being attach with other communities too. For example, the way Bengalis drape saree in India is very different from how South Indians style a saree. This difference is now being adapted. You can see many South Indians draping sarees in Bengali style and many Bengalis wearing sarees in South Indian manner.
Drapping
Lately, many women are also wearing saree in Indo-Western style by pairing it with jeans, blazer, dhoti and palazzo. This fusion is loved because it is more comfortable to carry around and is new. Apart from pairing, many fashion designers are stitching these outfits ensuring the flare and flow of the outfit is in order.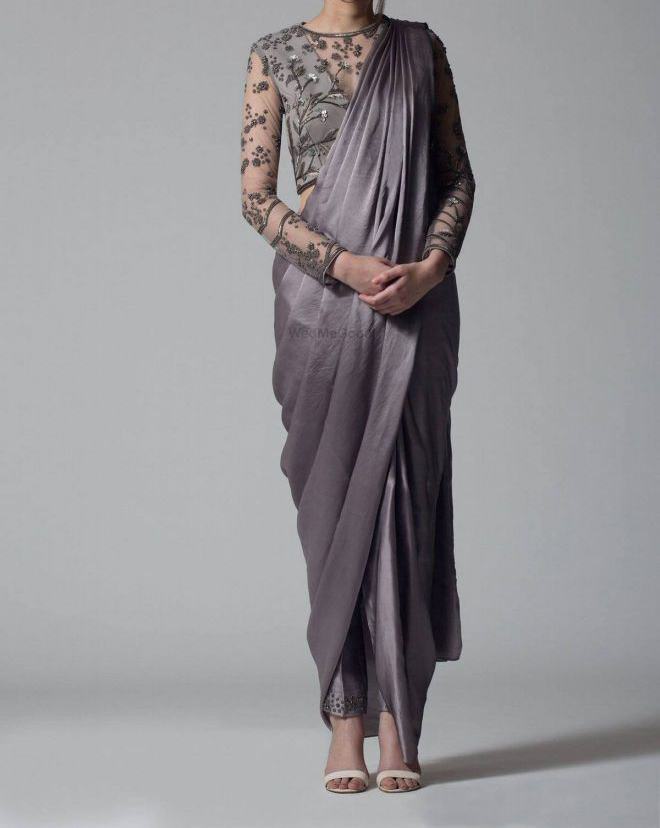 Image Source- Pinterest
Palazzo & Jacket
A long jacket is use for both, ethnic and western garment. It looks great with a palazzo pant and blends right in with the outfit increasing the overall look. The youth, especially, are loving this fusion and are not missing out on any chance of wearing this kind of outfits. This attire gives a chic look which gives young women a sense of modern styling with a hint of ethnicity.
Also Read: 5 Amazing Backless Saree Blouse Making Ideas for the Festive Season
You can simply pair a palazzo with a top and jacket to see for yourself that whichever colours you may have chosen, blends right in with each other. It can also pair a palazzo and jacket with a kurti for a more ethnic and less western look. You can wear this outfit for weddings and related ceremonies. You can also style yourself with a palazzo and jacket for festive occasions.
Image Source- Cbazaar
Dhoti Pants & Kurti in Fashion Designing
Apart from wearing a dhoti pant with saree, you can also wear it with a kurti to get it noticed. While wearing a saree, a dhoti is not much looked upon as saree is the main focus of your outfit. On the other hand, paired with a kurti, it becomes more noticeable. It increases the overall look due to its extra visibility.
You can wear short kurti and get stylish dhoti pants from the market or create it yourself for a more personalised touch. The most-loved feature of this outfit is that it is comfortable, simple and elegant, all at the same time. It is a perfect outfit choice when you have to attend some ceremony or other such events.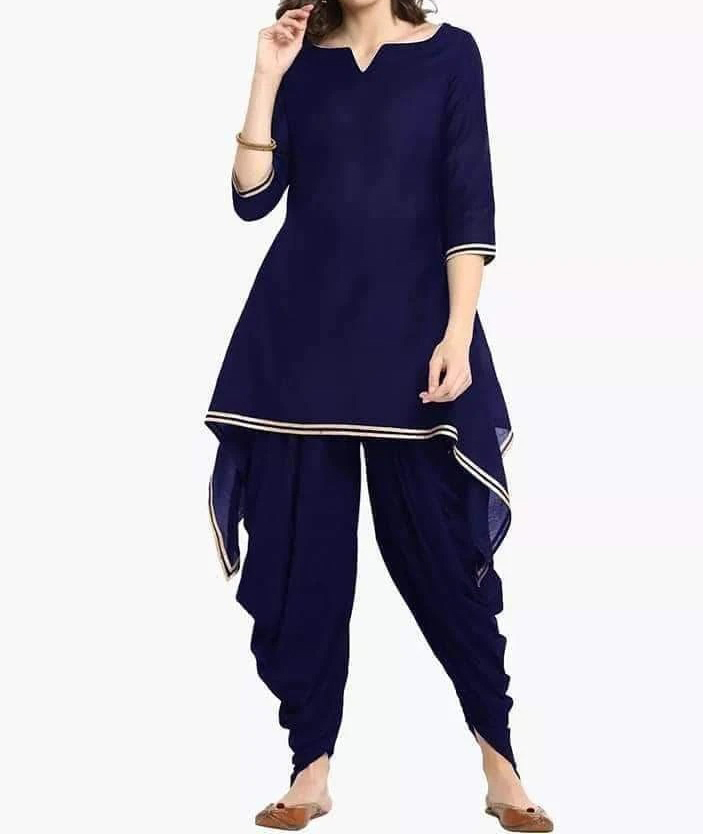 Image Source- Lemon Tart
Do you also want to create such personalised outfits and become a fashion designer? Then join our fashion designing courses and learn from 4-time national award-winning fashion designer, Neeta Lulla. Also, get certified for completing your course by the Govt. of India and Hunar Online.