Winters can be really tough for any skin type. During the wintertime, the climate actually dries out our skin. No matter how much we moisturise our skin, it ends up drying out and turning dull. That's why it is important to hydrate the skin but also make it look radiant. Here are some of the hacks from professional makeup courses that will help you in winter skincare:
1. Coffee Face Mask
Take 2 tablespoons of coffee powder and add 1 tablespoon of cocoa powder to it. After this, you need to add 1 tablespoon of honey and 5-6 tablespoons of raw milk. Further, you need to mix it thoroughly and then apply it to your face.
This face mask can help solve the problem of puffy eyes, ageing, dull skin, etc. The cocoa powder added to the mixture helps to make the skin tight and glowing. You can even apply it for dark circles. Honey and raw milk added to the face mask is beneficial to keep the skin hydrated.
Let the solution dry and then you can remove it with the help of water or by applying a soaked towel to your face.
Apply it 2-3 times a week and feel the results instantly. This type of face mask is also useful for all skin types.
2. Wheat Flour Face Mask
For this, you'll need to add 2-3 pinches of turmeric to 2 tablespoons of wheat flour. Next, add 1 tablespoon of curd and mix the paste thoroughly.
You can then apply it to your face. Wheat flour contains a good amount of fibre that helps in removing pimples from the skin. It also contains zinc and Vitamin E making the skin bright while reducing the problem of black spots at the same time. Turmeric powder diminishes itching of the skin. Curd added to the solution is a sure way to keep the skin moisturised.
After applying it for 10 minutes, you can remove it using a soaked napkin or can also wash it with cold water.
Like the above-mentioned face mask, this too has to be applied at least 2-3 times a week.
3. Rose Face Mask
To get the maximum benefit, you should use freshly plucked petals of a rose that has been cultivated using domestic techniques. Separate the petals, add a little water to them and then crush it properly. After this, you need to keep it aside for a while. For the next process, take 2 tablespoons of gram flour and add 1 tablespoon of curd to it.
You will need to add the rose water that you have prepared in the first process, to this paste. Remember, you don't need to add the whole finished product but only the rosewater extracted out of it. The face mask is now ready and all set for use.
The rosewater added to the paste brings a natural pinkish glow to the skin. Applying this face mask regularly helps in proper blood circulation to the face and gives it a bright look. Gram flour added to the mixture reduces dark spots and pimples from the skin. Curd, as discussed earlier, keeps the skin hydrated.
After applying it for 10 minutes, clean the face with cold water. Also, it is compulsory to apply moisturiser at the end of the process, that is, after cleaning the face. This face mask is also well suited to all skin types.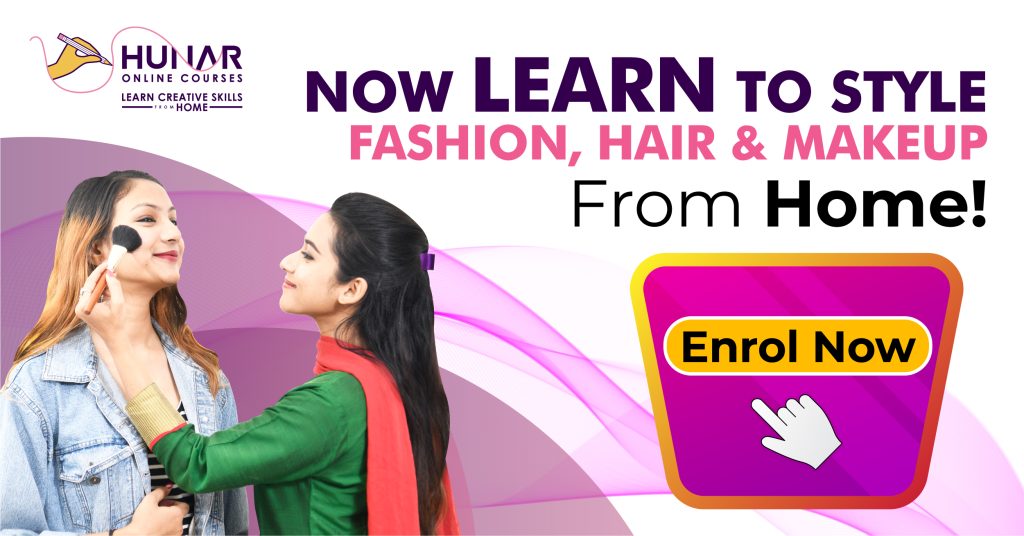 4. Banana Face Mask
Take half peeled off ripe banana and mash it well for at least 5 minutes, in a bowl. Then add 1 tablespoon of honey to it. If you have dry skin, you can further add milk cream to the paste. You can then apply this face pack on your skin and believe it or not, this facemask can provide instant glow and nourishment to your skin. It also provides deep cleansing of the pores. You should definitely try this face pack, especially during the winters.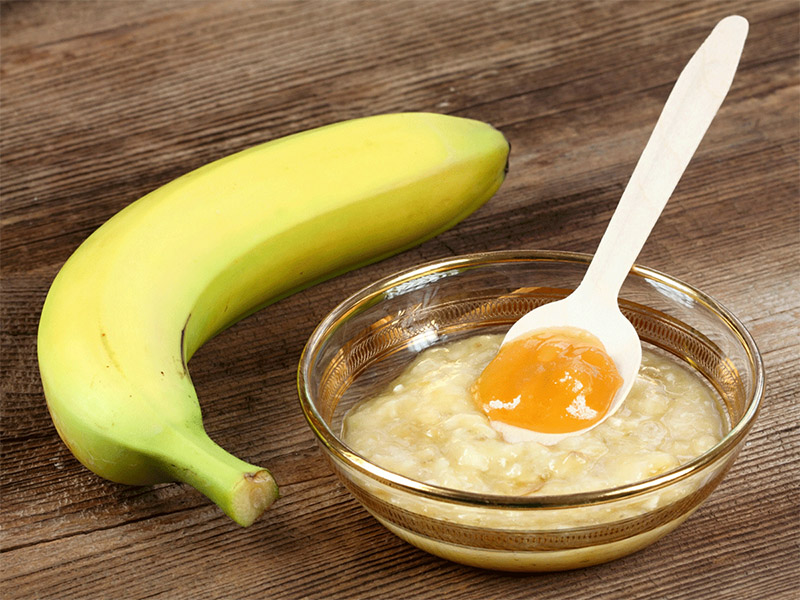 Image Source- Navbharat Times
5. Fullers Earth Face Mask
Take 1 tablespoon of fullers earth and add 3/4th tablespoon of beetroot powder to it. Further, add 1 tablespoon of curd and 2-3 drops of almond oil to the paste. Mix it thoroughly and you have for yourself a face pack that will give a radiant look to your skin, reduce the dark spots and work equally well on pigmentation.
6. Coconut Oil Face Pack
A lot of us will be facing the problem of dry skin and white marks, especially during the morning time of the day. To solve it, you have to add half a tablespoon of crushed sugar to the required amount of coconut oil. This face pack works as an exfoliating agent and removes the dead skin. It also provides moisture to the skin which saves you from those white marks. You can also try this before having a bath and I am quite sure you won't even need a moisturiser after bathing.
7. Sandalwood Face Pack
Take 1 tablespoon of sandalwood powder and add half a spoon of honey and half a spoon of aloe vera gel to the solution. Both aloe vera and honey helps to reduce skin tanning. If you happen to have sensitive skin, this face mask is just the right one for you.
Image Source- PG Shop
These are just a few hacks from a large group made up of ideas on how to take care of your skin during winters and how to keep it vibrant and healthy. With our professional makeup courses, you will come across several other similar ideas.
At Hunar Online, you will get access to detailed video lessons and can learn from anywhere. You will get 24/7 faculty support and a chance to learn from the experts of the industry. You can also watch our trial classes and get a glimpse of our courses. You can start learning your favourite course by downloading the app.
So, what are you waiting for? Join Hunar Online Professional Makeup Courses and do what you always wanted to do.