If you have an affinity for ingenuity, style and novelty, a career in fashion designing from the best colleges for fashion designing is the one tailor-made for you. Fashion designing is a form of art dedicated to the creation of clothing and accessories that form part of someone's lifestyle. It is an interesting career option for creative students who are really into this particular field and at Hunar Online you can master it with our fashion designing courses.
How to Choose Design as your Career:
If you have a passion for designing, you can join some of the best colleges for fashion designing in India. Some great institutes in India are-
National Institute of Design, Ahmedabad.
National Institute of Fashion Technology – It has 16 branches located all over India.
Vogue Institute of Art and Design, Bengaluru.
Pearl Academy, Delhi.
Symbiosis Institute of Design, Pune.
Some of the perks of joining the best colleges for fashion designing in India are:
a) Direct Industry Exposure
b) Design Internship
c) Craft Cluster Programs
d) International Exposure
Eligibility Criteria:
The eligibility criteria for fashion designing is 10+2. You can also go for it while appearing for your 12th exams. You can be from any stream to join most of the design colleges but for some colleges such as IIT Guwahati, science and maths are compulsory.
Scope of Fashion Designing in India
1. Fashion Illustrator 
The responsibility of a fashion illustrator is to prepare the primary sketch of the idea expressed by the fashion designer. The designer explains to the illustrator what he/she really wants and it is the job of the illustrator to bring those ideas and creations to life.
Image Source- Arte & Lusso
2. Fashion Stylist
The job of a fashion stylist is to maintain the makeup, dress code, hairstyle, etc and make sure that the models participating in a fashion show look perfect. They help the models showcase the creation of the designer in different fashion shows.
3. Fashion Coordinator
A fashion coordinator is in charge of managing the arrangements and the marketing policies of a fashion designing house or company. Their responsibilities include organising fashion shows, advertising products, etc.
4. Fashion Consultant
They are individual consultants who help their clients enhance or develop their personal and professional image. They should be fully aware of the trends and transitions happening in the industry.
5. Fashion Merchandiser
A fashion merchandiser needs to study fashion trends for determining various strategies through which a provider of fashion products or retail stores can merchandise. Analysing the past and the latest trends along with the sales data are some of the key points of this role.
6. Costume Designer
A costume designer is a person who designs costumes for a film, stage productions or television shows. The role of a costume designer is to create the character's outfits and balance the scenes with textures, colours, etc.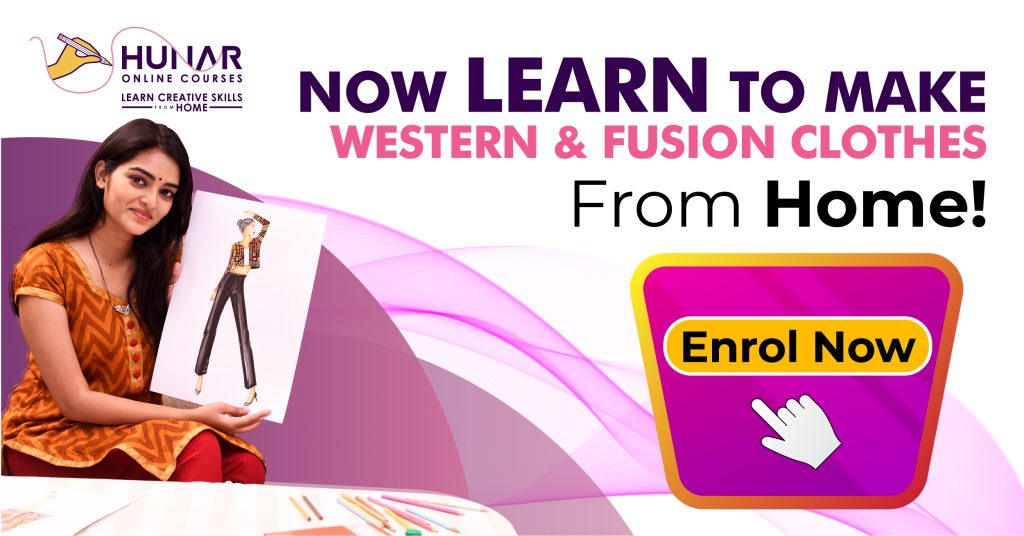 7. Fashion Blogger
A fashion blogger manages an online platform that covers several aspects of fashion. These blogs, often produced independently, post pictures of the blogger to display their outfits and lifestyle daily to several followers.
How Much Do Designers Earn:
There are two types of opportunities.
Freelance Designer – You can start designing by yourself and establish your own brand like that adopted by Sabyasachi, Manish Malhotra, Neeta Lulla, etc. The estimated net worth of Neeta Lulla and Sabyasachi is around $5 million or ₹35 crores while that of Manish Malhotra is around $20 million or ₹140 crores.
Do you know?  By joining our fashion designing courses you will get a chance to be mentored by 4-time national award-winning costume designer, Neeta Lulla herself. She is known for designing costumes for some of the Blockbuster movies such as Jodha Akbar, Devdas, Manikarnika and many others.
You can learn from her decades of experience as a Fashion Designer and get inspired by the amazing Neeta Lulla collection, which will help you succeed in your career.
Graphic Design and Animation – If you are interested in graphic design and animation, you can see one of the biggest animation houses and cartoon making media houses such as ChuChu Tv, etc. They all have a net worth around $18 million- $46 million or ₹126 crores- ₹322 crores. It's only because of their passion that they are earning such huge amounts.
Job in Design Industry – The starting salary of a fresher in a design industry can range from ₹25000 to ₹30000. If you are really good in this field you can bag a good package from companies such as Trident, Arvind, etc. Campus placement in such companies is also available and they have provided some high packages like 15-36 lakhs per annum to the freshers.
Image Source- Medium
This, however, is just the starting. You can earn more if you possess the class and the quality. If your design gets selected by the company you are working for and the design gets into production, you are entitled to a commission on the design as well as on all the units sold. There are huge opportunities to grow in the design industry.
At Hunar Online, you will get access to detailed video lessons and can learn from anywhere. You will get 24/7 faculty support and a chance to learn from the experts of the industry. You can also watch our trial classes and get a glimpse of our courses. You can start learning your favourite course by downloading the app.
So, what are you waiting for? Join Hunar Online Courses and do what you always wanted to do.