Fashion designing has become very popular in India in recent times and the youngsters are opting for this career field. Do you also want to become a fashion designer? Do you want to step into the world of glamour and create new looks to inspire others? Then a fashion designing course is perfect for you.
As a fashion designer you will have to take care of many things at one time. You need to be full of creativity and great new ideas so that you have something unique to present every time.
Who is a fashion designer?
A fashion designer is someone who brings the idea in his head to life. He is the person who is responsible for bringing new fashion trends into existence. Apart from being creative there are several skills and qualities a fashion designer must possess in order to succeed in the fast changing environment. The technology is developing at a fast pace and it has a considerable impact on the fashion industry as well. Designers are now able to merge technology with fashion and create astounding collections. Therefore, if you are an aspiring fashion designer you must keep up with the latest trends and also have a few qualities that will make you irreplaceable.
Let's have a look at the skills and qualities that an aspiring fashion designer must have.
1.Good Business Sense
A fashion designer must have a good business sense and they must know how to price their products so that they can stay in the competition and also make a considerable amount of profit from their work. A successful designer must have excellent business skills and should know how to market their collection in a way that can attract a number of visitors.
2.Understanding the Fashion Trends
Fashion trends keep on changing according to the lifestyle of people. A successful fashion designer must have an eye on the changing fashion trends and must be able to adapt to these changes. He/ She must be updated on the latest trends of the world and be able to design their own unique ideas. Having a clear understanding of the changing trends can help you keep up the expectations of your customers.
3.Good Communication Skills
Having good communication skills is important in every job role. As a fashion designer you are surrounded by many people and communicating your thoughts clearly to them in order to get your task done is one of the most important skills a designer must have. Oral and written communication skill: both are mandatory for a fashion designer.
Image Source- Leverage Edu
4.Proper Fabric Knowledge
A fashion designer is surrounded by different types of fabric all the time and his work revolves around fabrics as well. He must have proper knowledge of fabrics so that he can produce quality products. Without proper knowledge you cannot create a good outfit. Having the right knowledge helps you identify and select the right kind of material that helps you create the right kind of product. Also a designer must take care about the comfort of the wearer and then finalise the fabric material.
5.Creative Mind
Creativity is the basic skill that is very important for a fashion designer. It helps you develop and create new products and come up with new and innovative ideas. It also creates a good name in the market which increases your demand. So if you want to become a fashion designer, analyse yourself thoroughly and then take the next step forward.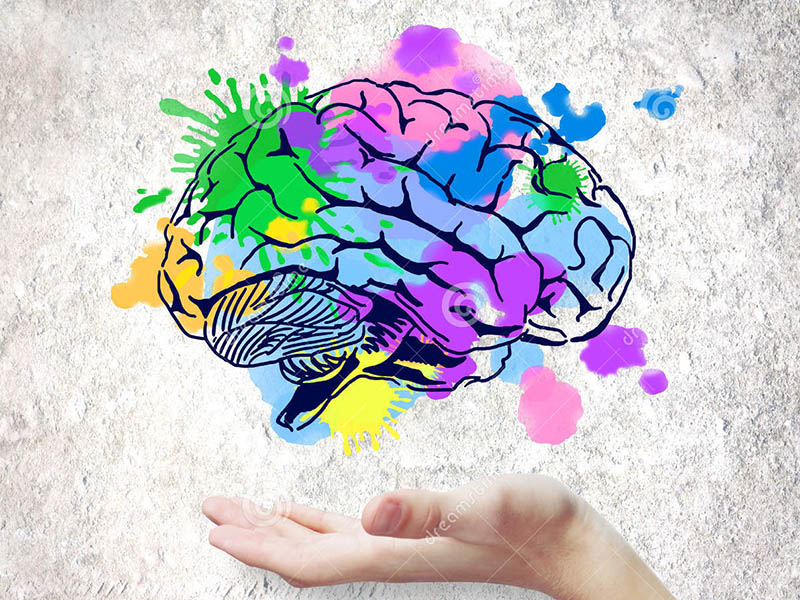 Image Source- Dreamstime.com
You can also learn fashion designing courses with Hunar Online and become a fashion designer. Learn your course with the help of easy video lessons in the language of your choice. You will get the following benefits by learning with Hunar Online:
1.Learn from the Top Celebrity Designer of Bollywood, Neeta Lulla
Sounds exciting! Right? You will be directly mentored by the 4-time national award winning designer, Neeta Lulla. She will guide you and also review your designs. Isn't it the dream of every aspiring designer to be mentored by the best fashion designer of the industry? Now make your dreams come true and start learning with Hunar Online courses. Choose your favourite course and enrol today. You can also get started by downloading our app from the play store or app store.
2.Learn in the Language of Your Choice
Are you one of those students who is more comfortable with Hindi? Here's some good news for you! Now you can learn your favourite fashion designing courses in Hindi with Hunar Online. You can watch all your video lessons in Hindi and clear all your doubts with your student guide in the language you are comfortable with. For all the non-hindi speakers, all the courses and video lessons are available in English as well.
3.Free Starter Kit
Fashion designing courses is one of those courses that requires some tools and materials to get started with. You don't have to worry about that either. Hunar Online courses will help you with everything. After enrolling in your favourite course, you will receive a starter kit that will contain all the materials required for you to start your course.
4.Start Your Own Business
If you are an aspiring fashion designer, who wants to have their own business by the end of their courses then Hunar Online will help you with that as well. It will give you all the details about how to start your business and also guide you step by step. So what are you waiting for? Now make your dreams come true and start learning with Hunar Online courses. Choose your favourite course and enrol today. You can also get started by downloading our app from the play store or app store.
Image Source- zaharasboutique.com
There are various fashion designing institutes that can help you become a successful fashion designer. You can also learn the skills to become a designer with the help of online courses. Hunar Online courses offers various creative courses through which you can fulfil your dream of becoming a fashion designer. Here you will get access to detailed video lessons and can learn from anywhere. You will get 24/7 faculty support and a chance to learn from the experts of the industry.
Also Read: How to Learn Fashion Designing Online?
So, what are you waiting for? Join Hunar Online Courses and start paving a new path to your career.