The Indian garment industry is not only a synonym of incredible grace and beauty but also ancient heritage and cultures that our history brings along. This is the reason why India is the world's sixth largest readymade garment exporter. Let's take a look at some of the oldest persisting trends in the Indian readymade garment industry!
Let's take a look at folds of the Indian readymade textile industry!
The readymade textile industry in India is an integration, widely comprehensive and deliberate functionality that includes several processes such as knitting, weaving, spinning and garment manufacture. Indian garment industry includes several things such as:
Fabric production including suiting, shirting, dress materials, hosiery, and woolen knits, etc.
Apparel production that includes the manufacture of a wide range of materials including active sportswear, formal wear, casual wear, etc.
Made up production which is associated with a wide range of towels, bedding, bath, table mats, kitchen accessories, etc.
Strengths of the Indian textile industry: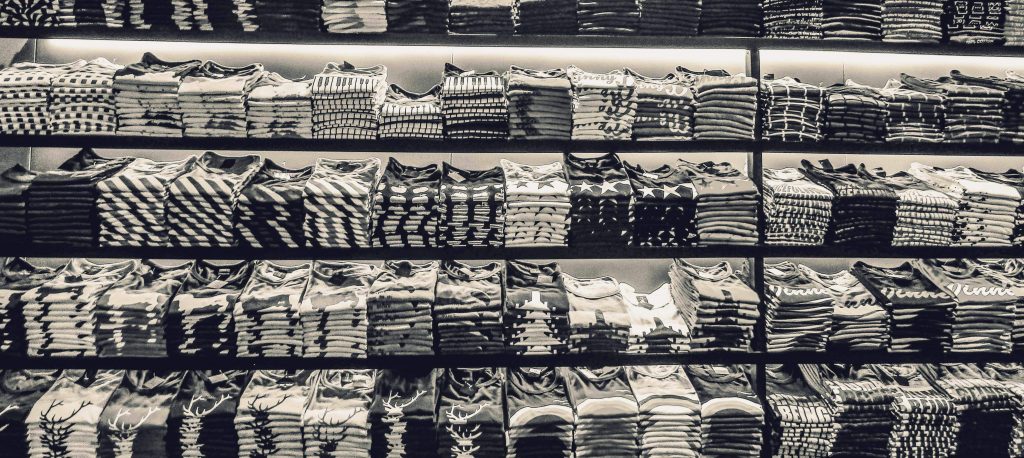 Availability of low cost and skilled manpower that provides a considerable amount of advantage to the industry.
Availability of large variety of natural fibers such as the cotton fiber. The availability of a fast-growing market for synthetic fibers is a major contributor.
India is one of the largest exporters of yarn across the entire globe.
India's readymade textile industry has large and diversified segments that provides a wide variety of products.
India is the most influential growing economy and potential domestic and international market.
Challenges and opportunities that exist in the garment industry:
There are many challenges that the Indian textile market has to face. Some of these challenges are listed below:
Indian garment market continues to be smaller than the rest of the country and continues to fight a tough competition.
Limited capacities of the market is a major setback for most of the readymade textile industries.
Inadequate logistics and strength for advertising, building or anything regarding the customer demand.
Insufficient funds to expand their supplies in the demanding markets that are seeing huge volumes of growth.
The opportunities for the growing textile market includes emerging in the retail industry. There are a lot of schemes as well as programs laid by govt as well as non-governmental organizations to enhance the growth of the textile industries as well.
Let's sum up the entire information and declare that:
Indian attires are perfect for every occasion, and you can pair them with minimal accessories. But this is not the only reason that why women have a never-ending love affair with Indian garments, the variety that is available in the Indian garment market is insane. There are so many types, colors, designs, prints and works that one can choose by their place, culture, budget, occasion or situation. There are a number of fashion designing institutes such as Hamstech which provide quality online fashion designing courses. Through these courses, the students learn to create their own Indian garments for themselves and their loved ones. With such a course, even you can do something so incredible.
Get all the Excitement through the Hamstech Online Courses APP Today. Download Now!