Fabric Painting Designs are an art of appliqueing various fabric painting designs in different ways. Do not skip this blog and read it to start your career in fashion or fashion designing. Paint your desired ideas with our fabric painting designing course. Join Hunar Online Courses to get certified by the government of India and Bollywood Top Fashion Designer Neeta Lulla.
In this blog we are talking about the DIY tutorial to create fabric painting designs. Let us see how painting is done on fabric? What are its types and what should be taken care of? Let's start painting
MODES OF FABRIC PAINTING DESIGN
First of all, we will know how many ways we can do fabric painting designs.
Fingerprinting
Block Printing
Vegetable Printing
Dry Shading
Wet Shading
Wet Printing
Warli
Madhubani
Dot and Line
Source: Pinterest
INGREDIENTS
Fabric Colour Paint
Paint Brushes
Water
Colour Mixing Bowl
Designing Fabric
Colour Palette
Dusting Cloth
STEPS TO PAINT DESIGN FABRIC
1. Slender your fabric paint
Before starting fabric painting designs, dilute it a little by mixing it with water. This will make it thinner and easier to paint later. Water should not be used much, its quantity with paint should be 1:8 only. Prepare a good solution according to the method of your paint and fabric and mix it properly.
2. Clothes to Water
Now take your fabric and soak it in water and make it wet. If you want, you can also wash the fabric lightly. Lightly wet fabric makes it easier to paint. You should keep this in mind that the water you are using must be clean and dust free, otherwise it will affect the fabric.
3. Fabric Dyeing
Before dyeing a fabric, it is important to know that each fabric is of a different type, which is why it is very important to take care of hands while dyeing it. If you want, you can also use hand gloves. Pour dyeing paint into a large vessel. Now lightly soak the fabric in it. Now slowly keep stirring it with the help of a stick. Once it gets colored, keep it aside and safe to get dry.
4. Fabric Placing
Now spread the dried fabric on a flat surface. Keep in mind that before this it is necessary to lay a sheet of paper under a fabric.
5. Start Painting
Next step in fabric painting designs is to take a soft painting brush and start applying pain to create magic with your hands. Once the paint is completely dry (at least 24 hours), it should be heat set to ensure durability and clean ability. Most fabrics can be heat set with a medium or hot iron for 3-5 minutes.
6. Washing the Fabric
Now the final step in our DIY fabric painting designs, is to wash your painted fabric cloth. Once you are done with all your painting, just keep your fabric safe and wait for at least 48 hours. Then wash your fabric and see your fabric painting designs are ready to showcase!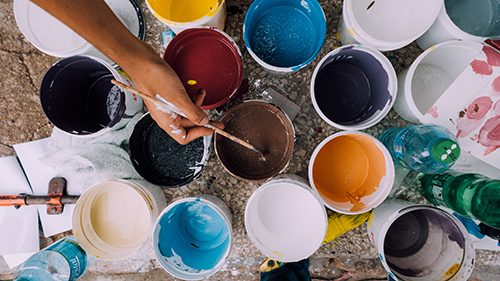 HUNAR ONLINE FABRIC DESIGNING COURSE
Hunar Online Courses presenting fabric designing course in fabric painting designs for those women who are ready to empower themselves. Online fabric designing courses are popular among fashion students, because they can spend more time in virtual classes. Also they can learn from anywhere at any time. You can save your transportation time and invest it to gain more knowledge and experience. Hunar Online Courses, offering fashion designing lessons with the best of the experts in the industry. Also they are providing 24*7 full support with guidance. Now create fabric painting designs in different styles with Hunar Online Fabric Designing Course by just sitting at your home.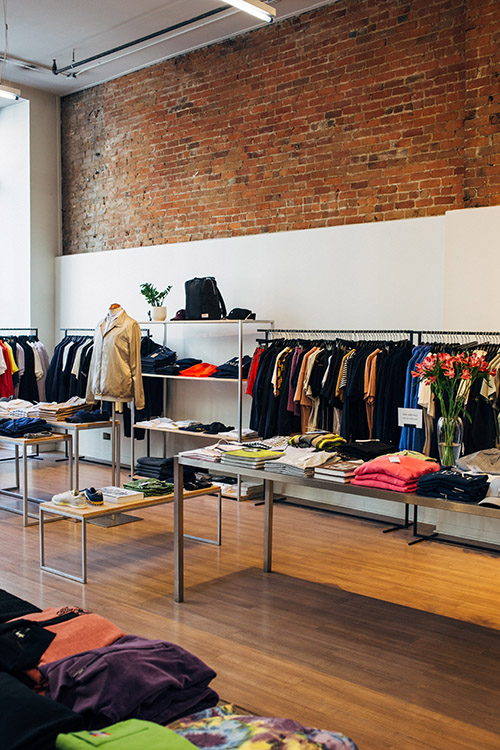 SYLLABUS OF HUNAR ONLINE FABRIC DESIGNING COURSE
Fabric Designing: Dyeing and Printing
Fabric Designing: Indian Hand Painting
Fabric Designing: Natural Dyeing
What will you get with this course?
40+ Video Lessons
Study Materials
Free Starter Kit
Course Access up to One year
Fun and Interesting Assignments
Government Certified Course Certificate
As we read about this blog, you now have an idea of fabric painting designs and its printing styles. If you have skills and want to brush it in embroidery then join us on Hunar Online Courses. Hunar Online Courses offering courses regarding Fabric Designing and Embroidery Designing. We are always ready to welcome you on our platform. Learn in your own language. Now that you know how to learn about Embroidery Designing Course at home, come and join us as soon as possible and grow in your career and life.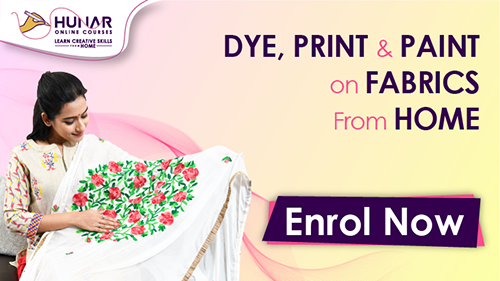 Also Read: Fabric Painting – Best Tools and Techniques
At Hunar Online, you will get access to detailed video lessons and can learn from anywhere. You will get 24/7 faculty support and a chance to learn from the experts in the industry. Also, you can watch our trial classes and get a glimpse of our courses. You can start learning your favourite course by downloading the app.
So, what are you waiting for? Join Hunar Online Courses and do what you always wanted to do.