Learn now how to make chocolate fudge with Hunar Online at your home. Turn your baking passion into a certified skill and learn its 5+ recipes for the ultimate chocolate chip cookie, dark chocolate walnut fudge and more! Our chocolate making courses are designed to give your talent a professional touch.
Method to Make Chocolate Fudge:
Hunar Course of Chocolate Making consists of two methods to make chocolates
Melting chocolate on the stovetop is the preferred method because you can observe the progress at all times. Employing a double boiler gives you maximum control over the heating process. The double saucepan provides heat through steam alone, and is usually used to cook delicate sauces or melt chocolate. Water bath puts the cooking vessel directly in touch with hot water, which is beneficial for keeping food warm or for baking desserts that contain eggs. The steam of the hardly simmering water gently melts the chocolate so that it doesn't have a chance to burn.
Place chocolate during a dry, microwave-safe bowl. Now put the bowl within the microwave and microwave in 30-second intervals. Stir the chocolate with a dry spoon or spatula in between each 30-second blast until all of the chips are nearly melted and look very glossy. Stop now therefore the chocolate does not burn. Simply place your chocolate in a microwave-safe bowl and microwave it in 30-second intervals, stirring between each interval, until the chocolate is smooth and thoroughly melted. For extra insurance, you'll microwave the chocolate at 50% power—it will just take the chocolate about twice as long to melt.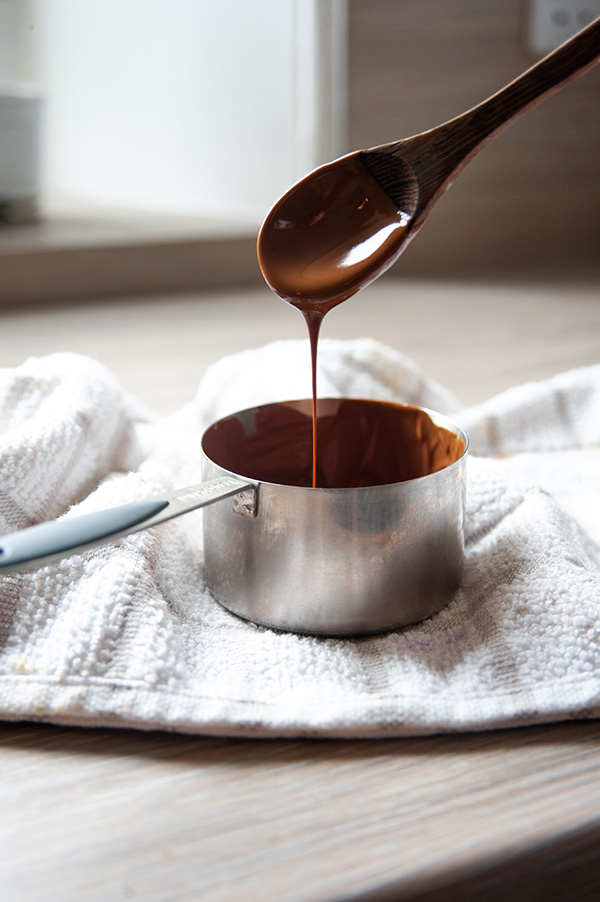 What we will Teach
Chocolate Making
Chocolate Filling
Chocolate Stirring
Extras
Chocolate Fudge– Fudge is a type of crystallised sugar confection made by boiling sugar, butter, and milk with salt and other flavourings, not necessarily chocolate. To keep fudge fresh, it is important to keep it cold. If stored properly, fudge can be kept in the refrigerator for 2-3 weeks.
Hot Chocolate– Hot chocolate is a warm and liquid form of heated chocolate. It is made with melted chocolate. Hot chocolate starts in powder form, usually a mixture of cocoa powder, sugar and , often containing powdered milk and flavours or spices and is usually made with water. Drinking or sipping chocolate is exactly what it sounds like: luxurious melted chocolate to drink.
How to Make Chocolate Fudge?
Ingredients
Milk
Butter
Icing Sugar
Chocolate or Milk Chocolate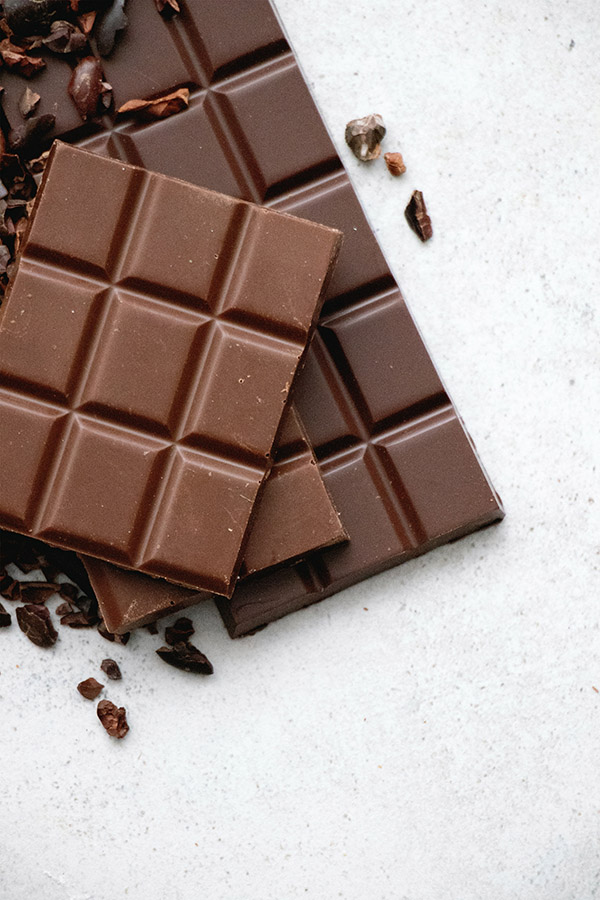 Recipe
Let's start making Chocolate Fudge in your kitchen. Here is the recipe-
Take a baking pan.
Pour one cup of condensed milk.
Add chopped chocolate and 1 teaspoon of sugar.
Take another pan or bowl.
Put it on the gas stove.
Pour it with normal water.
Take a baking mixture pan and put it in the bowl.
Let it melt on heat. Stir continuously to avoid lumps.
Add chopped dry fruits, when they melt properly.
Turn off the Gas.
Let them cool.
Take an aluminium foil or butter paper.
Cut the butter paper or aluminium paper according to the shape of the other pan.
Spread it over the pan.
Pour our fudge mixture over it.
Tap the pan once, so that mixture will shape in the pan.
Freeze it in the refrigerator.
Once it is done. Cut it in the square or whatever shape you want.
Enjoy the meal.
Presentation
Packaging and Wrapping of Chocolate – It is the final step but that matters most. Presentation on anything can increase the value by triple. So, at last, our expert will guide you on how you can beautifully present your chocolate.
This course contains
5+ Live Classes
Classes from Home
Full Study Material
Flexible Hours Class
Expert faculty for doubt sessions
Engaging Assignment and Exercise
Get a Free Starter Kit with enrolment
Easy class video in your language
Get certified with National Skills Development Council, Govt. of India
Get financial freedom and ready to run your business
And many more surprises for you
Apart from the above, there are so many learning ways to know about OnlineChocolate Making Course. We are always ready to welcome you on our platform. Learn in your own language. Now that you know how to learn about Online Chocolate Making Course at home, draw all your creativity together and add sweetness with colour of joy in your career and life.
Also Read: Why Learn Baking Courses Online?- Benefits and Scope
At Hunar Online, you will get access to detailed video lessons and can learn from anywhere. You will get 24/7 faculty support and a chance to learn from the experts in the industry. You can also watch our trial classes and get a glimpse of our courses. You can start learning your favourite course by downloading the app.
So, what are you waiting for? Join Hunar Online Courses and do what you always wanted to do.