In the midst of the current global crisis, our travelling dreams are on hold. This doesn't mean that the foodie in you also needs to stop. Satisfy your sweet tooth with delicious treats from all over the world. Learn the art of baking and make them within the safety and comfort of your home. There are several baking institutes that are teaching baking online. You can learn this interesting hobby from the comfort of your home. Also, surprise your family members with your baking skills. We have compiled a list of a few of our favourites that you can learn with our baking classes. These recipes will surely take your taste-buds on a tour of the world.
Baking is one of the most popular hobbies and a lot of people want to learn it. Majority of the people have a sweet tooth and they want to try almost anything and everything.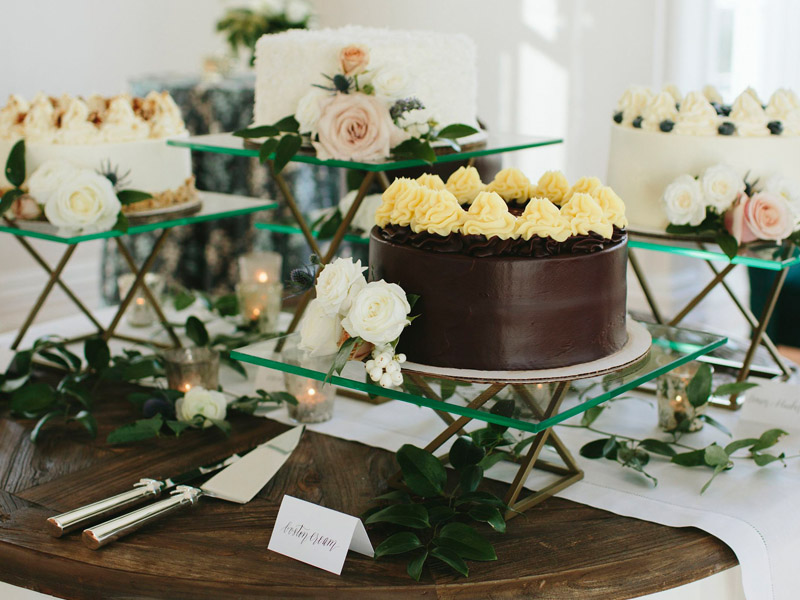 Image Source- Brides
Desserts like macarons, kunafa, tres leches cake and more seem like a dream to non-bakers. The right baking course can help you learn the art of baking!
A professional baker makes such desserts everyday and this may become a routine for them after a while. In case of home bakers, baking such desserts will make you feel posh and accomplished. You can get it right with practice and over time, even make a career out of this.
Some of the desserts we love are:
● Macarons from France
● Kunafa from the Middle East
● Baklava from Turkey
● Baked Alaska from Louisiana, USA
● Tres Leches Cake from Mexico
● Apple Pie from the U.K. & U.S.A.
These are just a few of our favourite picks to try and take a trip around the world while at home.
Let's dive deeper into the origin and significance of these desserts and what makes them so popular all over the world.
1. Macarons
Macarons originated in France and are a delicious and light dessert. This consists of a cream or jam sandwiched between two pieces of cookies that are super soft and crumble in your mouth. To make the cookies, whisk egg whites, granulated sugar and food colouring till you get a semi-thick mixture. Piping the mixture is the next step. Once they bake, add the filling and assemble. These desserts gained popularity because they come in different yummy flavours and fun colours. This masterpiece leaves everyone wanting to learn the Art of Baking!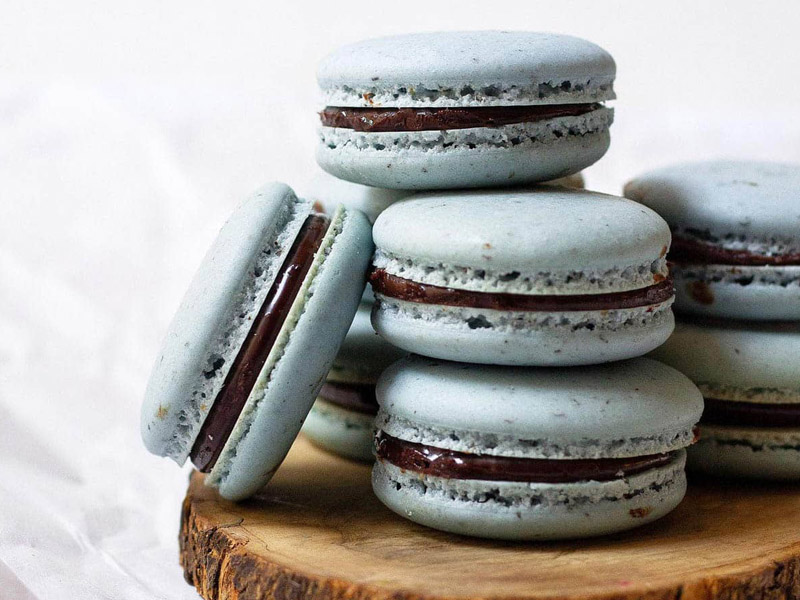 Image Source- The Baker's Almanac
2. Kunafa
Kunafa is a popular Arabian dessert that originated in the Middle East and has since made its way to places all over the world. This dessert has a shredded filo pastry or fine semolina baked and then drenched in sugar-based syrup. It has a layer of cheese in the center and comes with a variety of toppings like dry-fruits, Nutella, coconut, fresh fruits and more. It is a very filling dessert and is also pleasing to look at.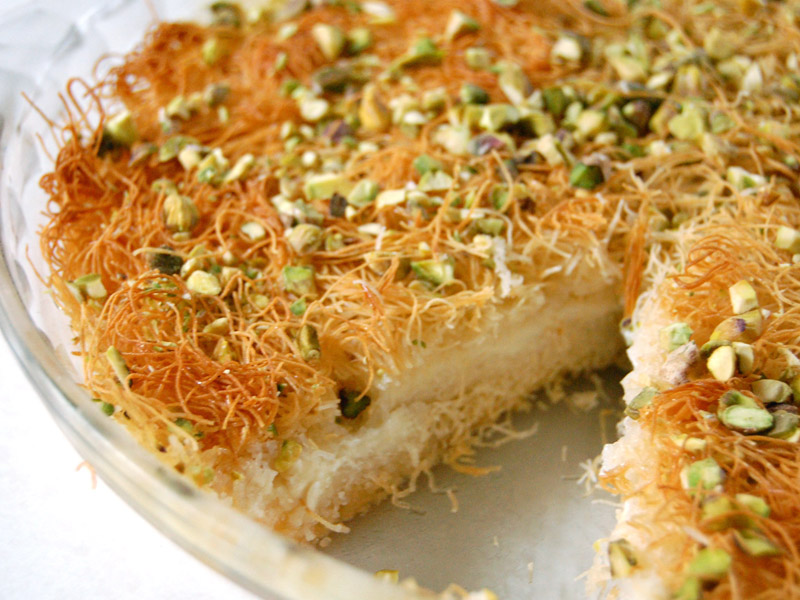 Image Source- Arab Academy
3. Apple Pie Cake
Apple Pie Cake is very common in the USA and UK. This cake is very much loved by all and can be spotted in every bakery and sweet shop. The name of this cake is confusing and it might have left you wondering whether apple pie cake is a pie or a cake? It's both! This delightful dessert can be eaten in every season and are an integral part of any occasion or party.
4. Baklava
Baklava is our favourite dessert which originated during the Ottoman Empire and is since then, a number of versions from Turkey, Greece, Lebanon, Armenia and Iran has been shared with the world. The Baklava tops our list of baked desserts from around the world because it is mouth-watering and delicious. This dessert is basically a filo pastry baked with a filling of chopped nuts, brushed with butter and sweetened with honey or sugar syrup.
5. Tres Leches Cake
This beloved Mexican dessert includes a sponge cake or butter cake base drenched in 3 different kinds of milk, evaporated milk, condensed milk and heavy cream. In Spanish, tres means three and tres leches means three kinds of milk, so the name is a literal translation. This is a very light and airy cake and you have to poke holes into the cake before pouring in the milk, so that every bite is just as moist and delicious.
Image Source- The Cupcake Confession
Are you tempted already? Has our list left you craving for these desserts? You can learn the art of baking these desserts and more by joining a baking course online like the one we offer. Hunar Online Courses is offering a baking course from which you can learn to make a variety of cakes from your home. Get a chance to learn from some of the industry's finest bakers. So get started now!
If you are a beginner and want to bake cakes at home for you and your family then you can easily learn baking with Hunar Online. The curriculum of this course is very simple and can be understood by all. Baking cakes is a fun activity and can refresh your mood at any time. If you are someone who loves baking and want to make a career in it, then here is good news for you. Hunar Online courses brings you a new baking course where you can turn your baking dreams into reality and have your own bakery. At Hunar Online, you will get access to detailed video lessons and can learn from anywhere. You will get 24/7 faculty support and a chance to learn from the experts of the industry.
So, what are you waiting for? Join Hunar Online Courses and start paving a new path to your career.