Are you looking to become a professional makeup artist? The Hunar App Makeup Course can help you get there. It is an online platform that offers comprehensive courses on makeup and beauty. This guide will tell you everything you need to know about the Hunar App Makeup Course and how it can help you take your career to the next level. The Hunar Online App Beauty and Makeup Course is an online platform that offers comprehensive courses on makeup and beauty.
The Hunar App Makeup Course provides four different courses that help teach users specific topics in the world of cosmetics, such as foundation application and eye makeup techniques. The course is designed to be active learning and provide hands-on practice with video tutorials on how to apply makeup, so it helps you learn not just what makeup to use, but how to apply it in four easy steps. The course is also designed to be interactive and help you learn more about the basics of makeup.
Makeup courses can be a great way to learn new skills and techniques for applying makeup. They can range from basic courses for beginners to advanced courses for professionals. Some makeup courses are offered online, which allows you to learn from the comfort of your own home and at your own pace. If you're interested in finding online makeup courses, you can start by searching for beauty schools or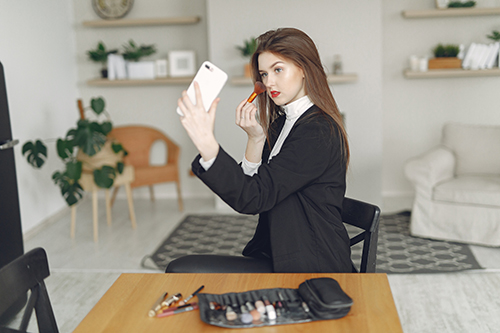 HUNAR ONLINE BEAUTY AND MAKEUP COURSES
Hunar Online App learning platform that offers makeup courses. You may also want to read reviews and compare course offerings to find the one that best fits your needs and budget. When choosing a makeup course, it's important to consider factors such as the course content, instructor credentials, and student reviews. Look for courses that cover a variety of topics, including basic makeup application, advanced techniques, and makeup for different skin types and occasions. It's also a good idea to choose a course that provides hands-on practice and feedback from instructors, as this will help you develop your skills and improve your technique. Some courses may also provide certification upon completion, which can be a valuable credential when applying for makeup artist jobs or working with clients.
Overall, taking a Hunar online makeup course can be a great way to learn new skills and improve your makeup application techniques. Just be sure to do your research and choose a course that fits your needs and goals.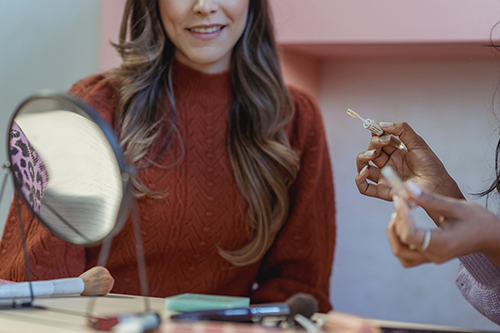 Hunar Beauty Courses
Get everything from beauty and makeup with online beauty courses. Nowadays there is a different type of makeup for every special occasion. There is bridal makeup for the bride, bridesmaid makeup for going to the wedding, separate makeup for office parties, different makeup for a professional look, etc. So many options are available in our online beauty courses. It is also important to understand which makeup will be right for which occasion. The right makeup will not only enhance your beauty but will also give a new look to your face. This is a one-of-a-kind professional beauty parlour certificate course.
In this online beauty courses, we give you 4 types of beauty course classes: –
1. Basic Professional Makeup
2. Bridal Makeup
3. Into Makeup
4. Party Makeup
Apart from the above, the Hunar Online app offers many career-oriented courses, helping learners to develop skills that are in demand in the job market. This can be especially useful for those who are looking to change careers or to develop new skills to enhance their existing careers. Overall, the Hunar Online app offers a convenient and accessible way for learners to develop new skills and knowledge in a variety of areas.
At Hunar Online, you will get access to detailed video lessons and can learn from anywhere. You will get 24/7 faculty support and a chance to learn from the experts in the industry. Also, watch our trial classes and get a glimpse of our courses. You can start learning your favourite course by downloading the app.
So, what are you waiting for? Join Hunar Online Courses and do what you always wanted to do.