A saree is an elegant Indian traditional wear, which women carry with great style & elegance. The beauty of the garment gets elevated by choosing the right fabric for your body type. Women should drape their sarees well to enhance the look of this traditional garment.
Here are some Fashion Styling tips for selecting & draping sarees based on the following body types:
Pear-Shaped Body
Women with pear-shaped body have heavier bottom. So, they must choose fabrics like chiffon and georgette, as this would help in balancing out the upper and lower part. Try to opt for seedha-pallu style of draping, as this will make your body look proportionate. Sarees in bold and bright colours, along with smaller prints and embroidery work also suits best on women with this body type.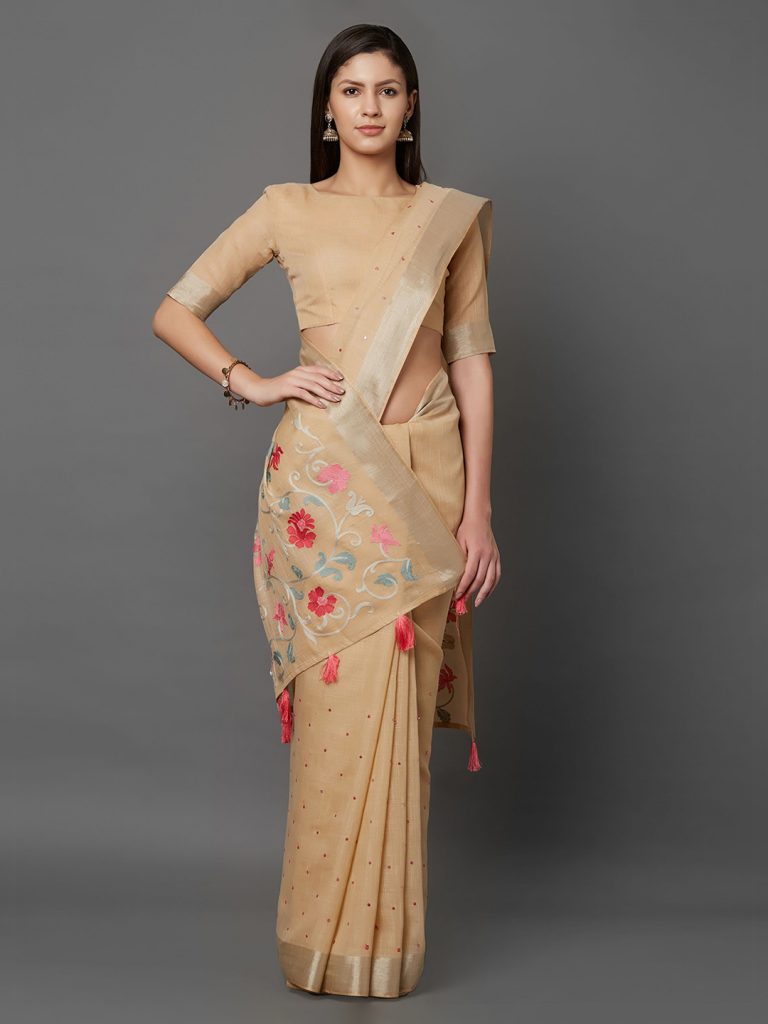 Apple-Shaped Body
If your bust and stomach is heavy then you have an apple-shaped body. Opting for sarees with beautiful embroidery work complements your body type. Try draping your saree a little higher and preferably opt for an ulta-pallu. Through Fashion Styling Courses Online, you will get to learn more about this method of styling.
Slim Figure
If you have a slim physique, pick cotton, silk and organza sarees. This will create an illusion of a fuller figure. You can also opt for sarees in lighter colours with heavy embroidery to fulfill your wish of a curvy body. Take Fashion Stylist Classes and learn more about styling outfits based on your body type.
Athletic Body Type
Women who have straight shoulder line and rib cage along with defined waist and a flat tummy can fall under the athletic frame. They should pick sarees made from cotton, silk or organza fabrics as this will create an illusion of a fuller figure. Heavy embroidery and light colours work best as they can help to highlight your curves.
Study Fashion Styling at Hunar Online Courses through our easy video tutorials and get certified from the comfort of your home. Enrol now!
Confused about where to start your Fashion Designing course? Worry Not! Hunar Online Course App is now Available to access wide range of Fashion Courses completely Online. Download the App Now!