There is nothing greater than being financially independent through our own business, especially for women. It is a dream for many women to open a boutique or start their own business from home. Nurturing it from scratch, making it successful and being known by the brand they own making it their own identity.
To do this, there are many boutique management courses in the market which can help you learn all the required skills. But there are some key factors you must know before enrolling in any of these courses. These basic principles help you learn the surface of what you are getting into.
What is a Boutique?
A boutique is a small business which deals in retail mostly. A boutique can sell clothes, fabric or jewellery and other related accessories which their market. Many boutiques have primary and secondary businesses too.
For example, if a boutique's primary business is garments and they may sell some jewellery and other accessories to increase their sale. This is because if a customer buys an outfit in some colour then they surely going to look for jewellery and accessories which would match that outfit. Many boutique owners follow this tactic which is a very smart thing to do.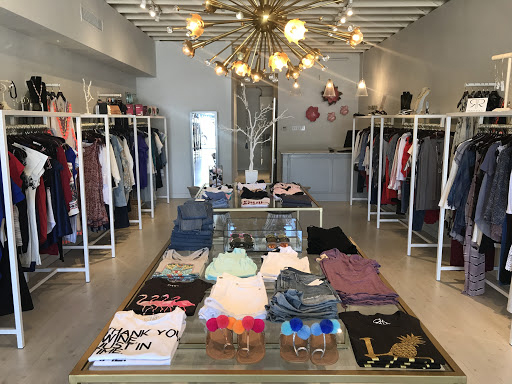 Image Source- FIG
Key Lessons You Learn by Joining a Boutique Management Course
There are many things you will learn by joining a boutique management course but few of them are most important. These few key principles lay the foundation which will help you to run your business successfully like:
Location
The location of your store is very important as it is the key to find customers. You can open a boutique on a highway with low investment but it will not get you customers. Your boutique will be unsuccessful but if you open a boutique in the market or centre of the city where there are other stores of your industry then you will surely make profits. This is why location is one of the primary principles for starting a new business.
4 P's of Marketing
The 4 P's of marketing are- Product, Price, Place and Promotion. One of the 4 Ps of marketing you already know as we discussed it above but the rest are as important as the other one. The products you want to sell at your store needs to be in-line with your customer for easy selling. The price should not be too high for a customer but also not too low which give you loss. The promotion of your store is also very important so your target audience know that you exist too.
Image Source- Mobile Cuisine
Current Trends
You are in the clothing and accessories business. It means that there will always be something new in the market and outdated at the same time. This is why you must show your customer the latest trends to build rapport for your brand. It shows that you care about customers and want only the best and latest for them.
Types of Stores
There are many types of stores and defining your own business among one of these can help your customers to remember you. There various kinds of retail stores are Department store, Specialty store, Convenience store, Discount store, Superstores and many others.
Inventory
Another basic rule of running a store is to have enough inventory. You must keep the regular items which customers ask a lot so you don't send away a customer decreasing your brand value. At the same time, you should keep in mind that your store has the right inventory. It means that you should keep the products which your customer will buy and not what you love.
E-commerce
With recent technology development, you can use many different platforms like Amazon and Flipkart to sell your products to lakhs of customers. This has become a very basic tactic lately as all you have to do is set up a seller's account online and start posting your products. This is followed by almost all small and independent boutique owners. Many business owners who don't have their physical store also sell their products this way using e-commerce websites.
Image Source- VoxyTalksy
Advertising
Another important lesson you must know to make your store a huge success is to advertise. Advertise your products as much as possible. You can use hoardings in and around your boutique's area. You can use pamphlet to let people know that you exist. You can make sure that you give amazing service for mouth-to-mouth advertisement as it does not cost and thus is the best form of advertising.
Social Media
The use of social media has increased a lot and if you own a business then you must be on social media. You can use it to run ads which are shown to your target audience. Your followers can get an update about your new stock and everything else your business is up to. You can also contact your followers easily and they can make purchases without even coming to your store. You can even use some influencer marketing as it is trending a lot and people trust the influencers they follow.
Image Source- Econsultancy
Hiring Staff
You cannot handle a store alone and that is why you need to hire people. But you cannot hire anyone and everyone You should be sure about whom you want to hire so it does not create problems. Your staff should the niche of your business. They should be willing to go the extra mile to increase sales.
There are few more principle which you can learn about running a store with our boutique management course from home. You will be mentored by 4-time national award-winning fashion designer, Neeta Lulla. You will also get certified by Govt. of India and Hunar Online after completing your boutique management course with us.