Jewellery is a part of our daily life. Not only females, but male persons also like to wear some jewellery. It increases our beauty and adds joy in our life. There are many kinds of jewellery, available everywhere. Not only gold or diamond but jewellery has its own trends in artificial markets. Here, we are sharing few tips and tricks that can help you to find a way in Handmade Jewellery Designing
How to Learn Handmade Jewellery Design at Home-Find the Jewellery Markets Trends: – The very first and most important things, which can help you to start the path in Handmade Jewellery Design is all about market trends. Here, trends refers to the variety and designing of the jewellery. Time to time trends change but metals remain the same. You need to focus on the latest design in Handmade Jewellery Design.  The market is flooded with readymade jewellery, but the demand for handmade jewellery has also remained constant. Also there is so much competition in the markets.
How to Learn Handmade Jewellery Design at Home – Boost Your Skills: – To learn something new or something additional, one should always work on their skills. It is important to brush up on your skills because there are so many competitors in the market. Below are the skills which are very important in your path of Handmade Jewellery Design.
Skills needed in Handmade Jewellery Design
Soldering– Soldering could be a process where a metal alloy, cited as solder, is heated to its temperature. The solder can then be accustomed to form a bond between two pieces of fabric.
Stone setting– Adding gems in jewellery is called stone setting. Stone setting is one in all the essential stages during making of jewellery in which gemstones are attached during a metal casting. If you have got an unfinished ring, brooch, pendant, or other item with an area to carry a gem, it's noted as a setting. The most objective of stone setting is to carry a gemstone securely to enhance the brilliance of a gemstone by showing its cut, clarity and colour.
Stone Cutting– Given shape to the gems and metal used to casting in jewellery design is known as cutting or Stone cutting.
Creativity
Drawing
Graphic Designing
Customer Service Management
And many more to learn.
How to Learn Handmade Jewellery Design at Home– Enrol with Online or Offline Course: – Perfection needs practice and Practice needs guidance. Without guidance it is quite difficult to enhance your skills and beat your competitor. In Hunar Courses, we are providing a full course regarding Handmade Jewellery Design. Here, in our online platform of Hunar Courses, you will find an option to choose in between short time courses and full time courses.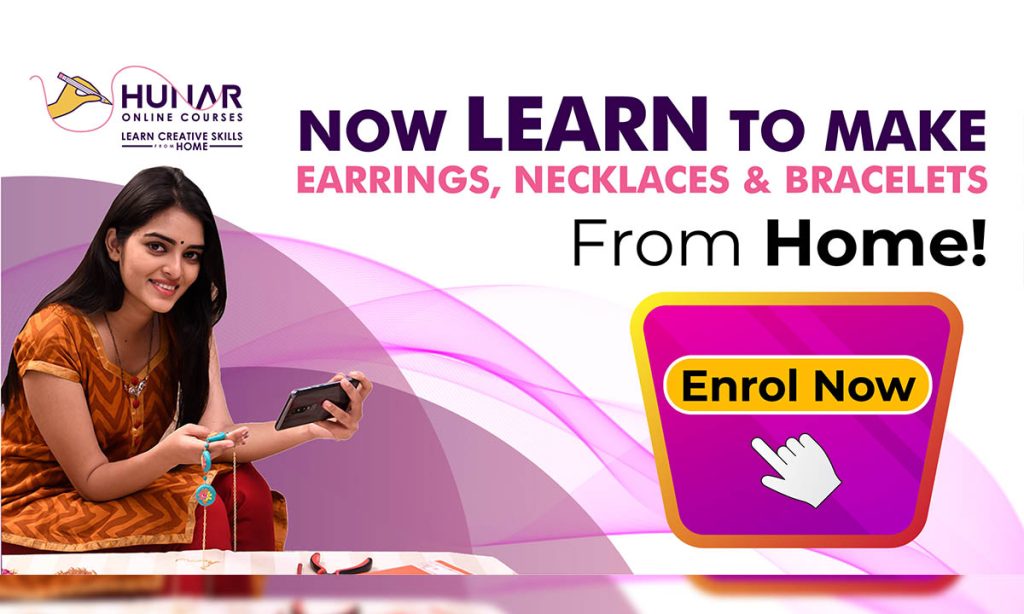 How to Learn Handmade Jewellery Design at Home – Become a Jewellery Designer: – Nowadays, Handmade Jewellery Design has a separate career.There are so many opportunities in Handmade Jewellery Design. Professional stylists get highly paid by the employer. So many big brands are hiring jewellery stylists for their brand's marketing and advertising. This can give you a highly paid employment in a reputable firm. High career needs perfection and experience. Also, you can flaunt your creativity yourself by online and offline together. You can own your Jewellery Shop or start your Handmade Jewellery Design Studio or get a job in any designing institute.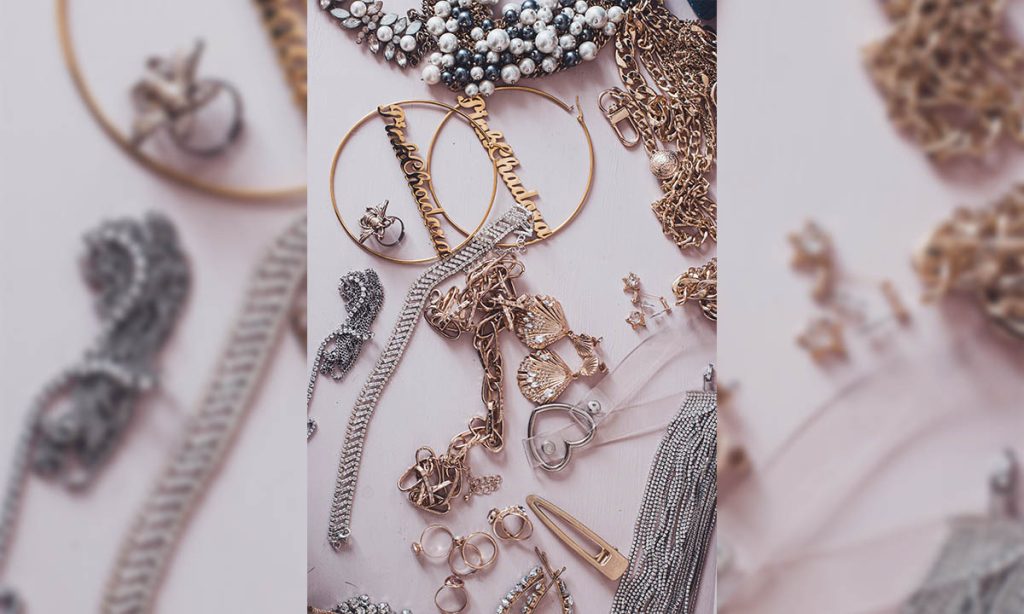 Apart from the above, there are so many ways to learn Handmade Jewellery Design at home, within a couple of months. We are always ready to welcome you on our platform. Learn in your own language. Now that you know how to learn about Handmade Jewellery Design at home, draw all your creativity together and fill your Jewellery Box out with the stones of your creativity.
Also Read: Scope of Gold Jewellery Designing in India
At Hunar Online, you will get access to detailed video lessons and can learn from anywhere. You will get 24/7 faculty support and a chance to learn from the experts in the industry. You can also watch our trial classes and get a glimpse of our courses. You can start learning your favourite course by downloading the app. So, what are you waiting for? Join Hunar Online Courses and do what you always wanted to do.