We all have a creative side and want to explore it more. However, for women, who have to take care of their families or have a job to take care of, this can be challenging. But learning fashion and other creative skills from home is now very easy. How? Just by enrolling with Hunar Online Courses. Our short courses for garment making, embroidery. fashion illustration, fabric designing and others are perfect to help you learn a new skill quickly.
The speciality about these short courses is that you get to learn a new skill in just 3 weeks. You just have to give just 20-30 minutes every day from your busy schedule and you can become an expert. This time can be your leisure time while you are relaxing or having evening tea. You can learn at your time convenience because of the online platforms which give you such amazing flexibility.
Image Source- Vibe.ng
There are many platforms which even offer multiple language mediums using which you can learn a new skill in your language. Some of the courses which you can master with Hunar Online Courses are:
1. Garment Making
We all love to design and make garments. This is why garment making is at the top of our list. If you have ever wondered about changing the design or shape of any outfit then this course is surely for you. It means that you have the creativity required to create new designs.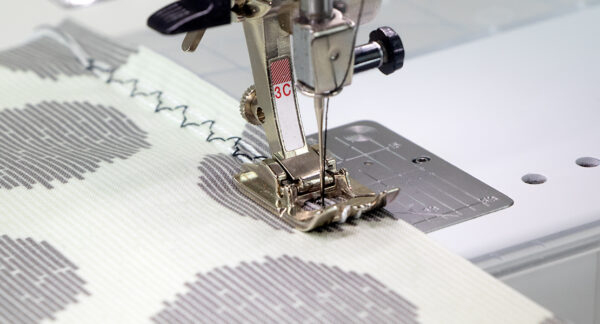 Image Source- WeAllSew
Two types of garment making skills which you can learn very easily are:
Creating saree blouses is an art because it represents you as a woman. There are so many types of saree blouses in the market today and new designs keep getting launched every other day. You can create a high-neck blouse, halter-neck blouse, backless blouse, boat-neck blouse, jacket-style blouse and many others.
You can even use your own creativity and create your own designs with the basic knowledge in saree blouse creation.
Finding the right outfit for kids can be difficult and is very expensive. Even when you find the right clothes, kids grow fast and the clothes don't fit after a period of time. So, instead of shopping constantly for kids, why not create clothes for your kids and put personalised designs in them on your own. You can create so many types of frocks, playsuits, shorts and so much more.
 2. Fashion Illustration with Hunar Online Courses
To design an outfit on your own, it is very important that you create a fashion sketch first. This will help you understand how the design can actually be constructed into an actual outfit. Every fashion designer in the world uses the same technique. They draw their design first and then create the details they want to show their design to someone else. Also, everyone is in love with Indo-western clothes and you might want to try this out.
The latest trend being followed in India is wearing Indo-western clothes. These clothes are basically a combination of Indian and western clothes like shirts & saree or kurti & jeans. But there are so many kinds of outfits you can create with Indo-western fashion illustrations like lehenga with cape, cocktail saree and more.
You can even create your designs and make them for yourself and others as you desire.
Image Source- Scroll.in
3. Embroidery
Another great and loved fashion skill which we love a lot is embroidery. The enhancement of plain clothes with just a needle and threads is so inspiring and beautiful at the same time. There is so much you can do in embroidery that you would surprise yourself too.
Image Source- The Spruce Crafts
There are two kinds of embroidery designs which you can create very easily like:
There are clothes which you want to wear but they could be a little too plain for the occasion. This is where patchwork comes in to save your heart and the garment. You can turn so many plain outfits into designer ones like kurti, tunics, tops, jeans and much more so easily.
Another loved embroidery design technique is Indian stitching as we all love our traditional designs which we have seen while growing up. Indian embroidery techniques include Kantha, Kasuti, Phulkari, Kutch, Banjara and Kashida. These are some of the most common Indian stitches used all over the country.
4. Fabric Designing with Hunar Online Courses
Designing of fabric is one of the most underrated parts as it gives the basic design to your garment. If there was no fabric designing then we would have only bold, plain and single-colours. Fabric designing made our clothes more beautiful through its variety of designs and patterns that we love and many times get confused as there are so many types of designs for the same type of garment.
Image Source- Jessica Smith Creates
Here are two different types of textile design techniques which can help you design fabric easily.
From the tribal areas of India, comes a very special type of fabric designing called Indian handpainting. There are many different types of handpainting like Madhubani, Warli, Kalamkari and many others. You can use these techniques and create many varieties in clothes and bags, which have become very popular lately.
The creation of clothes using natural colours has always been very popular in India. This is because of the basic fact that colours used have no chemicals in them and thus, the body won't be harmed. The use of natural dyeing has increased in recent times as there were many allergies and infections due to chemically induced garments.
You can learn all of these and more from the comfort of your home with us. Join the short courses by Hunar Online Courses and become a pro. You will be mentored by 4-time national award-winning Fashion Designer- Neeta Lulla and also get certified by the Govt. of India.