Hunar Online Courses was established in 2018 with the sole purpose of providing a unique and convenient learning platform for Indian women. The creative courses by Hunar are designed to reskill Indian women, thereby enabling them to start their own businesses and earn recognition as well as financial independence.
Our mission is to impart vibrant, comprehensive and innovative learning to our students enabling them to become fashion designers, fashion illustrators, entrepreneurs, jewellery designers, etc. with strong cultural values and to provide an ideal teaching environment and ambience to develop their skills to meet the challenges of the global world.
What Makes Hunar Online Courses Distinct from Other Online Courses?
Hunar Online Courses pioneered the concept of holistic development of students, particularly the female section of the society, getting them out of their traditional belief of involving themselves only in the household chores to an all-around development of their skills. It stems from the concept of "Keep your feet warm, back straight and a cool head".
The warmth is of the faculty members of Hunar Online Courses, who foster knowledge, acknowledge students and are available 24/7 to provide guidance and clear the doubts of the students.
The backbone is the management who provides pathways for students long after their studies through training programs.
The cool head is the leadership of Nistha Yogesh, the CEO of Hunar Online Courses whose relentless efforts have made the platform reach newer pinnacles every moment.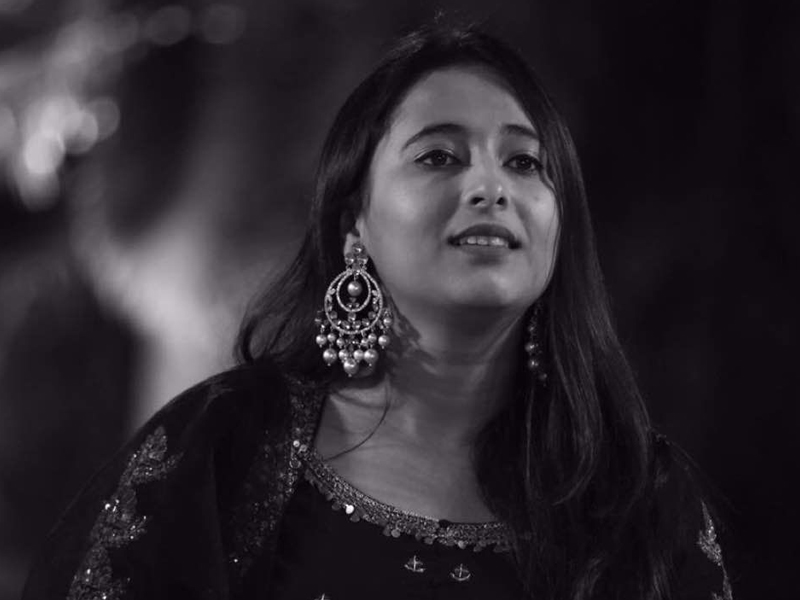 source: feedc
Women who Earned Recognition with Hunar Online
1) Manju Pillalamarri
Manju, a 36-year-old homemaker and mother to two kids, felt it was now time for her to pursue further education too. She enrolled herself in Hunar Online Boutique Management course and then became a part of the "My Boutique" Programme which supported her in creating her own collections and selling them online.
She now works independently taking orders both online and offline and is planning to set up a store very soon.
2) Dr Namrata M
Namrata, apart from being a dentist, is also a mother of two kids which made it rather impossible for her to join a college for fashion design. She stumbled upon Hunar Online Courses, which gave her the luxury to learn the courses from the comfort of her home, at her own pace and in the language of her choice. After finishing courses with Hunar Online, she established her own business and created a brand named 'ethnic closet'. She now promotes and sells most of her collections through Instagram and other social media platforms.
3) Sandhya Datla
Though being married to a farmer from Andhra Pradesh, Sandhya did not want to get into farming, as was expected of her. Instead, she enrolled herself on a garment making course with Hunar Online and initially, started stitching for her friends and family. Later, she designed a collection using Ikat fabric which received favourable reviews from her existing clients. This gave her the impetus to expand her product line. She now owns a successful business that deals in Ikat fabric and also creates apparel.
4) Rutuja Ravalu Patil
Our Fashion Illustration student, Rutuja Ravalu Patil, who is 21 years of age, works for a nursing department in Pune while belonging to a small village in Kolhapur, Maharashtra. One day while scrolling through Instagram, she came to know about Hunar Online Courses. What struck her the most was the in-depth course study and easy fee payment options including payment through EMI. She always had a great passion for fashion illustration and sketching. Motivated by her dream to become a fashion designer, she challenged herself to complete the course in a record 10 days. While working as a nurse, the family of one of her patients provided her with assistance both morally and financially to make her achieve her goals. Rutuja is quite delighted to have received this learning opportunity by joining the Hunar App because of which she was easily able to manage her work and master a new skill at the same time. She has registered for 3 more courses with Hunar Online. Her dedication to her dreams is truly commendable. Now just like her, you can too!
5) Aradhana Mishra
Aradhana has always had a liking for garment making, Indian hand painting and fashion illustration. Her interest was boosted when she came to learn about Hunar Online Courses through YouTube. She immediately got herself enrolled in her favourite course. She never looked back again after joining the course and she now owns an identity of her own. Aradhana's painting captured the attention of the audience at the Manikarnika Art Gallery Exhibition and she was rewarded for her efforts. She feels quite indebted to all the faculty members of Hunar Online. Aradhana is currently busy participating in competitions all across the country and receiving the fame that she rightly deserves.
Our biggest challenge is to help our potential students overcome inertia to re-skill. Most of our students and a majority of our team members are Indian homemakers (some students and professionals), hailing from Tier 2 and Tier 3 cities of India. While they have a deep desire to be independent and gain recognition, they have their fears of learning online. Through our success stories, women of all ages were motivated and inspired to believe in themselves and turn their dreams into reality.
We Have Gems in our Bag for You As:
source: appag
• Get mentored by 4-time national award-winning designer, Neeta Lulla.
• Get certified by NSDC -recognised by the Govt. of India.
• We have an alumni portfolio of over 30,000 students.
• Dedicated team of highly qualified and experienced faculty members.
• Attend webinars and workshops conducted by top professionals like Neeta Lulla and more.
Benefits of Learning with Us
• Learn anytime, anywhere
• Watch Easy Video Classes
• Learn from 30+ Creative Courses (including Garment Making, Fashion Designing, Jewellery Designing, Bag Making, Cake Baking, etc.)
• Get Your Free Starter Kit Delivered at Your Doorstep
• Learn in Your Language
• Get Additional Study Material
• Participate in Live Digital Fashion Shows
• Get Support to Start Your Own Business