In this day and age, the amazing and talented Shilpa Shetty Kundra needs no introduction. She is a talented Indian actress, successful entrepreneur and a powerful businesswoman. She is also a fitness enthusiast. We often see her fashion updates on her social media channels. She's constantly sharing her outfits, makeup, glamour, new projects and more. Along with all this, she is known for her fashion sense and looks. With her talents and skills, she is getting more and more love from her fans and her fan base continues to grow. Hunar Online Courses is delighted to have Shilpa Shetty Kundra as our brand ambassador and investor. We applaud her for guiding and mentoring our students and teams. She is always in the spotlight and is known for her style, looks and charm. Now, she is a part of our mission to empower millions of Indian women and help them become financially independent.
Source: Style Bistro
Why did Shilpa Shetty join Hunar Online Courses?
Hunar Online Courses is very excited to welcome Shilpa Shetty Kundra as their Brand Ambassador. Here are the different reasons which will tell you why Shilpa Shetty Kundra is ready to start a new journey with Hunar Online Courses.
A Platform for Women Empowerment
Hunar Online Platform believes in equality and it is always open for all. Even today, there are many women who never get the chance to make their dreams come true. They have potential, they want to move forward in life, they want to start their own business, but there is no one to support them. The Hunar app is one such place where a woman learns and improves her skills. We will not only give them the opportunity to move forward, but also prepare them to achieve their goals and successes. We are always trying our best to help. Hunar Platform is always ready to support women in the society when it comes to education and integrity. Not just education, Hunar Online supports their students for maintaining their future in every possible way. We are always guiding our students with special faculty at our webinars and masterclasses.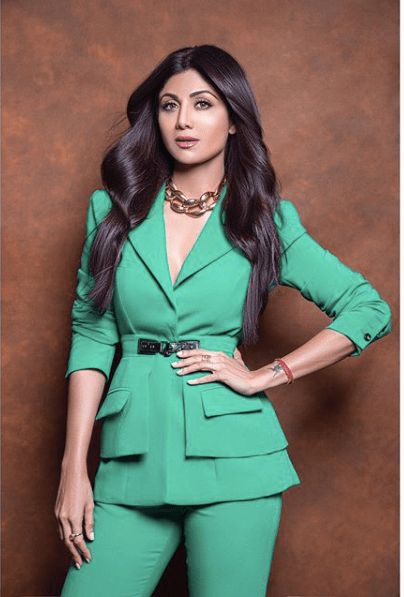 Source: Pinterest
A Unique Online Skills Development Platform
A unique digital institute which gives women an online education platform where they all can learn skill development courses like fashion designing, baking, makeup or much more. Their faculty and executives and always ready to backing up their students with 24*7 expert help.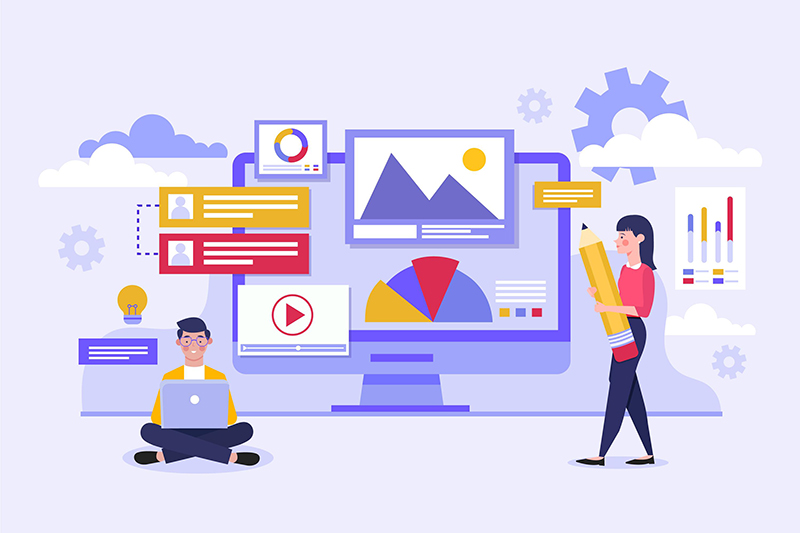 A Digital Fashion Platform
Today many fashion colleges and institutes have opened in the country, but not many of them can offer all the benefits that an online platform can. Hunar Online Courses is a platform that gives knowledge of each and every element of fashion designing. A unique platform specially designed for women. Also we have the best faculty for fashion illustration and design. Bollywood's Top Designer Neeta Lulla is our mentor for fashion designing students and she plays a significant role in helping students achieve success. She is not just a mentor but also a guide for all future designers. Also, every year Hunar Online Platform organises a huge fashion show with our designers, which happens virtually. All our fashion students showcase their talents and learning skills and showcasing their talent in front of one of the best designers of the fashion industry. Students can display their art at the national platform and gain praise & appreciation from thousands of viewers.
About Hunar Online Courses
Hunar is a unique e-learning digital platform that believes in empowering women. Hunar Online Courses are very proud and delighted to have the two big Indian cinema industry's people as a member in their team. Bollywood's Top fashion designer Neeta Lulla for mentoring and guiding students regarding fashion and styling terms. And now we have Bollywood's fitness queen Shilpa Shetty Kundra as Hunar Online Courses' brand ambassador and an investor. We all are very excited to start a new journey with her. Following are the best feature of Hunar Online Courses, you can find here: –
50+ Courses in Fashion, Food & Beauty
Detailed Course Curriculum
Free Study Material
Learn Anytime, from Anywhere
Classes by Expert Faculty
One-on-One Doubt Clearing Sessions
Live Classes with Industry Experts
Choose Your Language of Learning
Government Recognizes Courses
Support in Starting a Business
Showcase Your Skill on a National Platform
Mentored by Bollywood's Top Fashion Designer Neeta Lulla.
Now Shilpa Shetty is ready to take a new step with us. Hunar is a platform that is always ready to welcome you and help you get closer to your dreams. Now that you know how to learn at Hunar Appat home, draw all your creativity together and fill your life out with the skills of your creativity.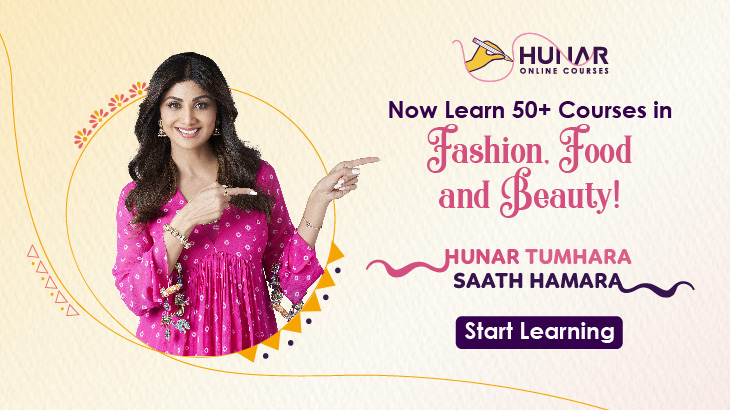 At Hunar Online, you will get access to detailed video lessons and can learn from anywhere. You will get 24/7 faculty support and a chance to learn from the experts in the industry. Also, you can watch our trial classes and get a glimpse of our courses. You can start learning your favourite course by downloading the app.
So, what are you waiting for? Join Hunar Online Courses and do what you always wanted to do.