Jewellery Design Course Online is the new way of learning that you can learn with the comfort of your home. Create different styles and trends with all your creativity and sell them on your desired platform. Hunar Online Courses are offering Jewellery Designing Course Online to fulfil your dream by just sitting at your home. For this you do not need to go anywhere, just focus on yourself and start. Hunar Courses get certified with the Government of India and Bollywood's Top Designer Neeta Lulla. So, why wait? Register now on our portal and our experts are ready to guide you anytime you want!
REQUIREMENT AND ELIGIBILITY
First question that comes to mind is how and how someone can start a Jewellery Design Course Online? What is the qualification? How can someone be eligible for this course? How and where to start? Usually, students face so many confusions and doubts. Hunar has all the solutions to the questions you have! Here are the details-
There is no mandatory eligibility for jewellery designing courses online. Just you need to work on yourself and be ready to learn everything. You can start this course just after 12th. After joining this course, you will get to know about the requirements needed for the course. In the Hunar Online Course, our experts always provide a separate class for the stationery and necessary things.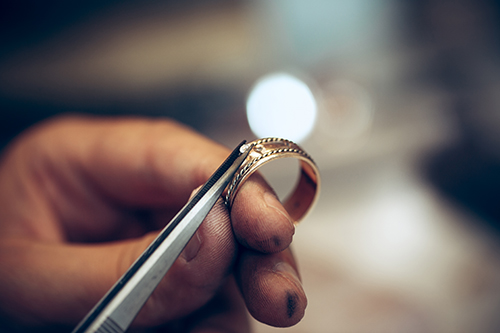 BENEFITS OF JEWELLERY DESIGNING COURSE ONLINE BY HUNAR
Live Classes
With Hunar Online Courses, you will learn by live classes with one of the best jewellery designing experts of the industry.
Design Learning
Learn to create gold, silver, beads, clay and many types of jewellery with several metals and know how to design your future in gems.
Learn in your Language
Not comfortable in English? No worries! Now learn easily and get notes in your own native language with the best faculty.
Expert Support
In Hunar, you will get all the support of our best experts and faculty. We are providing 24*7 support assistance as per your query.
Doubts Solving Sessions
For your every query and doubts, our faculty are always ready to solve your issues.
Trial Classes
Confused about the classes and syllabus? We have trial classes for each course. So, before joining we will be able to get ideas about us.
Starter Kit
Just after starting your course, students will be able to receive a starter kit, in which they will get all the basic requirements to start any jewellery designing course online.
Assignments
With each and every lesson, our experts provide fun, interesting and amazing assignments for our student's practice, learning and growth.
Certified Certifications
After completion of your jewellery designing course online, all our students will receive their course certified by Govt. of India and Bollywood's Top and Most Famous Fashion Designer Neeta Lulla.
Classroom at your doorstep
Now learn with your comfort and ease by just sitting on your sofa or bed. We will also provide master classes, webinars and all by online only.
Get Support for your business
With Hunar Courses, students will receive support and guidance for their career and for starting their own business.
Showcase Your Skills
A very interesting and amazing news for all of our students, that is they will get a chance to showcase their talents and skills at the National Platform, provided by Hunar Online Courses.
HUNAR ONLINE JEWELLERY DESIGNING COURSE
Hunar Online Courses offering online jewellery designing courses. In which our best expert faculties are guiding Hunar's students in each and every nuance. Here is the list of the courses and Syllabus that you will learn after joining us. Let's have a look –
Beads and Wires Jewellery Making Course
Thread and Clay Jewellery Making Course
Gold Jewellery Making Course
Rose Gold and Diamond Jewellery Making Course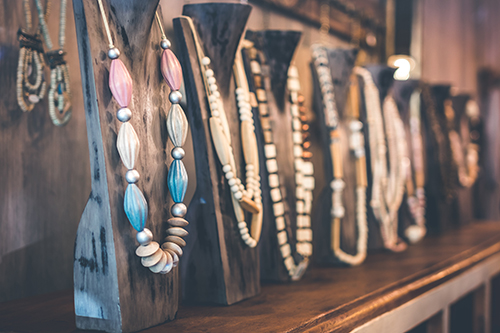 Join Hunar Online Courses to know more about jewellery designing and business. We are presenting a Jewellery Designing Course for all of you. We are always ready to welcome you on our platform. Learn in your own language. Now that you know how to learn about jewellery business ideas in India at home, draw all your creativity together and fill your Jewellery Box out with the stones of your creativity.
Also Read: Scope of Gold Jewellery Designing in India
At Hunar Online, you will get access to detailed video lessons and can learn from anywhere. You will get 24/7 faculty support and a chance to learn from the experts in the industry. Also, you can watch our trial classes and get a glimpse of our courses. You can start learning your favourite course by downloading the app.
So, what are you waiting for? Join Hunar Online Courses and do what you always wanted to do.