How to Learn Fashion Designing at Home? All the magical designs that carved your life form the answer to this question. So, keep designing something breath-taking and deep from the eye of an artist.
How Can I Learn Fashion Designing at Home: Develop your skills
To learn fashion designing and become a successful fashion designer, you need to have a wide array of skills, including drawing, an understanding of colour and texture, an ability to visualise concepts in three-dimension form, and the mechanical skills involved in sewing and cutting process for all types of fabrics.
source: craftsy.com
To get started, you need to have excellent sewing tuition if you haven't already learned this skill well. Perform well throughout your career by being able to sew difficult fabrics under challenging situations. Since it's a skill that doesn't come easily to many people, you need to work really hard at it.
You should have a basic understanding of how fabrics move, breathe, drape or react when worn, etc. It is absolutely essential that you have an in-depth knowledge of fabric and that you use it properly at the time of designing. Also, make sure that you know where to source materials from.
To learn fashion designing, you also need to learn from existing designers, who they are, their backgrounds, their signature style, what learning they undertook, where they studied, etc. This knowledge is quite essential as this will help you be a better designer yourself, as you can borrow and build on the ideas of the designers of the past.
Put in your efforts to learn how to create storyboards and product ranges. Always find some time to research trends and take inspiration from social media, comparative shopping and trade shows.
You need to start developing these skills at a young age and devote hours to perfecting your craft. In case you are planning a career in fashion, give a little bit every day as that will make you gain a deep understanding of the world of fashion. If you try to do it all at once, you might end up getting discouraged.
How Can I Learn Fashion Designing at Home: Decide the field of your principal interest
To become a professional fashion designer, you may need to start at the bottom while having some goals in mind as to the type of design you want to undertake lifelong. What fashion are you most interested in- ready-to-wear, haute couture, fitness gear, the mass market or eco wear? Each type has its own advantages and disadvantages that you'll need to explore before making your final decision. You also need to decide on a few sub-set areas for your fashion design. Don't overextend yourself as it's better to perfect your fashion designing within one area and then experiment after getting into the industry. You can choose from the following examples:
Women's daywear or evening wear
Men's daywear or evening wear
Teenage wear
Kid's Wear
Sportswear or leisurewear
Knitwear
Outdoor wear
Bridal wear
Accessories
Casual wear
Costume design for theatres, shows, movies, the advertising industry and retailers.
How Can I Learn Fashion Designing at Home:
1) Get educated about the business side of fashion
To learn fashion designing and become a successful fashion designer not only requires creativity and talent but also requires a sound knowledge of the business and marketing aspects of the world of fashion. Make sure to keep yourself updated on the happenings in the fashion industry by regularly reading trade journals.
To help you learn fashion designing, many design programs include courses in marketing. Some of these programs highlight marketing more than others, so it is quite important that you do ample research on the coursework involved in the program you choose. You can also consider doing short courses if you've already undertaken a course but missed the marketing or financial side of things.
2) Learn beyond design
Since there is an entire supply chain involved in the fashion industry, you need to understand what each individual's job is. This will help you see things from their perspective too, so that you are in a strong position to make compromises, meet demands and know where things get held up. Research what other people involved in the industry do, such as buyers, pattern cutters, merchandisers, garment and fabric technologists, sample machinists, quality controllers, graders, PR and marketing people, salespeople, retailers, fashion journalists, fashion stylists, event organisers and so forth.
3) Take time to assess your skills and personality honestly before pursuing a career in fashion design
To learn fashion designing, you need to understand that though you may love clothes, clothing is only part of the story when undertaking fashion design. You need excellent communication skills, a willingness to work hard, openness to having many different clients or bosses, a tough hide when criticised for something, an ability to cope well with stress, and an acceptance that there will be isolation on occasion depending on the fact that how you set up your design business or career and an ability to be self-disciplined.
With Hunar Online, I know how to learn fashion designing at home in Hindi.
Fashion designing is probably for you if:
You are willing to devote your life to this career, you don't mind uncertainty or insecurity too much but are willing to stand up for what you believe in, you have a clear idea about what is important in the fashion industry, and you are a good listener, you have the knowledge of the fashion industry inside out and if you live and breathe fashion.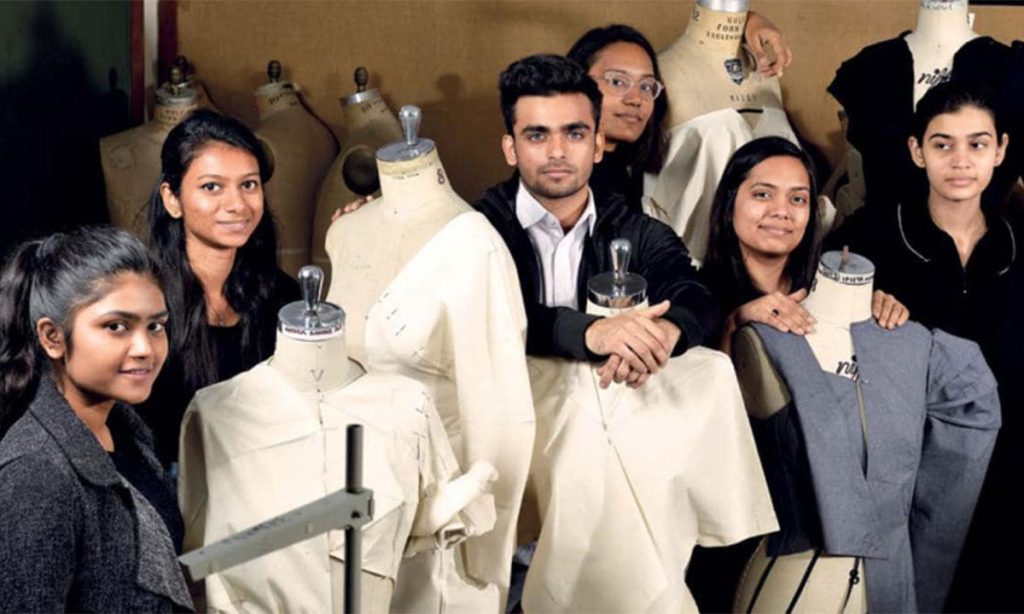 source: India Today
Fashion designing is probably not for you if you :
Have difficulty managing stress
Are afraid of uncertainty or instability
Don't want a career with too many highs or lows
Wish that other people should praise your efforts quite frequently
Require a lot of guidance
Don't like being financially unstable and if you have too many other interests in life.
Now that you know how to learn fashion designing at home, pull all your creativity together and imprint them on the pages of your design book.
Also Read: Fashion Designing and its Scope in India
At Hunar Online, you will get access to detailed video lessons and can learn from anywhere. You will get 24/7 faculty support and a chance to learn from the experts in the industry. Also, watch our trial classes and get a glimpse of our courses. You can start learning your favourite course by downloading the app.
So, what are you waiting for? Join Hunar Online Courses and do what you always wanted to do.