Hair jewellery is an elegant and a necessary ornament that not only make your hair great but also enhance your whole party look. It is not only necessary to take care of the hair, it is equally important to design it. It is necessary to learn hairdressing along with trendy hair jewellery. There are multiple types of jewellery, which is designed for your hair only. Different types of hair ornaments available for different occasions. Let's have a look on its several and beautiful types. Here in this blog you will learn about how to style your hair look with trending hair jewellery.
Source: Wedding Wire
FLORAL HAIR JEWELLERY
When all the jewellery like pendant, necklace, earrings, head band, etc. are made from different flowers and colours as well, then it is referred as Floral Jewellery. If we talk about floral hair jewellery, then it enhances your hair with multiple hair bands, floral Maang teeka or Maatha Patti, floral buns and all. Also, you can decorate your hair with various colourful flowers or garlands; like adding flowers in bun or side in braids as well.
Source: Glimour Jewellery
MATHA PATTI
Maatha Patti will happily pamper your look. Nowadays, the trend of wearing a headband or Maatha Patti is increasing. It should only be worn on the day of the engagement or the wedding day, to the wedding, that's fair. It will go very well with Anarkali or a wedding dress.
Source: South India Fashion
MAANG TEEKA
Maang Teeka is the most important jewellery for every bride. This not only accentuates the beauty of the head, but also makes the face look better. On your wedding day, don't wear a maang teeka that is too heavy or baggy. Otherwise, the appearance may be spoiled.
Source: WedMeGood
RAAKODI
For another wedding hair jewellery we have 'Raakodi'. It is a beautiful and amazing hair jewellery which is most popular in South Indian weddings. It is used to decorate bridal crowning glory. There is a pin included in this hair jewellery, that you can add in your bridal braids or any bridal bun as well.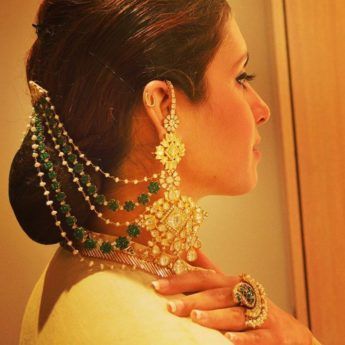 Source: Pinterest
EARRINGS WITH HAIR CHAINS
Next in this queue comes the hair-chains. It has 3 to 4 metal threads which are attached to the earrings. Mostly they are attached to the Jhumkas only. You can get caught in its tangles. This wedding hair jewellery will enhance the beauty of your earrings along with the hair.
Source: Pinterest
HAIR BUN CHAINS
In hair jewellery, hair bun pins are a little similar to Raakodi with earring chains but in a different way. Different types and sizes of hair bun pins are available online and offline as well. You can choose it as per your dress and occasions.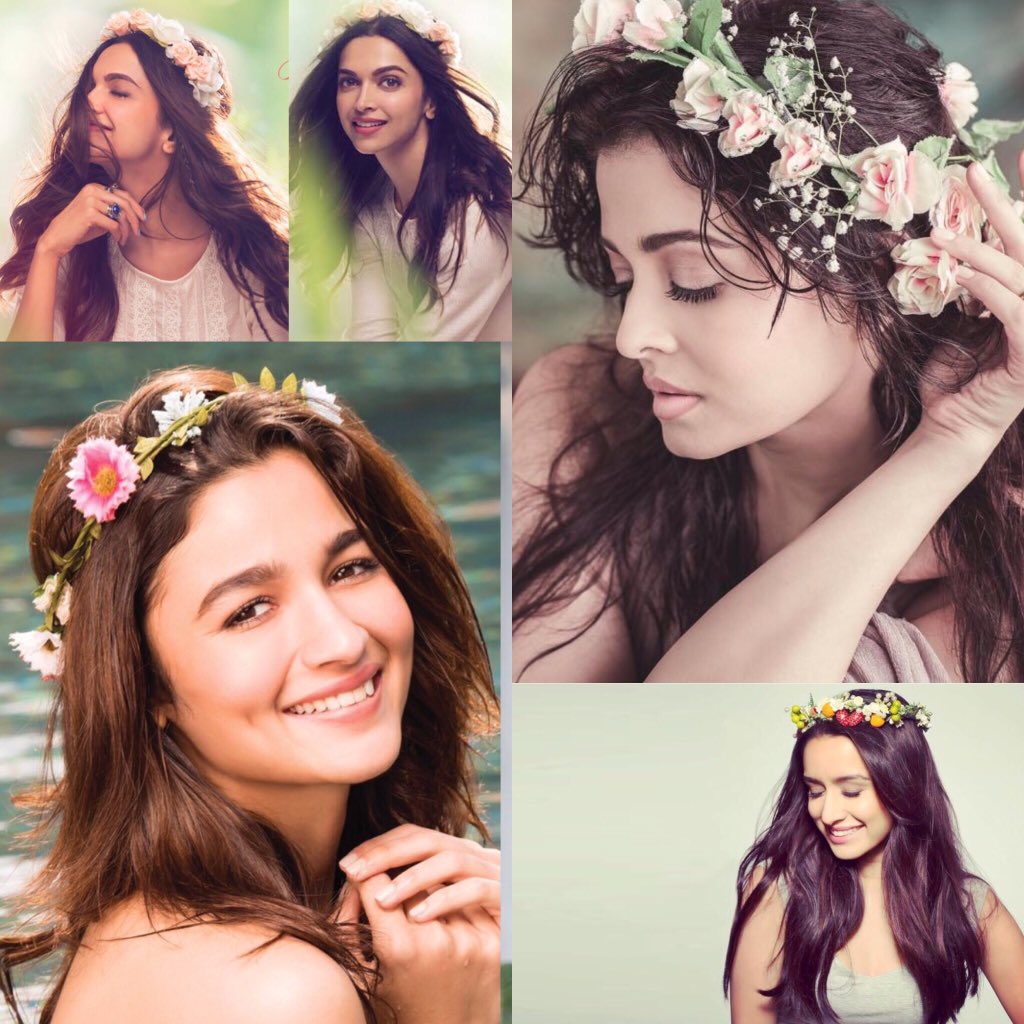 Source: Twitter
HEAD TIARA
Head Tiara is the newest or you can say comes in modern jewellery. It is a unique hair ornament with a round or sometimes oval shape. This is decorated with flowers that could be original or artificial. It can match with a modern gown, mini dress or any western party wear.
Source: Etsy
EMBELLISHED HAIR BAND
Embellished headbands are exclusive party wear hair accessories. It is a strip of cloth or curved plastic that women wear in their hair that fits snugly across the top of their heads and behind their ears. , has long hair combed back.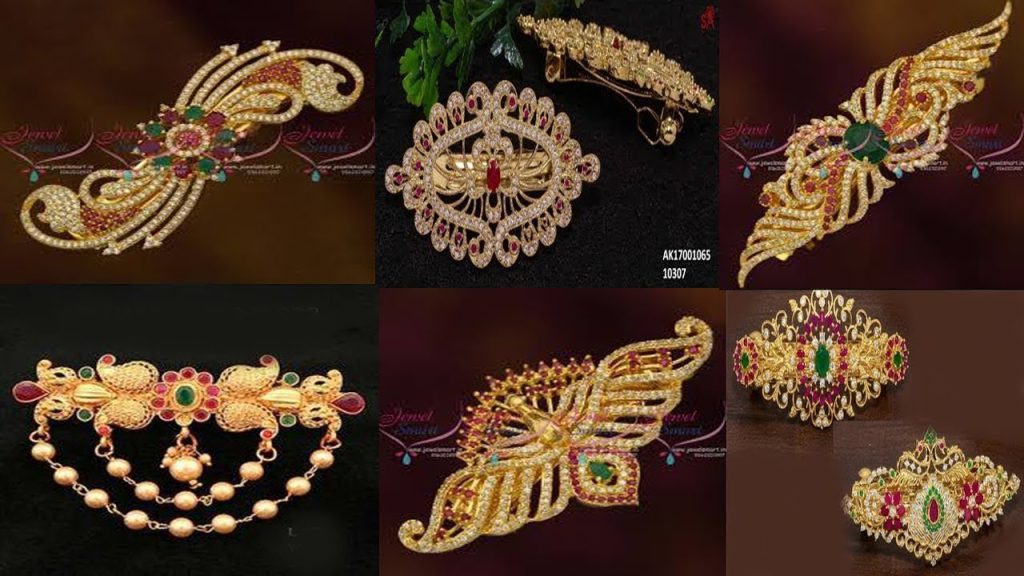 Source: YouTube
HAIR CLIPS
They are used to keep hair long past the eyes or to secure a bun, French twist, or ponytail. Clips are sometimes used to pull the front hairs back. Also known as alligator clips, clippers hold large sections of hair during styling. The long and narrow shape makes them comfortable to hold in place for long periods of time.
Source: Myntra
MISCELLANEOUS HAIR PINS
The hair pins are a long U-shaped hairpin. It is a long tool used to hold a person's hair in place. It can be used simply to tie long hair out for convenience or as part of a complex bun or updo.
Apart from the above, there are so many ways to style your look with hair jewellery. Now, I'm learning new skills just sitting at home, in a couple of months. Hunar Online Courses are always ready to welcome you on our platform. Learn in your own language. Now that you know about hair styling, start learning Beauty Courses and Fashion Styling at home, so blend all your creativity together and colour those on the canvas of your make palette.
Also Read: 14 TRENDING BRIDAL JEWELLERY THAT CAN ENHANCE YOUR BIG DAY
At Hunar Online, you will get access to detailed video lessons and can learn from anywhere. You will get 24/7 faculty support and a chance to learn from the experts in the industry. You can also watch our trial classes and get a glimpse of our courses. You can start learning your favourite course by downloading the app.
So, what are you waiting for? Join Hunar Online Courses and do what you always wanted to do.