Hunar Online Courses are giving a chance to learn and upgrade your festive style. The Hunar app allows women to be mentored, encouraged and educated. Our goal is to support and empower all women and girls to improve their skills and become independent and confident. Hunar app is made for all women who want to do something for themselves. At Hunar, we offer her 30+ courses for a better future and career development on our online platform. All our courses are certified by the Government of India. Come join us on our platform to learn and display your "Hunar" on one of the best national platforms.
TRY TRADITIONAL OUTFIT WITH HUNAR ONLINE
Be it an Indian wedding or any festival, Indian traditional dress is the first to be worn. There are many types of dresses in it. Like Anarkali suits, embroidered sarees, gherdar kurta salwar, etc. Floor length Anarkali or heavy gowns are well popular for any kind of celebration day. Try this beautiful embracing festive gown for your next festival apparel. Also, you can opt for light colour outfits. Usually people choose dark or bright colours for a night party but light shades can also give a boom! Also different types of fabric are available on the markets.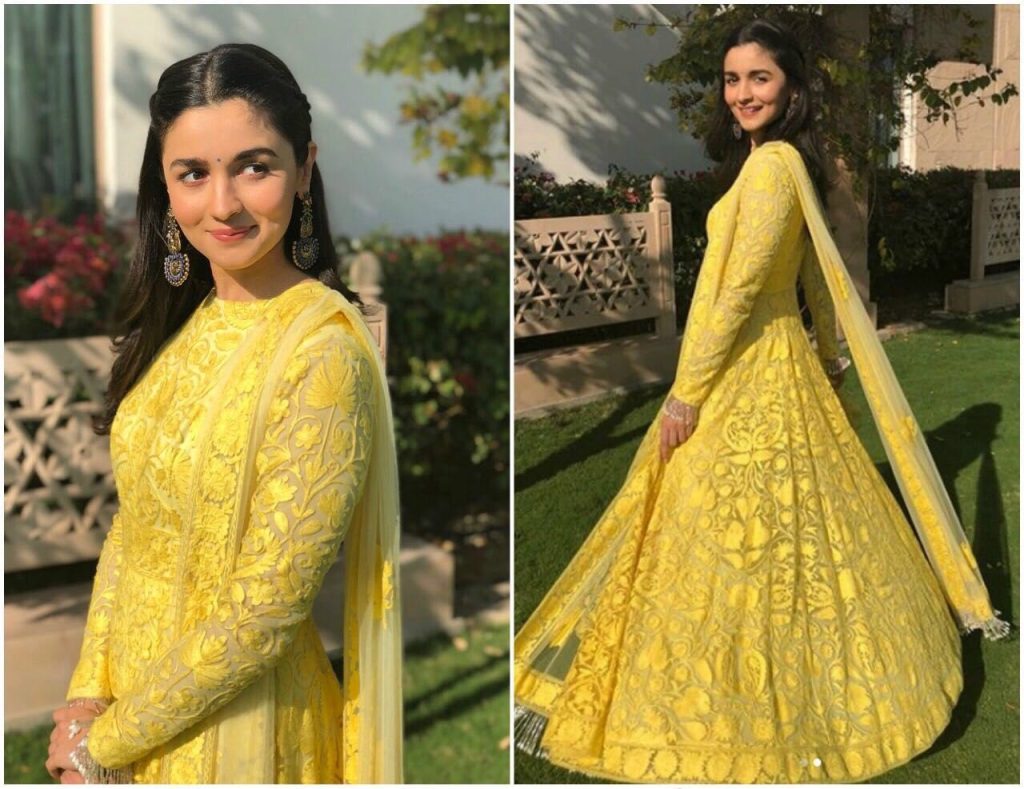 Source: Makeup Review and Beauty Blog
ILLUMINATING INDO WESTERN WEAR WITH HUNAR ONLINE
Nowadays, Indo Western style has reached the homes of common man from Bollywood. It is also very much in trend. So if you want to dress up a little differently, then there can be no better option than this steamy Indo Western look! There are various options in Indo Western style as follows-
Crop Top with Sharara
Lehenga Skirt with Designer Crop Top
Dhoti Style Pants
Indie Jackets with Strapless Gown
And much more.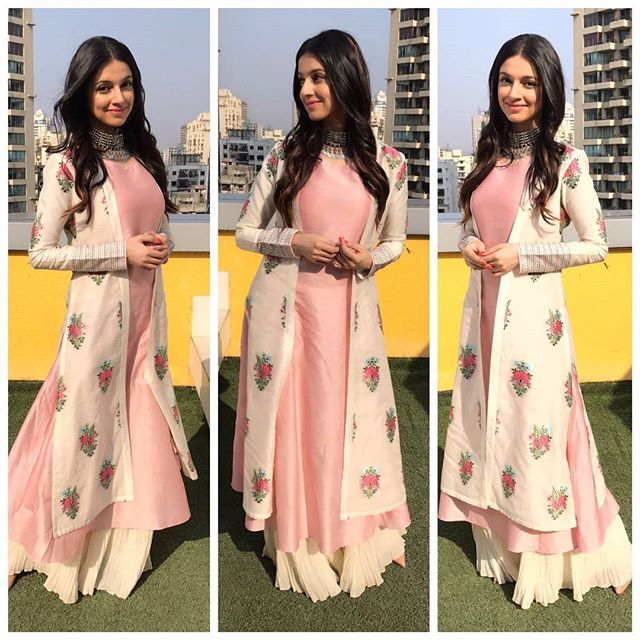 Source: Pinterest
SWAY IT WITH SHARARA
From heavy work embroidery saree to fine kurti, we had seen so many styles for festive fashion. If you talk about the trendiest festive wear in the latest design, that is going with Dazzling Sharara. If you are looking for some latest traditional fashion wear, then this blog is for you. From Sridevi Kapoor to Aishwarya Rai Bachhan, even Bollywood divas tried the sharara pants with their amazing style. Here we are sharing some fabulous sharara designs with multiple designs inspired by Bollywood Style.
Source: Her Zindagi
SHINE WITH SAREE
A saree is an Indian costume that embraces the beauty of the wearer. There are many styles and ways to wear a saree. Here we are talking about the beauty of wearing a saree with the latest fashion. The very first and most necessary thing is to know the trends. Trends redefine fashion. Fashion trends change and come back year after year but saree remains the same in festive wear. You must pay attention to this saree fashion.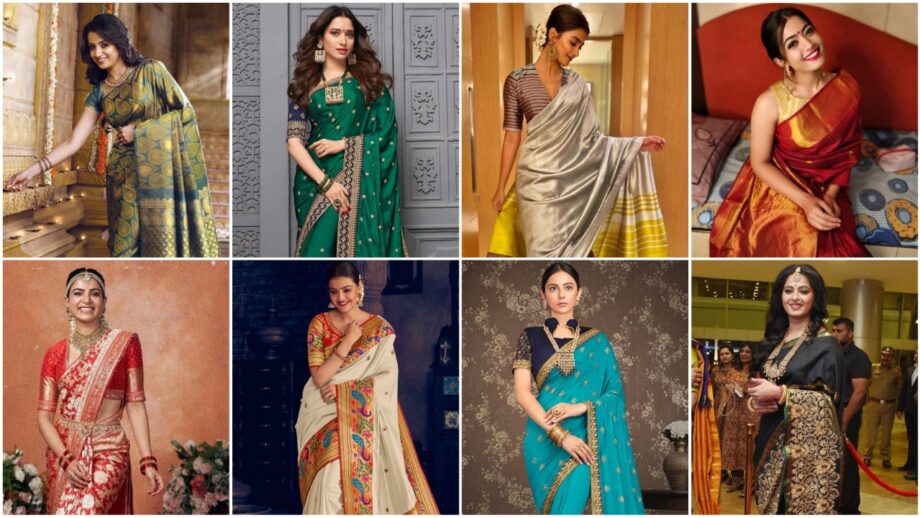 Source: IWM Buzz
GLAM WITH JEWELS
Make a stunning look for festive wear with different styles of jewellery. Festive jewellery is a type of ethnic jewellery designed with various forms of designs and metals. Usually, people like jewellery at festivals that are made of gold with various types of gemstones and precious stones embedded in them. Gemstones such as ruby, diamond, pearl, polka and more. Artificial jewellery refers to jewellery worn as a substitute for gold or other expensive jewellery. They are cheap and easy to manufacture. It looks like original jewellery. Made of cheap metal, it can be easily moulded into different shapes. Traditionally, the most common metal used to create man-made gemstones is a white metal called nickel. Also contains lead, copper, cadmium and brass.
Source: Uttarakhand Matrimonial Blog- Byoh
ATTRACTIVE ACCESSORIES
To give you an embracing look, you should keep some mind blowing accessories with Indian wear. In jewellery there is a kamarband, generally people call it Vadannam, Saree belt is similar to that. In the front you can take a nice wallet with it. It will suit your look very well! If you are wearing monochrome print, then a good footwear will be a great combination for your latest festive trends look!
So you have seen how many options you have for wearing on the festival. Apart from this, you can choose your best style by researching on the internet. If you have skills and want to brush it in fashion styling then join us on Hunar Online Courses. Hunar Online Courses offering courses regarding Fashion Styling and Fashion Illustration. We are always ready to welcome you on our platform. Learn in your own language. Now that you know how to learn about a Fashion Styling Course at home, come and join us as soon as possible and grow in your career and life.
At Hunar Online, you will get access to detailed video lessons and can learn from anywhere. You will get 24/7 faculty support and a chance to learn from the experts in the industry. Also, you can watch our trial classes and get a glimpse of our courses. You can start learning your favourite course by downloading the app.
So, what are you waiting for? Join Hunar Online Courses and do what you always wanted to do.