The Bollywood film industry is one of the largest film industries in the world with over 1000 movie releases every year. Bollywood fans can be found all across the world and not just in India. It is believed that the Bollywood film industry has the largest and the most loyal fan base when compared to any other film industry in the world. Bollywood movies are not just a means of passing time, they are a way of life. From the time it was established, Bollywood has inspired generations of people in many ways. Be it hairstyle, the way of talking or fashion styling, Bollywood has always set trends that are followed by many.
From the 1950s to now, Bollywood fashion styles have gone through many transformations. Bollywood and fashion in India go hand in hand, people always copy fashion styles that they see in movies. From draping sarees like Mumtaz in Brahmachari to wearing oversized jackets like Sonam Kapoor in Aisha, Bollywood fashion styling has never failed to leave an impression on the audience. Let us look at a few ways in which the iconic Bollywood industry changed the way we look at fashion styling:
Image Source: India Today
The Journey of Hair Styling in Bollywood
From poufs to hair dye, Bollywood hair styles have always influenced the way in which Indian women choose to style their hair. Hair styling has been an important element that stands out in Bollywood fashion style since the time of its inception.
In the first 20 years of movies that Bollywood produced, hair styles were generally heavy. Heroines were seen on screen with high poufs and heavy curls hanging down their shoulders. The 'Sadhana Cut' is a hair trend that started in the 1960s set by the fringe style haircut of Sadhana Shivadasini. The Sadhana cut is still used on the brochures of many Indian beauty parlours. During this era of Bollywood, actresses were seen wearing huge bows or bunch of flowers in their hair as a part of their look. This inspired Indian women to always wear flowers or 'gajra' in their hair.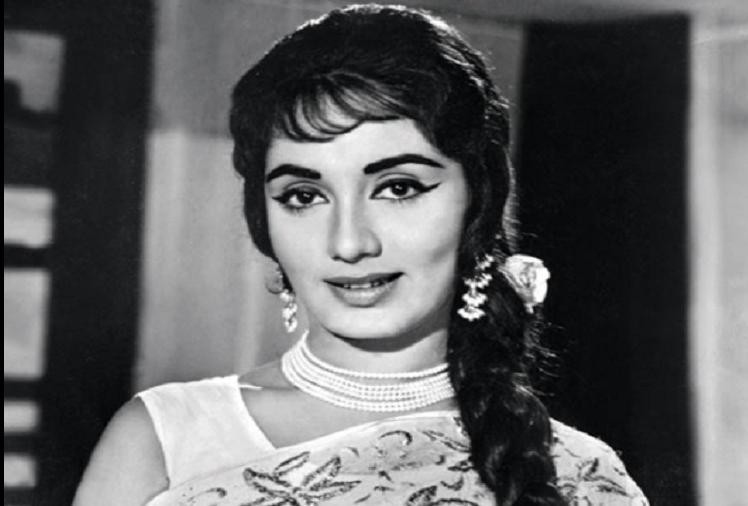 Image source: Amar Ujala
From the 2000s, Bollywood fashion style evolved to carry a more sophisticated and simpler look in terms of hair styling. Actresses were seen with straight long hair and simple layered cuts. In the recent movie Fitoor, Katrina Kaif was seen with gorgeous red hair that was quick to attract the attention of many. The current hair style trend of getting one's hair highlighted or coloured can be seen as a direct effect of how Bollywood celebs style their hair.
The Journey of Make-Up in Bollywood
In the early days, Bollywood make-up was heavy with smoky eyes and rosy red cheeks. These were the days when the cinema industry was all about the glamour and shine portrayed in the lives of movie characters. The 1960s and 1970s make-up looks of Bollywood actresses was dominated by the thick winged eyeliner. In terms of fashion styling, actresses generally wore bright and shiny costumes. The make-up was thus complementary to what these actresses were seen wearing on-screen.
Image Source: Pinterest
After the 2000s, the make-up was kept subtle and lowkey. Actresses were portrayed as having a natural look with basic contour and a subtle eyeliner. This can be seen as a result of how fashion was evolving around the world. Fashion style changed from being tacky and glittery to nude and minimal. Bollywood in the early days was not influenced by fashion trends around the world. This change happened in the early 21st century when people were getting more aware about the worldwide fashion industry and started adopting the western ways. This gradual change in people's thinking is what led Bollywood to be more realistic and less tacky.
Journey of the Bollywood Wardrobe
In terms of the clothes that actresses wore, Bollywood took a huge leap from the 1960s to the present. Anarkali style kurtas and sarees were mostly seen on screen. Sri Devi's blue saree look from Mr.India is still fresh in our minds. It reinforced the Indian saree tradition while creating the right blend of traditional and modern looks. Heavily embroidered Anarkalis and silk dresses were a prominent part of the Bollywood wardrobe back then.
Image Source: Pinterest
The bell-bottom jeans paired with short crop tops was also a look that was slowly catching up in the industry. Dimple Kapadia's fashion style from the movie Bobby was what marked a new era of western fashion in Hindi cinema.
As we progressed towards the 2000s, actresses were seen wearing more informal, western clothing. In movies other than historic epics, Bollywood showed women as they would usually dress off-screen. The styling of actresses matched the personality and attitude of their character. In Dhoom 2, for example, Aishwarya Rai was seen wearing cool clothes like a modern day thief would wear. In the movie Aishaa, Sonam Kapoor was seen wearing a variety of designer outfits throughout the movie that any fashion buff in general would wear. And lastly in the youth's favourite, Yeh Jawani Hai Deewani, Deepika Padukone was seen in a simple elegant look that most teenagers in India stick to in their daily lives.
The world of Bollywood has had a huge impact on the Indian audience since the very beginning. For all of us, the world of movies is glamorous and magical and we often compare our lives to the characters in movies. Bollywood movies are known to have always set a fashion trend that people will follow no matter what.
Image source: About Speaking Chic
Hunar online courses is a platform that offers a variety of certificate courses including fashion styling. Under the segment of fashion styling, Hunar online covers make-up, hairstyling and wardrobe design. The platform of Hunar online not only teaches you courses related to fashion but also helps you start a business of your own.
So if you're looking to start a career in the fashion industry, log on to Hunar Online Courses today.