Embroidery Patterns are all about creating fabric neat and beautiful. There are around more than 300 different types of embroidery stitches. We are describing several types of embroidery stitches here. Showcase your talent with different Embroidery Patterns and stitching methods. Read this whole blog below to know more: –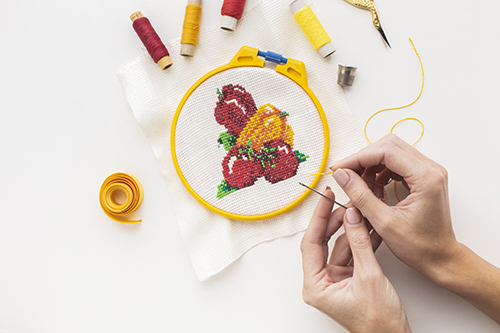 EMBROIDERY PATTERNS
FLOWER OUTLINE PATTERN
Flower Outline Pattern is a design which represents the outer area of a flower or leaves. Here we will use lazy daisy stitching to make it flawless.
Source: The Spruce Crafts
DEER EMBROIDERY PATTERN
Deer embroidery pattern is usually used to make kids wear. In these embroidery deer are made with split stitches and for flower stitching, we will use French knots and woven wheel stitching patterns. This embroidery looks like a beautiful creature with a story.
Source: Pinterest
SPRING BEE PATTERN
Spring bees are a different pattern but equal to the bird stitches. It means the style of stitching will be the same for bird pattern but for the distinct figure. Also we will use fishbone stitch to sew the wings patterns.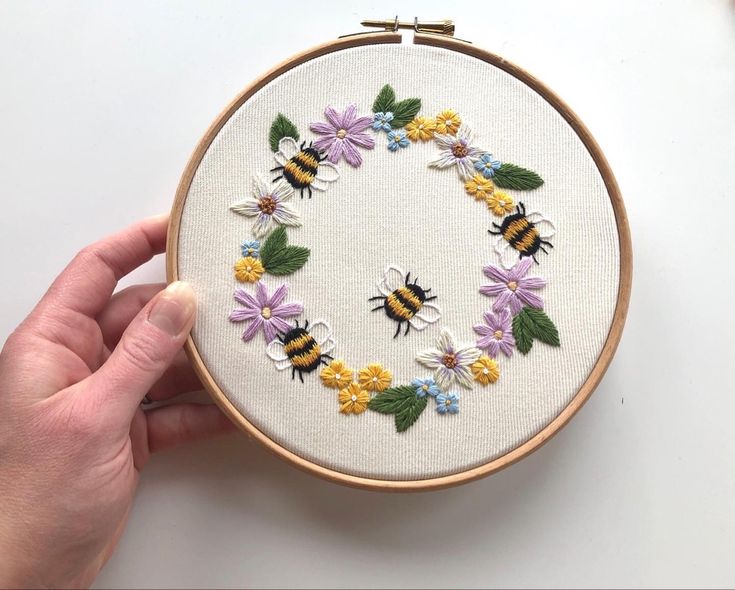 Source: Pinterest
TREE PATTERN
Tree Pattern is an embroidery stitching that represents pine or palm trees usually.
Source: Facebook
WHEEL PATTERN
Wheel Pattern is a very simple, decorative and interesting stitch. His effect resembles a spider's web, hence the name. It can be used as a decorative stitch. You can use more straight stitches, but work between 5 straight stitches. Do not forget to keep an odd or odd number of straight stitches. Usually 5 or 7 straight stitches are preferred. I didn't leave a space in the middle, but doing this has a different effect.
Source: Sarah's Hand Embroidery
BIRD PATTERN              
Bird or Fly Bird embroidery pattern is similar to fly stitching embroidery, which we already discussed in our types of embroidery blogs. You can check it later. Feather and fly stitch to be used for stitching it.
Source: Mesh Thread
FLORAL PATTERN
Satin stitch is a stitch used to fill in large petals. It is ideal for large petals of all kinds, such as roses and orchids, as well as small stitches on forget-me-nots. For flower leaves and outlines, we will use Stem Stitching. The thread is pulled in the middle of the fabric and next to the front stitch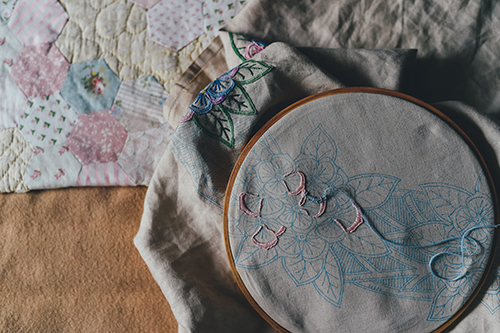 UNICORN PATTERN
We all know this is a new word and Unicorn belongs to the season, rainbow and magic. To make unicorn style embroidery patterns, you have to do feather and satin stitching. In this style we are using different and rainbow colours.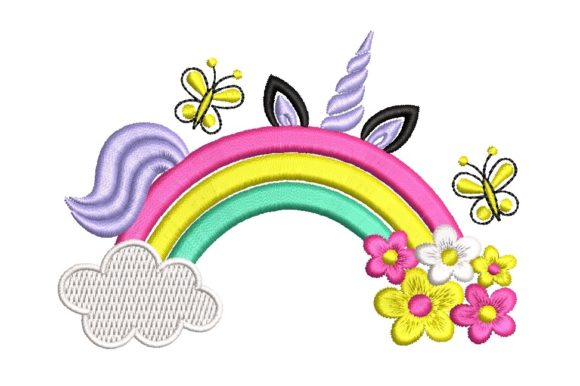 Source: Creative Fabrica
POPULAR FABRICS FOR EMBROIDERY DESIGNS
Embroidery on Jute
Jute Embroidery is very famous and beautiful. Generally, you can see this embroidery on bags, mats, doormat etc. For this embroidery stitching, we use cross stitch patterns with dark or bright colour of threads.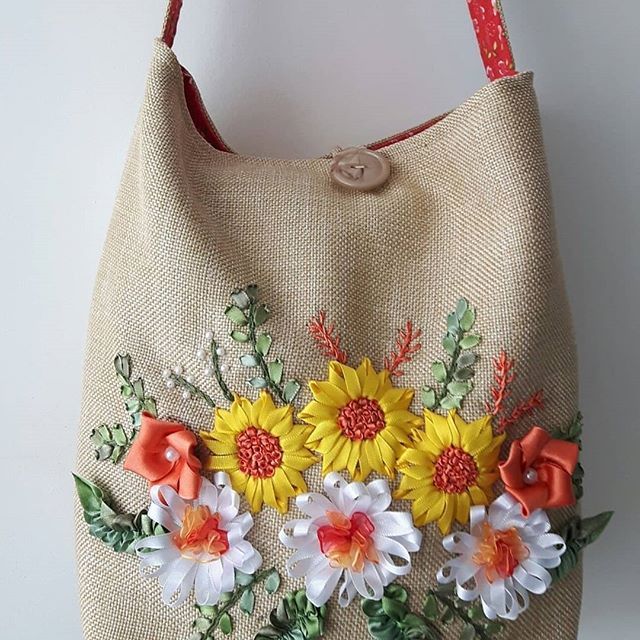 Source: Pinterest
Collar Embroidery
Collar Embroidery refers to the embroidery stitching on the collar of shirts, Kurtis or blouses. Usually, it is done on the lower side of the collar. It will embrace the top look.
Source: Pinterest
Writing Embroidery
Writing Embroidery is used to create or stitch names or greetings on the fabric. By using this embroidery you can create names or alphabets with back stitch embroidery patterns.
Source: The Sewing Collection
Woollen Embroidery
Woollen Embroidery is quite difficult but not impossible. There are some blend wools or yarns available in the markets. This embroidery is used for kids wear, sweater, woollen wear, knitting on wool and on many more patterns. Knitting on woollen yarn with normal thread also comes under woollen embroidery.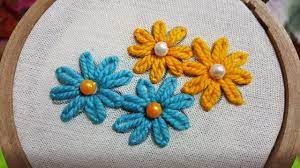 Source: My Crafts
HUNAR ONLINE COURSES FOR EMBROIDERY DESIGNING
Hunar Online Courses offering a Hand Embroidery and Fashion Designing Courses. Our Experts will teach you to block printing, batik, knotting, traditional Indian fabric painting techniques like warli, Madhubani and Kalamkari, organic dyeing with everyday items and more. Our fabric design courses will help you to improve your skills. Therefore, sign up for the course you like and start your own skill story. Now you can learn how to improve materials by painting, printing, knitting and dyeing fabrics, from the basics to the finished product.
Apart from the above, there are so many ways to learn new embroidery skills just sitting at home, in a couple of months. Hunar Online Courses offering a Hand Embroidery and Fashion Designing Courses. We are always ready to welcome you on our platform. Learn in your own language. Now that you know how to start learning fashion and embroidery skills at home, blend all your creativity together and colour those on the canvas of your stitching hoop.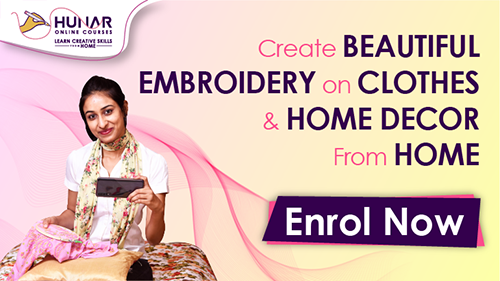 Also Read: Know the Various Types of Indian Embroidery
At Hunar Online, you will get access to detailed video lessons and can learn from anywhere. You will get 24/7 faculty support and a chance to learn from the experts in the industry. You can also watch our trial classes and get a glimpse of our courses. You can start learning your favourite course by downloading the app.
So, what are you waiting for? Join Hunar Online Courses and do what you always wanted to do.