The fashion world is very huge and full of surprises. There are various trends that come and go and then there are trends that are evergreen. Fabrics play a major role in the fashion industry. It could be said that fabric is the base of the fashion industry, without which the fashion industry is nothing. To create beautiful and record-breaking fashionable garments, you need fabric. To style an Indian, modern or even to illustrate your design, fabric is required.
Fashion designing is incomplete without fabrics and it is the core of this industry. There are a variety of fabric trends that have been breaking the ground for ages. There was an era of bold and dark colours with no prints on it and then there was a time when soft pastel colours were trending. Then the show of prints on the fabric has been running for a long time and different types of prints come and go every now and then. There are some prints that break every record of the fashion industry and stay in trend always and some prints are seasonal and they may come and go as per the taste of the people.
There are many prints that are trending in the fashion industry and loved by people in 2021. Let's have a look at them one by one:
1. Floral Prints
Flowers are evergreen and the blooming prints are loved by everyone. You can find floral prints on dresses, tops, blouses, bags, sandals and much more. The fashion trend of floral prints can not only be seen on the outfits but also on the accessories. The vibrant colours used in this print can be worn on the bright summer days and softer floral prints can be worn in the fall or spring season. This print can either be printed or embroidered on the fabric. The size of the flower can differ from fabric to fabric, but no matter the size you can always put on a floral print dress when you are in doubt about your cloth. The best styling tips for a floral print dress would be that you can easily pair bright and vibrant coloured floral printed tops with blue or black denim jeans. For accessories, minimal jewellery and shoes would do the best to complete the look.
Image Source- Pinterest
2. Fruit Stripes
Fruit stripes are just another name for bright coloured stripes that come in all shapes, sizes and directions. These are not typical stripe prints of black and white, instead they are packed with colours to make it look funky and casual. It can be found in dresses, tops, t-shirts, bags and much more. The best styling tip for this print would be to pair a fruit stripe top with neutral coloured bottom. Minimal jewellery would be the best way to style your look.
3. Checkered Print
Checkered print is among those prints that are evergreen. It has been in trend for a long time and is not going anywhere soon. Initially it would come in two colours, black and white, but with the changing fashion trend, you can find it in various colours. From vibrant to soft pastel colours, you can pair them with anything and slay the look with your style. From outfits to accessories, you can find checkered prints on everything. The best styling tip for checkered print would be to style a checkered print dress with white shoes and delicate pendant.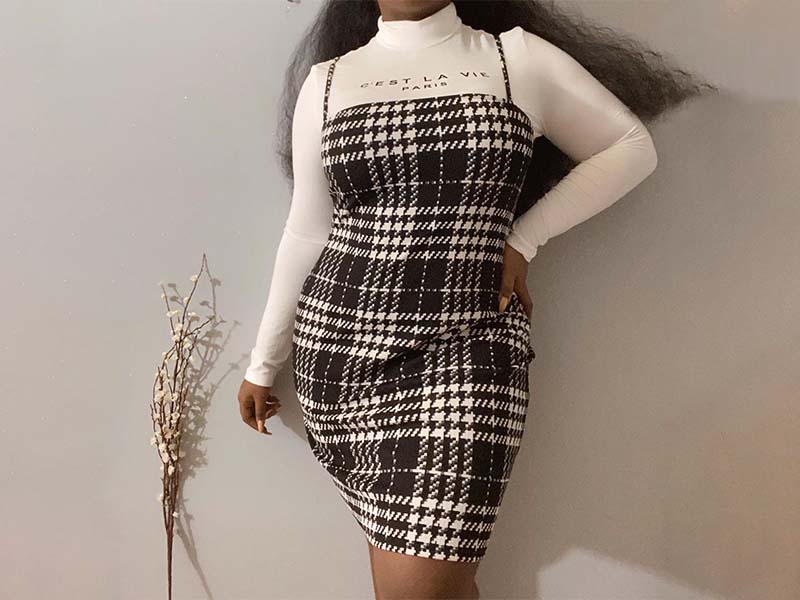 Image Source- Pinterest
4. Tie and Dye
The trend for dyes and prints has peaked in 2021. You can get pretty much everything in this print, be it a dress, tops, sweatshirt, sweatpants, shorts, bags, shoes, anything. This print has different craze in 2021 especially for the youth. This print gives a fresh look and can be combined with anything. In 2021, the tie and dye print will be made from soft pastel colours as it is the one that is loved by many people. The best thing about this print is that it goes perfectly well with different types of prints. You can pair it with stripes, floral prints, checks or anything and can slay this look with your own style. The best styling tip for tie and dye print would be no tip. You can style it the way you want and get the best look.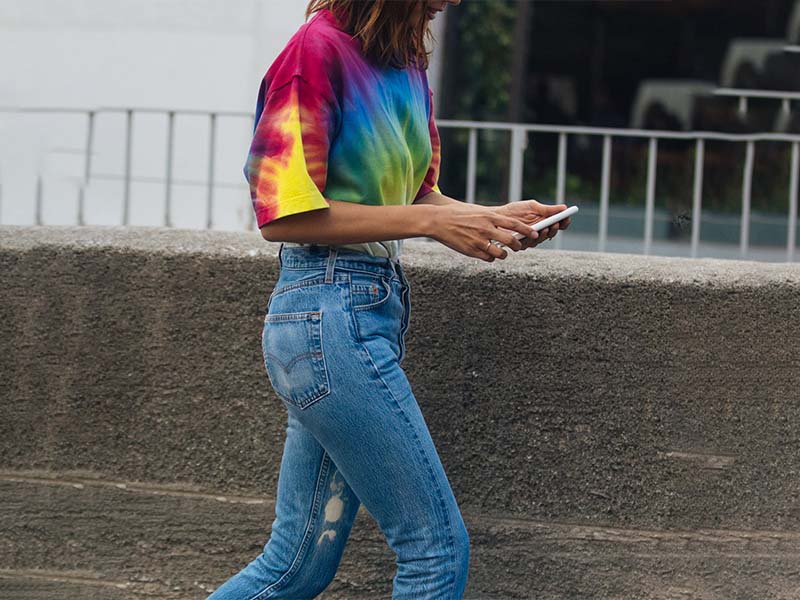 Image Source- Pinterest
Prints play a major role in giving a fabric a new look and that fabric in turn, turns out to create a ground-breaking fashion trend.
People assume that Fashion Styling is tough but that is not the case. You can easily master this skill by being consistent. Hunar Online Courses is a platform that offers an array of courses in the field of fashion designing. Hunar Online offers easy access to online Fashion Styling classes that you can take from the comfort of your homes. It also provides certificates after completing your course that is sure to help you start your own business. You can create different types of looks, hairstyles or create a whole new wardrobe as per the taste and preference of a person. For all courses, Hunar Online provides sessions with experts who are available 24/7 to clarify your doubts and help you every step of the way.
So, what are you waiting for? Sign up for a creative course with Hunar Online today.