From the early days of fashion, illustration has been used as a means of visual reference to showcase a design idea. This is very helpful for fashion designers and saves a lot of time. Before they present the final idea, they can show their sketches to the clients and make changes.
You can start your journey in this creative field by enroling in Illustration short courses. You can become an animator, fashion designer or a graphic designer after completing your course. Here are a few tips that will help you in illustrating designs, as a beginner:
Make a Lot of Patterns
Designs are very important in the world of fashion. They are capable of making simple pieces interesting and can be a focal point of an illustration. An illustrator should be able to showcase the patterns of the outfits that are going to be displayed at a fashion show or in a store. You can learn Fashion Illustration online and learn making different patterns from experienced professionals.
Focus on Accessories
There are times when the focus of a sketch is not on the dress or hair but on a specific accessory. Here, only a part of the body may be seen in the Illustration. There can be a sketch showing the complete body where the focus is mostly on the accessories. A bag, shoe or similar things are highlighted to complete the drawing.
Sketch Non-Textile Surfaces Differently
An illustrator sketches fabrics while keeping in mind all the essential details required. The non-textile surfaces should also be rendered in the same way so that the viewer understands what is being depicted. Knowledge of basic Fashion Illustration is helpful in this process as you can easily illustrate the textures of different materials with ease.
Use Your Composition to Tell a Story
The composition in your illustration, is as important as the clothing. You can have an empty white space or a complete setting as your background. Your sketch can show the figure walking down the runway or through a crowded city. Though a simple background may help the viewers understand the context of where or when a design can be worn, a busy background may remove the focus from the fashion design.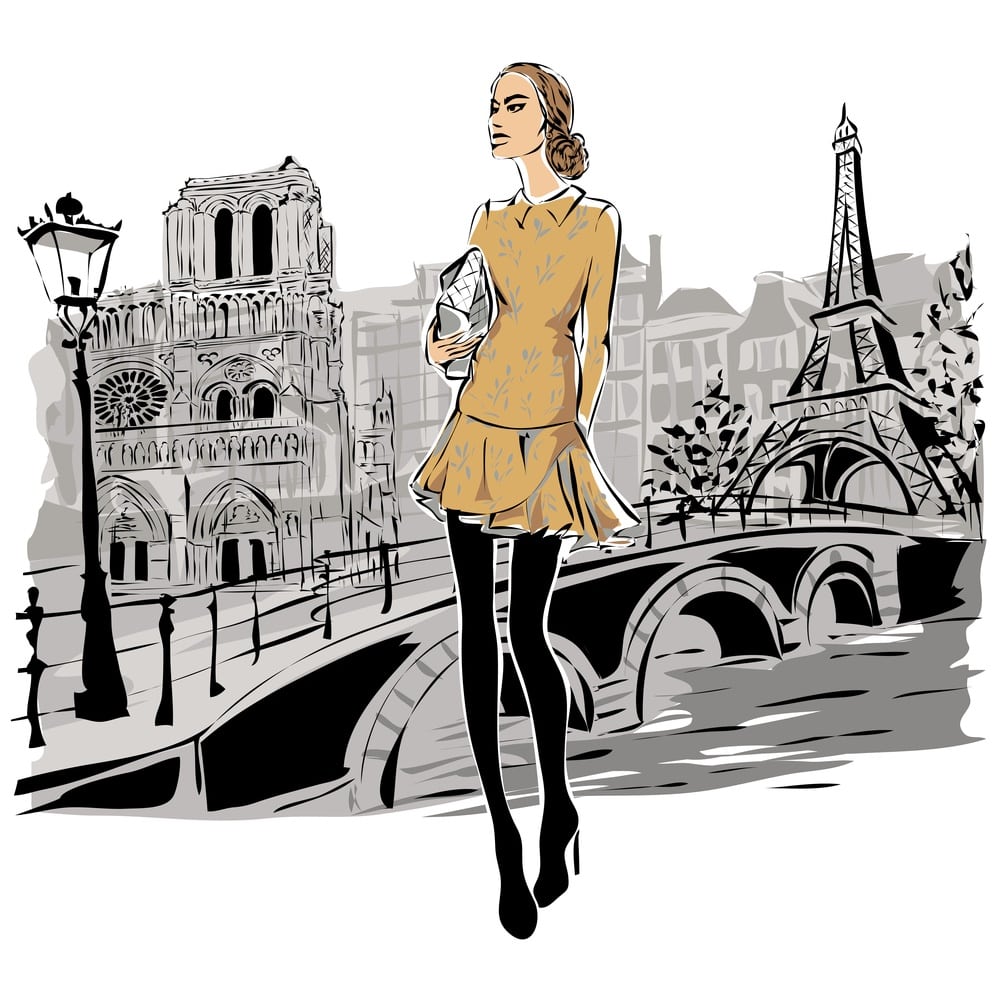 Download our app to learn Fashion Illustration at Hamstech Online Courses. Start your creative journey today and get certified by the experts.
You are just a click away from achieving your Fashion Designing Dreams. Download the Exciting Hamstech Online Courses App today!