With diverse cultures, customs and religions, India is truly a land of wonders. One of the greatest treasures of any country is their art and crafts. One such amazing craft is the Indian embroidery which is a distinct testimony of our rich cultural heritage.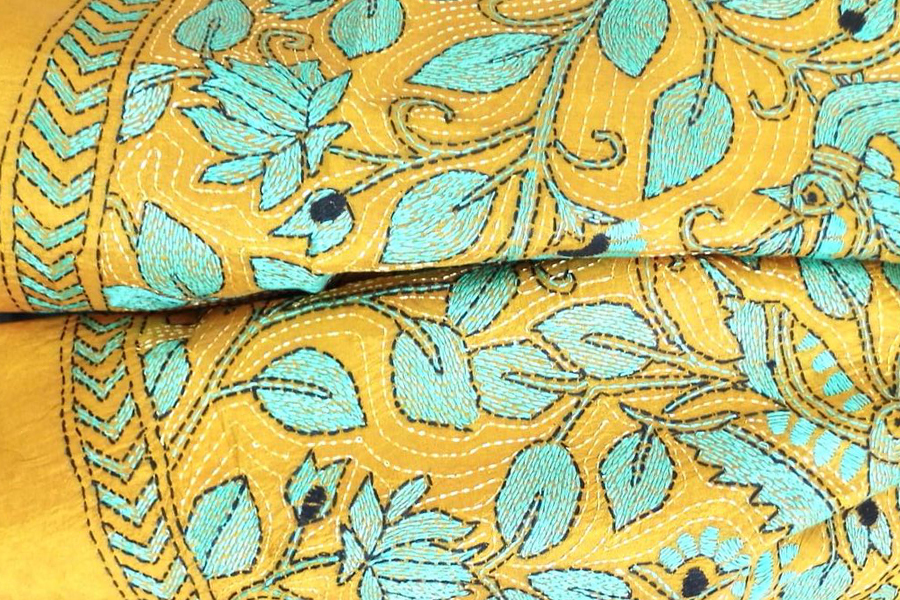 Due to the influence of several cultures, India has included a number of embroidery techniques as a part of its culture. Every culture has brought its very own style and flavour. Here is the list of some famous Indian Embroidery styles that you must know.
Chikankari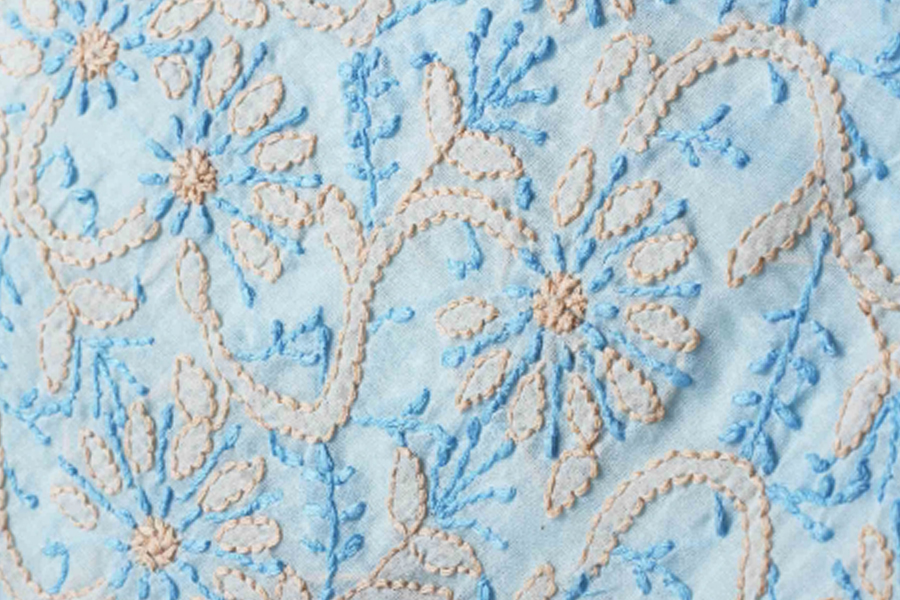 Derived from the word 'chikan', which literally translates to 'embroidery', Chikankari is a traditional embroidery style originated in Lucknow, Uttar Pradesh. It is believed to have been introduced by the Mughals. The key essence in a Chikankari-embroidered garment is the simple design that gives a subtle and classy appeal.
Kantha
Kantha is one of the traditional embroidery styles that is practiced in Orissa and West Bengal. Kantha embroidery is known for its simplicity and is usually designed by rural women. This style is done on soft dhotis and sarees with a simple running stitch along the sides.
Rajasthani Patchwork
Rajasthani embroidery is a feast to the eyes. It is usually done on cotton, velvet or silk with fine stitches. Embroidery designs of Rajasthani patchwork are mostly geometrical, floral or mythological. People of Rajasthan sew their clothes with simple yet beautiful embroidery stitches and motifs derived from nature and objects reflecting their day to day living.
Aari Embroidery
Aari embroidery is one of the most famous Kashmiri embroideries. Also known as crewel embroidery, it is a specialty of the artisans of the mountains. This type of embroidery is created in fine and concentric rings of chain stitch with long hooked needle known as crewel.
Kashidakari
Kashidakari (or Kasidakari) is a popular Indian embroidery practiced in several states like Kashmir, Bihar and Karnataka. Kashidakari is popularly referred to as Kasuti in Karnataka. This style of embroidery is mostly done on silk and wool fabrics.
Embroidery work is one of those businesses that require less investment. Being skilled in Indian embroidery stitches can help you to start your own boutique business and sell your embroidery work.
Get all the Excitement through the Hamstech Online Courses APP Today. Download Now!