Simple Jewellery suits us for every occasion. Either is metals or artificial and simple or heavy, jewellery suits best and enhances your party look. If we talk about saree then who forget about these accesorties. Let's talk about the basic and simple jewellery that you can wear with your plain or light embroidered Indian wear and embrace your beauty! Designing such pieces is not only fashionable, but it can also bring a golden future professionally. Learn how to easily create designer DIY pieces from the comfort of your own home with our online course. Learn more about jewellery design courses by joining Hunar's online courses.
RINGS/ANGOOTHI
Ring is the most popular, daily wear and simple jewellery. It is light in weight, small in size and very beautiful in appearance. You can wear it on any finger. It is available in several metals like, gold, silver, diamond, platinum etc. Always wear a ring that will be in contrast in colour matched with a saree. Or if you are thinking of wearing simple accessories with a simple look, then wear a bold ring or a ring that is a little big in size.
EAR STUDS
Stud earrings are small size, so that you can wear them anytime with any dress. You can carry it for a spare set of earring at any occasions. It can be worn easily without any problem. Often such stud earrings come with gems or pearls. You can wear it daily for an outing or your workplace as well.
SIMPLE PENDANT NECKLACE
People often put a gold chain around their neck for daily wear. Pendant chain is one of the best options in a necklace for daily wear. It is the minimalistic look for a necklace. Perfect length size for the ideal pendant is Between 23 to 26 cm. It is the best replacement for a gold chain as office wear. A neck pendant goes well with a simple yet embroidered dress.
BRACELETS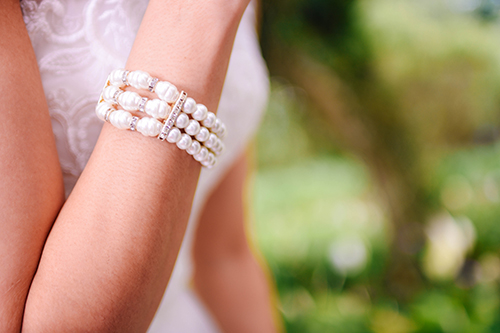 Now replace your traditional bangles with graceful hand bracelets. They are not heavy like bangles and there is no fear of breaking them. There are many types of bracelets available in the market. Most of the metal or pearl studded bracelet remains in the discussion, as it goes with any outfit.
LITTLE DANGLE EARRINGS
Dangle earrings are the best option for plain saree. You can opt for any party wearing clothes. It will complete your simple jewellery look. Pearl Dangle earrings are also in trends these days. Embrace your beauty with a variety of Dangle earrings.
BEADED NECKLACES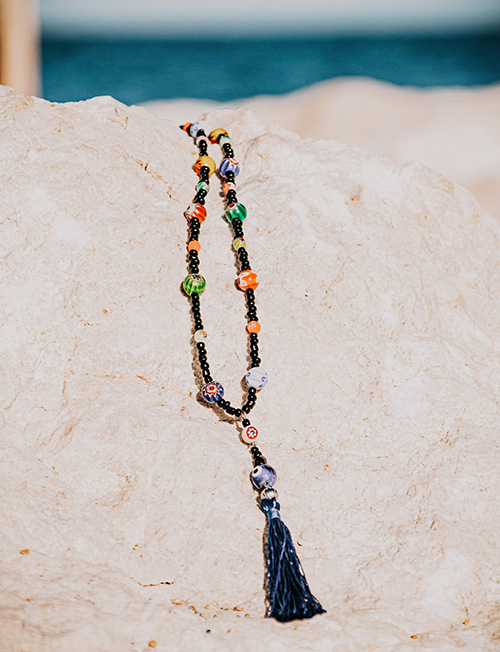 The beaded necklaces itself is a unique and very attractive piece of simple jewellery. It can be worn at any party, function. How can our neck be empty if we talk about sarees? That's why beaded necklaces can be worn well for different looks. This will not only show your simplicity and at the same time will increase the brightness of the saree.
SIMPLE NOSE PINS
Nose pins are one of the elegant and simple pieces for Indian wear. Indian women have been wearing nose rings or nose pins for centuries. It is a trademark for bridal jewellery because the Indian Bridal look is incomplete without Nose Rings. If we talk about daily wear or Indian wear you can carry small diamond studded nose pins. It will enhance your look perfectly.
ONLINE JEWELLERY DESIGNING COURSE BY HUNAR ONLINE COURSES
As we already said, Jewellery designing is not only popular for fashion, but it can also give a golden future in terms of career. Learn how to make designer DIY simple jewellery from the comfort of your own home with online courses. Join the Hunar online course to learn more about jewellery design courses or the rest of the world of accesories. We all love to wear jewellery according to our requirements. Style your everyday looks with simple jewellery and become confident with Hunar Online Courses. Register now to know more.
Learning an online course is the easiest way to acquire a skill. The best way to learn jewellery design skills is to join Hunar Online Jewellery Designing Course. You can learn to design jewellery through Hunar online courses. This course is divided into four parts-
Beads and Wires Jewellery Making Course
Threads and Clay Jewellery Making Course
Gold Jewellery Designing Course
Rose Gold and Diamond Jewellery Designing Course
If you want to start your career in Jewellery Designing and want to know what simple jewellery designing is? Then, Hunar Online Courses has brought a Jewellery Designing Course for you. Sign up now for the chance to learn from one of the best online classes in the country.
At Hunar Online, you will get access to detailed video lessons and can learn from anywhere. You will get 24/7 faculty support and a chance to learn from the experts in the industry. Also, watch our trial classes and get a glimpse of our courses. You can start learning your favourite course by downloading our app. So, what are you waiting for? Join Hunar Online Courses and do what you always wanted to do.