If you're looking for a delicious and easy-to-make dessert recipe, look no further than the classic plum cake recipe. This is an excellent recipe for those who want to make a delicious and unique cake without spending hours in the kitchen. This recipe is sure to please both your taste buds and your wallet! The best part about this recipe is that it's incredibly versatile. You can use any type of plums that you have on hand, or you can try a combination of different kinds. The possibilities are truly endless!
Gather Necessary Ingredients
Before you start baking, you'll need to gather all the necessary ingredients. For this plum cake recipe, you'll need the following:
3/4 cup butter, softened
1 cup white sugar
2 eggs
2 cups all-purpose flour
1 teaspoon baking powder
1/4 teaspoon salt
1/2 teaspoon ground cinnamon
1/2 teaspoon ground nutmeg
1/2 cup chopped plums
1/2 cup chopped walnuts
1/4 cup raisins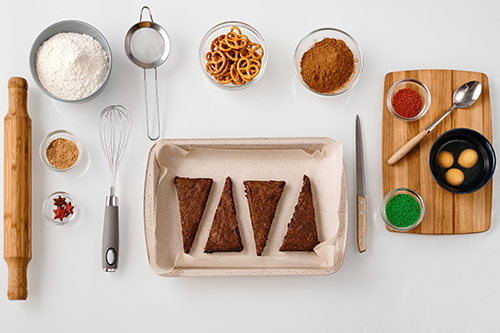 Step-by-Step Instructions
Now that you've gathered the necessary ingredients, it's time to start baking!
Mixing the Batter
Preheat your oven to 350 degrees Fahrenheit.
In a large bowl, cream together the butter and sugar until light and fluffy.
Beat in the eggs one at a time, making sure to mix well after each addition.
Mix the flour, baking powder, salt, cinnamon, and nutmeg in a separate bowl.
Gradually add the dry ingredients to the wet ingredients and mix until fully incorporated.
Gently fold in the chopped plums, walnuts, and raisins.
Baking the Cake
Grease and flour a 9-inch cake pan.
Pour the batter into the cake pan and spread it evenly.
Bake for 25-30 minutes, or until a toothpick inserted into the centre of the cake comes out clean.
Allow the cake to cool in the pan for 10 minutes before transferring it to a wire rack to cool completely.
Adding the Frosting
While the cake is cooling, prepare the frosting.
In a medium bowl, cream together 1/2 cup butter and 1/2 cup cream cheese until light and fluffy.
Gradually add 1 cup of powdered sugar, mixing until fully incorporated.
Spread the frosting over the cooled cake.
Tips for Making a Perfect Plum Cake
Making a perfect plum cake doesn't have to be hard. Here are a few tips to ensure that your cake turns out perfectly every time:
Be sure to use ripe plums for the best flavour.
If you're using frozen plums, make sure to thaw them completely before adding them to the batter.
Use room temperature ingredients for the best results.
Check the cake for doneness around the 20-minute mark.
Let the cake cool completely before frosting.
Make sure to store the cake in an airtight container.
Variations of the Recipe
This classic plum cake recipe can be adapted to suit your tastes. Here are a few ideas to get you started:
Add a teaspoon of vanilla extract to the batter for an extra boost of flavour.
Top the cake with a sprinkle of cinnamon sugar for a delicious crunch.
Substitute the plums with other seasonal fruits, such as apples or pears.
Add a few tablespoons of cocoa powder to the batter for a chocolate twist.
Top the cake with a drizzle of melted chocolate for a decadent finish.
Making the perfect plum cake recipe is easier than you think! Whether you're a beginner or an expert baker, this recipe will surely be a hit. With its unique flavour and ease of preparation, this classic recipe is sure to become a family favourite. So, what are you waiting for? Gather your ingredients and get baking!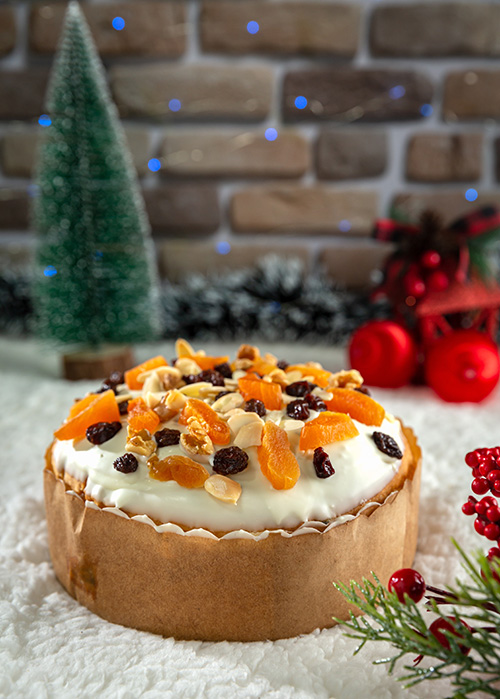 HUNAR ONLINE BAKING AND CAKE-MAKING COURSE
Hunar Online Cake-making class is a course or workshop that teaches individuals how to make cakes from scratch. The class may cover a variety of topics, such as baking techniques, decorating techniques, and recipe development. Participants typically learn through hands-on instruction, with an experienced cake maker leading the class and providing guidance and feedback. Classes may be held in a variety of settings, such as cooking schools, community centres, or even online. They can be designed for all levels, from beginners to advanced bakers. Our Baking Course contains:
1. All-in-one Baking Course
2. All in one Cake Making Course
3. Short Baking Course
4. Short Cake Making Course
5. Chocolate Making Course Online
Apart from the above, there are so many ways to learn the latest saree fashion at home, in a couple of months. We are always ready to welcome you to our platform. Learn in your language. Now that you know how to learn about the baking of eggless cakes and recipes at home, put all your creativity together and coated them with the sweetness of your memories.
At Hunar Online, you will get access to detailed video lessons and can learn from anywhere. You will get 24/7 faculty support and a chance to learn from the experts in the industry. Also, You can watch our trial classes and get a glimpse of our courses. You can start learning your favourite course by downloading the app.
So, what are you waiting for? Join Hunar Online Courses and do what you always wanted to do.