The most favourite place of any person is their own home. A structure of roof and wall is transformed into your home by its Maintenance, Decoration and a clean Environment. A Home is that space where you can find peace and enjoy your free time. Make your home a dream place with these home décor ideas. You can enliven up your home by adapting it as per your desired designs and colours, from the door frame to the walls.
Hunar Online Courses are offering courses for learning trendy Home Décor Course for home decorations design ideas. Showcase your talent with Trendy Home Décor Ideas and renovate your home. Learn to create various home designing work with Hunar Online Courses. There are many ways to decorate the house. Here, we are sharing some mind blowing ideas, which can change your living and home. If you are searching for new DIY ideas to design your home interiors, then this blog is just written for you. Let's start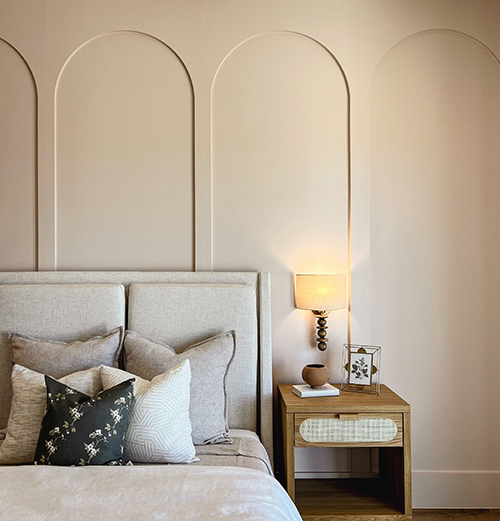 WALL DÉCOR
Walls are the base of the house. It shows the maintenance and environment of the home. When someone comes to our home, the first thing that they will see are walls. We should keep our house walls neat, clean and eye friendly. Let's see home can we add brightness to our wall with home décor ideas:-
Design your room wall with different and beautiful colours of your choice. You can also replace your wall paint with various wallpapers. Also décor the painted wall with stylish wall stickers. If you have a lot of space in the wall, then you can paint creative figures. Like Instead of putting stickers you can paint it by own. Always use light colour paint in your living or dining room. It will absorb sunlight and give your room a spacious look.
Décor your wall with different décor items that you can easily get from the markets or at shopping malls. They can be Wallpapers, Photo Frames, Antique wall clocks, Hanging items and many more. For a colourful look make a DIY chalkboard wall with floral designs. Create a triangular shelf for attention-grabbing room decoration. Place multiple shelves on the same wall to add your favourite items like succulents and photos. If you're ditching frames for your favourite photos, hanging prints with fairy lights is a great way to personalise your bedroom space. Raise the spirits of your family and friends with inspirational wall art featuring encouraging phrases and quotes.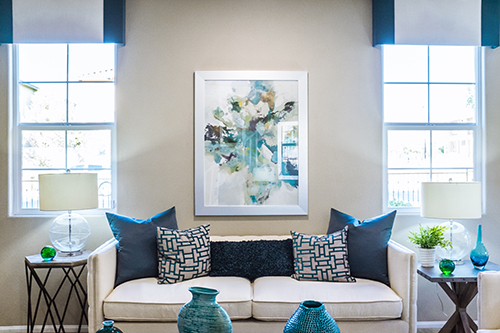 PLANT DÉCOR
Plants are the symbol of an affluence. They are the best decoration piece in the new home décor ideas. Small plants are perfect for living rooms, balconies or galleries. You can buy artificial plants to design your wall or table. You can also hang little plants on your balcony. Style your home, you ever wanted to live.
SHEEN WITH SHINE
Add stars to your home. Arrange your favourite works with strings, paints, feathers, etc. to create works of art. Turn fun holiday treasures into coastal home décor by crafting seashell mobiles from the shells you collect on the beach. This professional looking DIY room decor hangs well. Make beautiful hanging glass candle holders using recycled bottles and mason jars.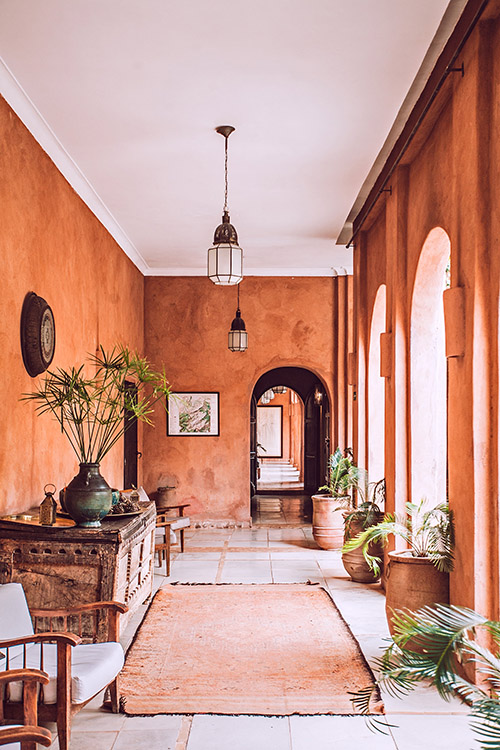 In home décor ideas, apart from plants, there are many artificial home designing accessories available also. Like- Antique items, Candles, Books and so many décor pieces. Style candles in various ways. You can decorate candles in so many ways to décor your home.
Corners are a very important space of the house. Do not ignore or leave out your home corners. It not only has two walls but also carries so much space. Décor your wall corner with small tables and sitting accent. Keep ottomans and Bean bags in that space. You can put small plants with plant holders or side tables. You can also light a floor lamp with colourful lights. It can give your room a soothing effect and also add a beautiful touch to your room corners.
Along with the above this new home décor ideas tips, there are so many tips to give your home a new look and style by just sitting at home, within a couple of learning and hard work, with our Home Décor Classes. Hunar Online Courses offering Home Decor Courses. Book your seat to learn and create amazing work. We are always ready to welcome you on our platform. Learn in your own language. Now that you know how to start creating décor with your interior skills at home, so blend all your creativity together and colour those on the canvas of your living wall.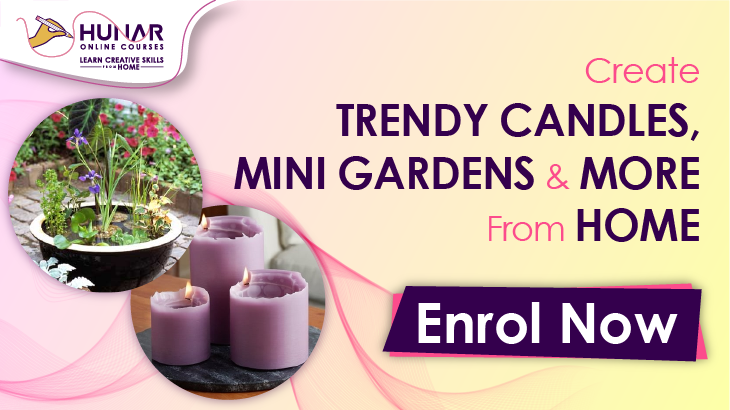 Also Read: Home Decor Ideas for Festive Season
At Hunar Online, you will get access to detailed video lessons and can learn from anywhere. You will get 24/7 faculty support and a chance to learn from the experts in the industry. You can also watch our trial classes and get a glimpse of our courses. You can start learning your favourite course by downloading the app.
So, what are you waiting for? Join Hunar Online Courses and do what you always wanted to do.