Online fashion courses are popular these days. A digital program that gives education and training in many parts of fashion design, styling, marketing, merchandising, and other related professions are known as online fashion courses. These courses are often taught online and may be viewed from any location with an internet connection. Online fashion courses might differ in length, topic, and level of competence necessary. Some courses are self-paced, enabling students to complete coursework on their own timetable, whilst others are organised with defined deadlines and assignments.
These courses can be beneficial for individuals who are interested in pursuing a career in the fashion industry, as well as for those who simply have a passion for fashion and want to learn more about the industry. They can provide students with valuable skills and knowledge in areas such as design, sewing, pattern making, trend forecasting, and marketing, among others.
Here, the following are some of the best options in the Latest Indian fashion trends:-
Sustainable and Ethical Fashion
Sustainability has become a major trend in the fashion industry, and it's no different in India. Many Indian designers and brands are now focusing on eco-friendly and ethical clothing. From using natural fibres to upcycling, sustainable and ethical fashion is here to stay.
Traditional Wear with a Modern Twist
Traditional Indian wear such as sarees, lehengas, and salwar kameez are always in style, but now they are getting a modern twist. Designers are experimenting with unique draping styles, prints, and fabrics to make traditional clothing more contemporary.
Bold Colours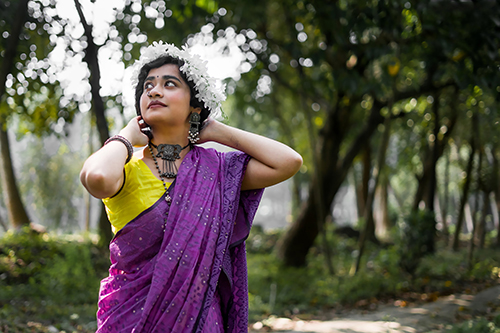 Vibrant colours have always been a part of Indian fashion, and this trend is not going anywhere. Bright hues like pink, orange, yellow, and green are popular, especially during festive seasons.
Fusion Wear
Fusion wear, which is a blend of Indian and western styles, is gaining popularity in India. This trend allows people to mix and match different types of clothing to create a unique look.
Comfortable Clothing
With the ongoing pandemic, comfortable clothing has become more important than ever. Loose, flowy garments like kaftans and oversized kurtas have become increasingly popular.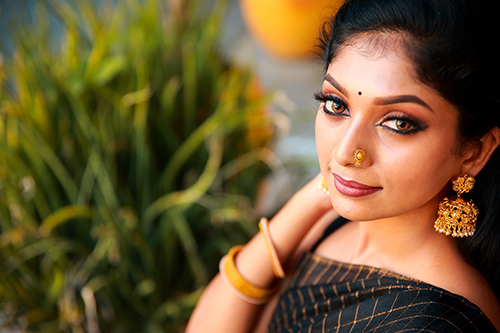 Minimalistic Jewellery
While statement jewellery has been a trend in the past, minimalistic jewellery is now gaining popularity. Dainty pieces like delicate necklaces and earrings are in style, especially for everyday wear.
These are just a few of the latest Indian fashion trends. Fashion is constantly evolving, and it's always exciting to see what new trends will emerge. Overall, fashion design is a highly competitive and dynamic field that requires creativity, technical skills, and business savvy to succeed.
HUNAR ONLINE FASHION DESIGNING COURSES
The Hunar Online Fashion Design Course is a platform for learning, practising, and demonstrating your fashion skills. This is one of the best online institutions providing fashion education, knowledge, and learning from the comfort of your home with one of the best professionals in the business. So why wait? Grab your phone and sign up now! If you love fashion and want to create style, join the Hunar Online Fashion Design Course. Online platform Hunar offers online video courses on fashion design. Our experts will guide you through all the nuances of fashion and styling illustration. We are always ready to welcome you to our platform. Learn in your language. Get support to start your own business. Now that you know how to manage and look at amazing women in winter fashion at home, it's time to get creative and add some colour to the side of your closet. Sign up now to receive exclusive discounts and other perks.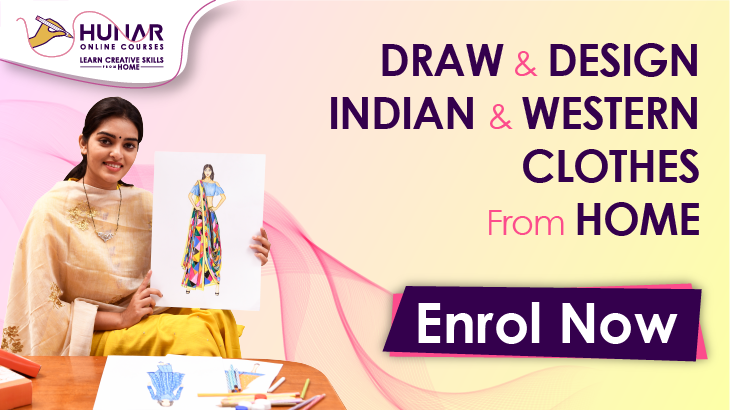 At Hunar Online, you will get access to detailed video lessons and can learn from anywhere. You will get 24/7 faculty support and a chance to learn from the experts in the industry. You can also watch our trial classes and get a glimpse of our courses. You can start learning your favourite course by downloading the app.
So, what are you waiting for? Join Hunar Online Courses and do what you always wanted to do.