Fashion Designing is a vast industry which includes illustration, stitching, drafting, pattern creation and so much more but exactly what is fashion designing? Fashion Design is an art of applying design, aesthetics and natural beauty to clothing and its accessories. It may be influenced by culture or social attitudes and varies over time.
The world of fashion designing started to exist physically when Charles Frederick Worth decided to set up a fashion house in Paris. He started to consult his customers about what kind of clothes would suit them in 1826 and the profession- fashion designer, came into being.
This is also the reason why Paris is known as the hub of fashion since the whole concept of fashion design was born there. After that, the fashion industry was found and it didn't stop at outfits but other accessories and jewellery also became a part of 'fashion' as we know today.
Now, before we start the creation of beautiful gowns for this festive and wedding season, to become a fashion designer, you must know about the 3 basic steps involved in the creation of any type of garment. This includes:
Drafting
This step is involved in drafting a pattern for creating garments. For example, it is like a blueprint required to be made before constructing the building. In garment making, drafting is where we take the measurements of a person or model to create a foundation for creating the outfit.
It may seem a simple step but it is the most technical aspect in the creation of fashion designer dress as it lays the foundation for the next two steps involved in the process.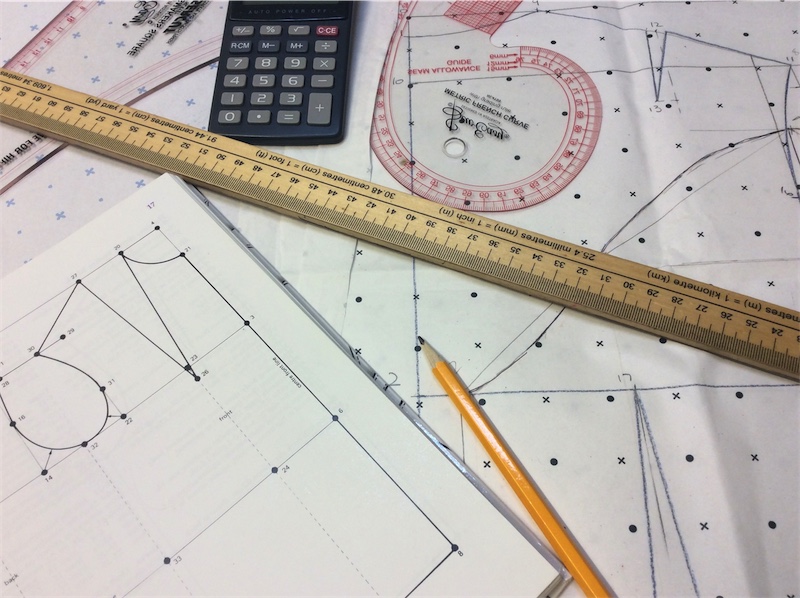 Cutting
The next step is to cut the fabric properly keeping the design in mind so there is no mistake. If the fashion designer makes a mistake while cutting the fabric then it can ruin the whole cloth piece which then becomes a waste and could cause huge losses. This is why cutting is a very important detail for any aspiring fashion designer and should be paid close attention to.
Cutting of fabric depends on the measurements you have taken which depict the body, shape, design, type of fabric chosen and everything else related to the creation of outfit you may have in mind.
Sewing
Sewing is simply the process of choosing the type of stitching to use for tow pieces of fabrics to put together. Another thing to keep in mind while sewing is the thread to use and that depends on your design, colour of fabric and pattern. It is nothing but a creative way of creating an outfit which is also used in repairing outfits and that process is called Patchwork.
For the creation of new outfits from scratch, sewing machines are used mostly which is an apt choice but many fashion designers also sew with their hands to give the garment a personal touch which makes the outfit even more gorgeous as hand-sewing is detailed. Otherwise, the hand-sewing technique is only used for simple works such as patchwork and other embroidery techniques.
Most Popular Gowns Every Fashion Designer Should Know About:
The creation of Gowns also involves the same process mentioned above. First, we take the measurements to draft a pattern. Next, we cut the fabric using the measurements taken and finally sew the pieces together to create the final outfit we had in mind.
Ball Gown
A Ballgown, or simply known as the gown, is an evening party wear outfit worn in formal occasions. You can wear them to charity events, fundraising events, ceremonies, office parties and other social gatherings. It is one of the most common silhouettes in gowns with a fitted bodice, tight waist, a very full floor-length skirt and with or without a train.
As a fashion designer, you must keep in mind that measurement and fabric are very important aspects while creating a ball gown so that pattern sticks to the places where you want to flaunt it when the outfit is worn.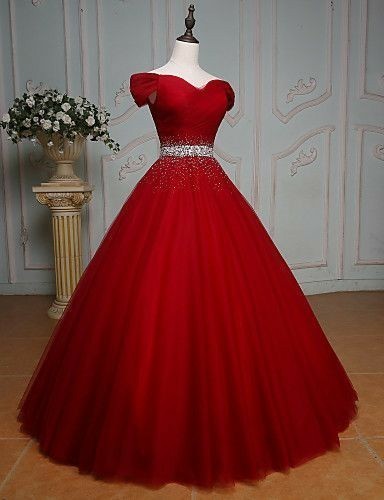 A-Line Gown
It refers to a dress, skirt or coat which has a triangular silhouette. It is narrow and fits at the top, while it widens out from the waist in a straight line till the end of the dress. One special feature which A-line gowns possess is that they come with short coats or jackets to be worn along with the dress. You can wear these types of gowns to weddings, high-profile invitation gatherings and other similar events.
So, when you create an A-line gown, make sure that you design a suitable coat too which compliments your gown and shows the pattern of your whole outfit.
Bustle gown
A Bustle gown originated in the 19th century where women who wore it were considered royal or VIPs of the society. A bustle is a padded undergarment used to add fullness to the outfit and to support the drapery at the back of women's dresses. A bustle is added to the gown so that it doesn't drag at the waist.
You can wear a Bustle gown today at gatherings which are important to you such as your wedding or other events where you are the centre of attraction because that's what a Bustle gown does- makes you the centre of attraction!
Want to create such amazing dresses and become an ace fashion designer? Then enrol in our fashion designing courses and learn all of these & more from 4-time award-winning designer, Neeta Lulla, along with certification from Govt. of India at your time convenience through easy video lessons.