We have heard about the different types of elegant patchwork and intricate embroidery designs used on garments. But, have you heard about embroidery-patchwork?
It is the art of stitching beautiful embroidery on a piece of cloth and that is attached to another fabric, which is called the patch. To create such artistic designs, you will need a lot of practice and patience.
Here are the 3 garments that look fabulous with embroidery-patchwork. Check them out:
1. Gowns and Maxi Dresses
Because of its comfort, a gown or a maxi dress is one of the most favourite outfits for many. However, a simple and plain maxi dress may not look as attractive as the one with embroidery-patchwork. You can add brightness to your dull maxi dresses with this technique. The Apparel Design Courses Online can teach you to stitch this with perfection.
2. Salwar Suits with Embroidery-patchwork
We all have lovely salwar suits but the one with embroidery-patchwork is something that will help you stand out. You can find a lot of suits with this design on the neck, hemlines and sleeves. However, if you want a heavily embellished salwar suit, you can learn to enhance it yourself through Apparel Designing Courses.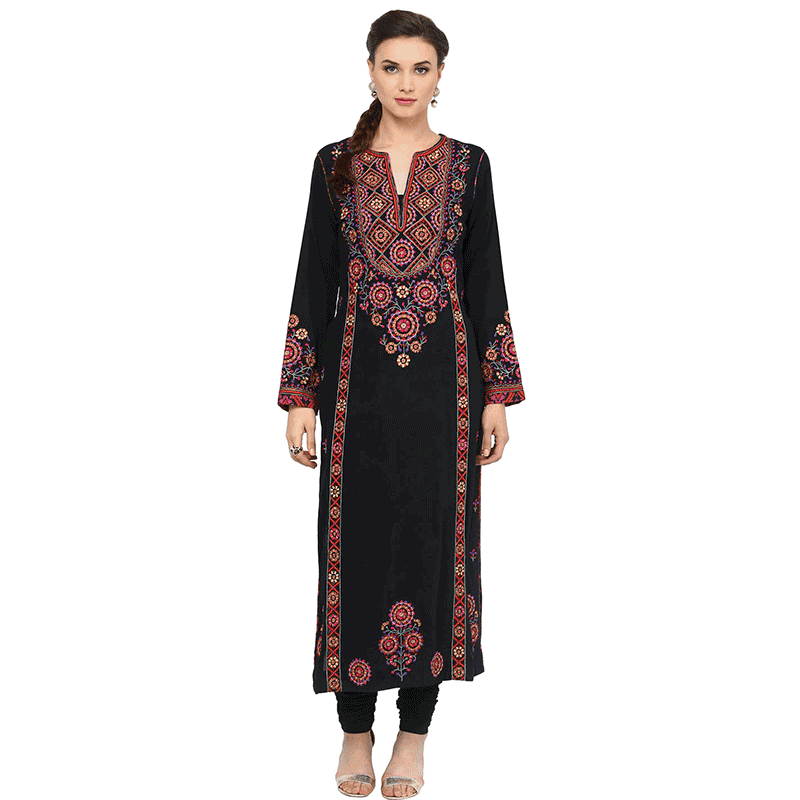 3. Sarees with Embroidery-patchwork
For all the saree lovers out there, a saree with an embroidery-patchwork is something you should definitely try for this wedding season. These sarees look amazing and wearing this will fetch you a lot of compliments. You can make these amazing pieces for yourself and your loved ones with Textile Designing Courses Online.
If you are interested in learning the art of enhancing fabrics with embroidery, join Hamstech Online's Textile Designing Courses. Enrol in our courses recognised by Govt. of India.
Get all the Excitement through the Hamstech Online Courses APP Today. Download Now!