Crochet is a process of creating fabric by interlocking loops of yarn, thread, or strands of other materials using a hooked needle. The name is derived from the French term crochet, meaning 'small hook'. You can craft fabric, lace, garments and toys using this process. Crochet may also be used to make hats, bags and jewellery.
Crochet poncho patterns look trendy and unique. They are different in stich, style, shaping and colour. Experts through western Garment Creation online teach the easy methods and techniques through which you can make these, right from your home. Here are crochet poncho patterns you must try:
Crochet Tunic Poncho
This is a unique design made simply by joining rectangles of a crochet. Add a little length to get a tunic like pattern. This can be worn with jeans as casuals for a lunch or any outing. Improve your western pattern making basics online with easy video classes and try making this yourself.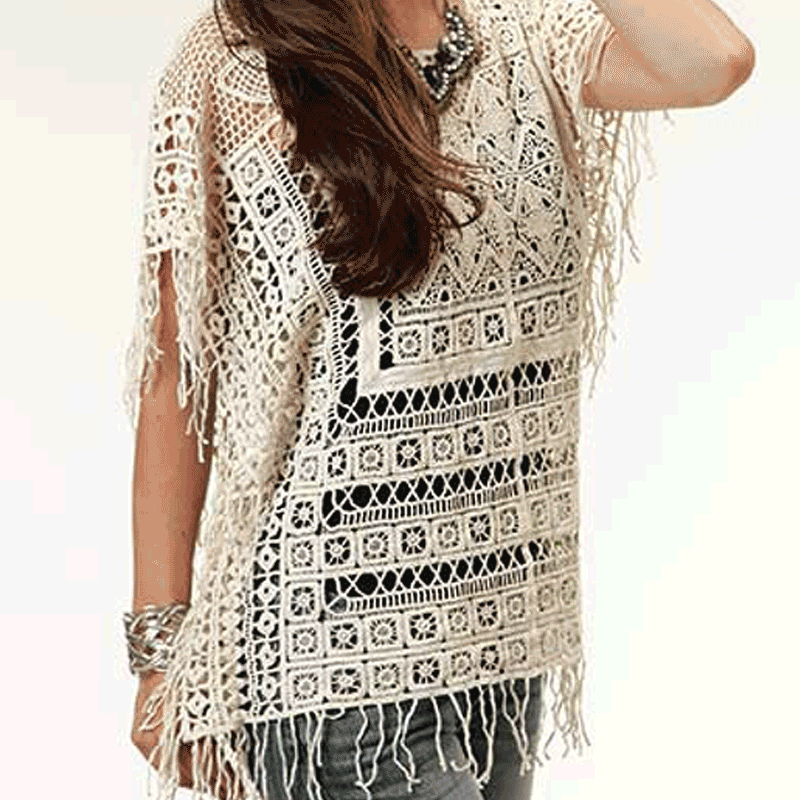 Lace Crochet Poncho
Crochet garments are popular in winters as they look stylish and keep you warm. You can wear an open mesh lace poncho on a dress or crop-top in summers. Look modern and trendy at any party with this amazing outfit.
Crochet Blanket Poncho
Over-sized crochet ponchos look comfortable and cosy. Professionals make sure through the process of Garment construction that there are no open spaces and the stitches are dense, so you can wear this on a chilly night for a contemporary look.
Download the app now and learn western Garment Creation process through Hamstech Online Courses. Enhance your skills and get certified from the comfort of your home. Enrol Now!
Confused about where to start your Fashion Designing course? Worry Not! Hamstech Online Course App is now Available to access wide range of Fashion Courses completely Online. Download the App Now!