The world is fast-changing and so is the educational field. Gone are the days when only engineering, medical, law and such fields were popular career options. This used to happen a few decades back when students would only choose traditional professional subjects. Today the things are different. You could make career in different creative fields and parents are also encouraging their children to go for the things they like. The upcoming professionals in different creative fields are able to make a good living with the help of a creative course.
How great it would be to make a career by doing the things that you love? When you are making a living by doing the things that you love, your creative juices flow out naturally. No matter what courses you opt for, you can always be innovative and creative. But there are some courses that stand out when it comes to creativity.
Many institutes have been set up in India that are imparting creative through a creative course. There are many Online Ed-tech platforms that are into creative courses and helping students build their career in it. Courses like fashion designing, textile designing, interior designing and much more are attracting a large number of youth towards it. A creative course like makeup artistry course is also getting popular.
Hunar Online Courses offers a variety of creative courses and helps the student create a career path in their selected fields. The main focus of Hunar Online is to empower women all across the nation and make them financially independent by helping them follow their passion.
What are the courses that come under Hunar Online Courses?
There are over 30+ courses offered by Hunar Online and these courses have been shaping the career of Indian women for years. Let's have a look at the different courses one by one:
Garment Making
This is the most loved creative course that is chosen by many people. With the help of this course you can design different types of clothes for various occasions. You can create clothes for kids and babies, designer saree blouses, clothes for different festivals, men's casual wear, Indian garments, western garments and much more. With the help of this course, you can become a fashion designer and create beautiful outfits. You can specialise in any one of these courses and customise your customer-base.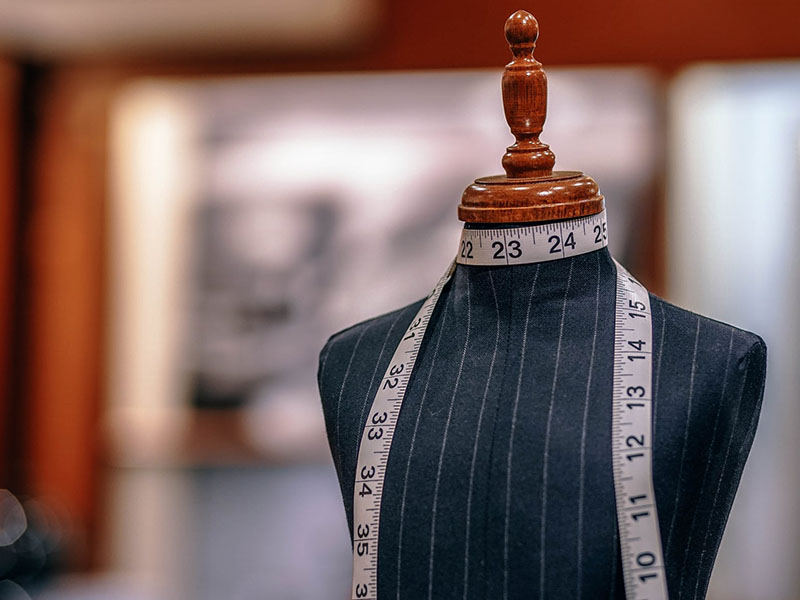 Image Source- Lefty Production Co.
Styling
The Fashion styling course offered by Hunar Online is all about being up to date with the latest fashion trends. This course mainly focuses on creating new makeup looks, latest hairstyles and fashion trends. It helps you create your wardrobe in such a way that you can always be in sync with the latest trends. Here you will learn about personal grooming, the art of mixing and matching the garments, creating makeup and hairstyles looks that will be perfect for different occasions.
Bag Making
Bags are one of the most loved accessories of a woman's wardrobe and her look is incomplete without a perfect bag. Therefore, bag making course of Hunar Online is most loved and opted by the young people. With the help of this course, you'll learn to create different varieties of bags like clutches, pouches, handbags, sling bags, laptop bags, backpacks and so much more. You can also learn to create small fancy bags like wallets, passport holders, cosmetic pouches and much more.
Fashion Illustration
If you love to draw and design different fashion ideas then this course is perfect for you. With the help of fashion illustration course you'll learn to design your ideas digitally on a computer. You will get to know about the different types software that are required for illustration. You can digitally illustrate wedding wear, indo-western clothes, Indian outfits and much more.
Jewellery Designing
Who doesn't love to flaunt jewellery? Jewellery can define the overall look and complete your outfit. In this course, you'll learn to make and design different types of jewellery from home. You can use beads & wires and thread & clay to make different types of colourful jewellery like pendants, necklaces, earrings, bangles, bracelets, anklets, nose ring and much more for different occasions at home with our jewellery making course. With the help of our jewellery designing course, you can draw and render a variety of traditional gold and rose-gold & diamond jewellery like antique jewellery pieces such as earrings, necklaces, bangles, rings and more. You can make use of pencils & colours and bring your illustration to life.
Boutique Management
If you dream of starting and running your own boutique then this boutique management course is perfect for you. With the help of this course, you can start your own fashion boutique or clothing label and learn the in and out of a business. You will gain all the necessary skills required to turn your dreams into a reality.
Embroidery
Learn to create different types of motifs and designs on fabric with our Embroidery Course. You will learn everything from the basics to advanced level. You can learn from a wide range of Embroidery Courses like Indian Stitching, Patchwork Stitching, Western Stitching, Crochet Stitching, Hand Quilting and much more.
Image Source- Martha Stewart
Fabric Designing
Now learn to enhance the beauty of a fabric with the help of paint, colours, patterns and prints. With the help of Fabric Designing, you can create patterns through dyeing and printing techniques and natural dyeing process. You can also do Indian Hand-painting and create designs for bags and clothes.
Home Décor
This course will help you decorate the interiors of your house. You can create different types of planters and decorate your home and garden with it. You can also learn to design candles at your home.
Baking
Love cakes? Now bake them at your home with our Baking Course. You will learn to bake classic, eggless and special diet cakes from your home.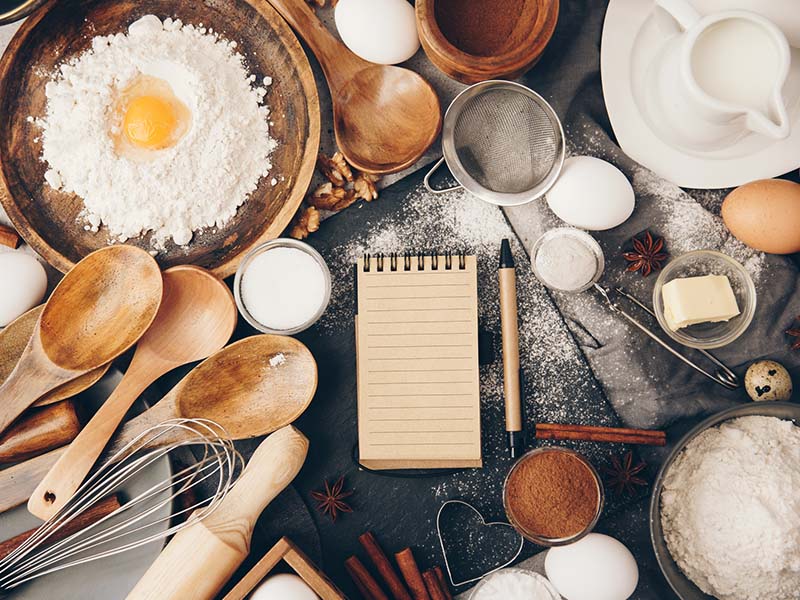 ImageSource- Time Magazine
You can enrol in Hunar Online Courses and start a new career path with the things that you really enjoy.